On Sunday, a QuikTrip convenience store in Ferguson, Mo. was looted and set on fire during protests over the fatal police shooting of Michael Brown.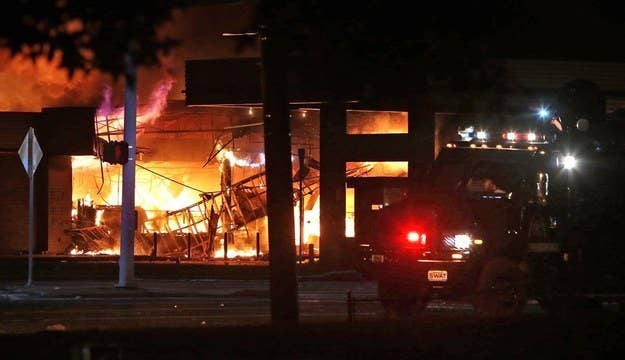 On Tuesday, rapper Young Jeezy (who hails from Atlanta, Ga.) said he visited the QuikTrip and posted this photo on Instagram:
I had to see it for myself!! The answer is not tearing down our own neighborhoods and communities, the answer is goin to the source of the problem in numbers. So many numbers that they know they don't have a chance. We want justice not chaos!! #ferguson #st.louis #saveourchildren #justiceformichaelbrown
On Monday, the rapper also posted this photo of Michael Brown.
It's a shame in today's Society we have to protect our loved ones from those who are sworn to protect us. We have to stand strong together and let our voices be heard across the nation. We will not tolerate innocent children being slain. Michael Brown may you rest with the Angels!!! #saveourchildren #St.Louisstandup
Overall, people seem to be happy that Jeezy stopped by: