Comedian Wanda Sykes said she wouldn't return to Roseanne following Roseanne Barr's tweet Tuesday morning comparing Valerie Jarrett, a black senior adviser to former president Barack Obama, to an ape. ABC announced Tuesday afternoon that the revival is now canceled.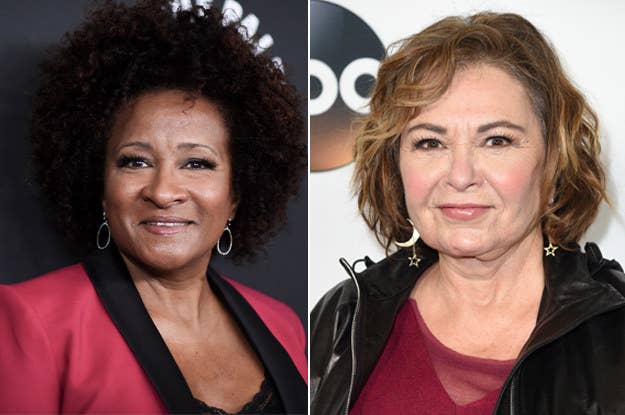 Early Tuesday morning, the actor who plays the titular character on the ABC revival tweeted "muslim brotherhood & planet of the apes had a baby=vj" in response to a Twitter thread about a conspiracy that Jarrett helped cover up CIA spying.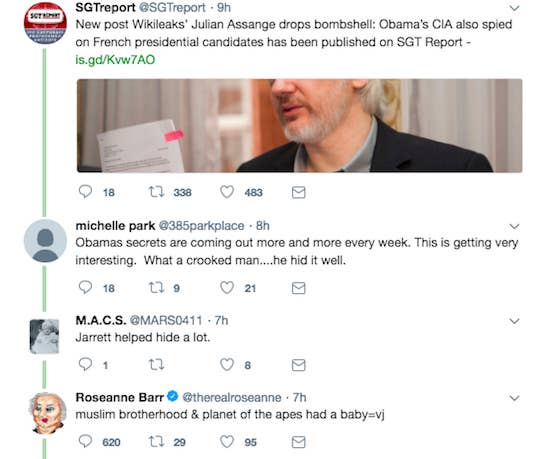 Barr has since tweeted an apology, saying she is "now leaving Twitter."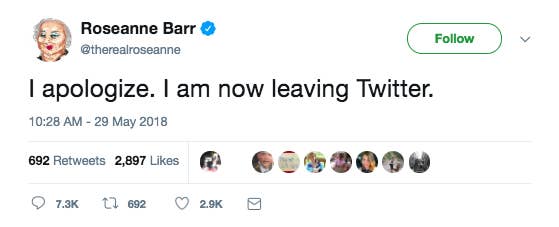 In a follow-up tweet, Barr specifically apologized to Jarrett "for making a bad joke about her politics and her looks."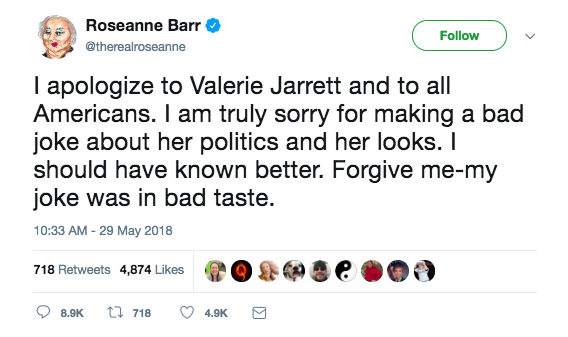 Sykes, who served as a consulting producer on the revival, subsequently announced she was leaving the show.
Sara Gilbert, who plays Darlene on Roseanne, also tweeted about Barr's comments, saying, "I am disappointed in her actions to say the least.
UPDATE
ABC has canceled the Roseanne revival after Barr's recent tweet. A representative from Viacom also confirms to BuzzFeed News that they have pulled Roseanne reruns from CMT, Paramount Network, and TV Land.