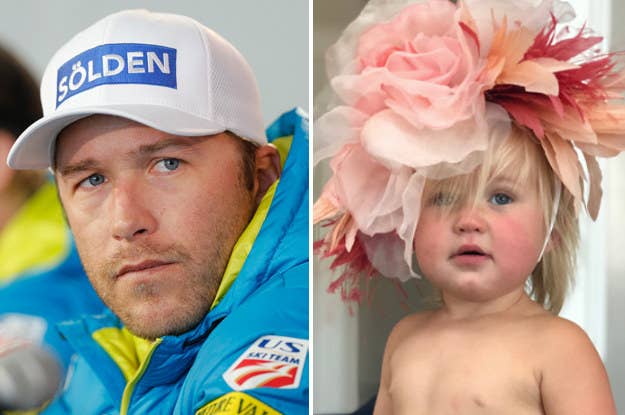 Olympic skier Bode Miller's 19-month-old daughter, Emmy, died on Sunday in California after drowning in a pool, authorities said.
"We are beyond devastated," Miller wrote in an Instagram post.
An Orange County Fire Authority spokesperson told BuzzFeed News that Morgan Beck Miller, Bode's wife and a professional beach volleyball player, was with her daughter at a neighbor's house around 6:30 p.m. on Saturday night when Emmy "got out of sight for a short time." She found her in a pool, immediately pulled her out, called 911, and initiated CPR.
The OCFA spokesperson said when paramedics and firefighters arrived, they began life-saving measures and transported her to Mission Hospital in Mission Viejo, California, in grave condition.
But on Monday night, Miller and his wife confirmed Emmy's death in Instagram posts they shared with fans, asking people for privacy.
"Our baby girl, Emmy, passed away yesterday. Never in a million years did we think we would experience a pain like this," he wrote. "Her love, her light, her spirit will never be forgotten. Our little girl loved life and lived it to it's fullest everyday. Our family respectfully requests privacy during this painful time."
The couple also shared Instagram posts on Tuesday morning thanking people for their support.
"Thank you for all the love and support and to our midwives @lindseymeehleis and @courtneykellis for helping us find the support our family needs during this impossible time," they wrote.
The OCFA said that Orange County is one of the leading counties in the nation for drowning. In 2017, there were 98 drowning incidents, with 42 of them being fatal.
"These types of calls are always tragic for everybody: the family, the neighbors, the community, the firefighters and paramedics that responded," OCFA Captain Steve Concialdi told BuzzFeed News. "Our hearts break for this family, for the neighbors, and for the community."
Bode Miller won a gold medal at the 2010 Vancouver Winter Olympics in the super combined alpine skiing event.