When Anastasia Taneie was in her early twenties, she worked as a background actor on a number of TV shows. It was dull but steady work that she could rely on for a paycheck, and, if she got lucky, could potentially lead to bigger roles. At the age of 23, the Los Angeles area resident booked a gig on Entourage, HBO's hit series about a rising movie star, his group of longtime friends, and pugnacious power agent Ari Gold (Jeremy Piven). Piven's role earned him multiple Emmy and Golden Globe awards.
But it was on the set of Entourage in April 2009, Taneie, now 30, told BuzzFeed News, that Piven grabbed her breasts and genitals in a dark hallway as he forcefully pushed her up against a wall. It was an experience that she said has haunted her for years.
"I was scared at the time nobody was going to believe me. I didn't want to make a scene. I just wanted to go home," she said. "It was the most horrible thing I've ever experienced."
Taneie is one of three women who told BuzzFeed News that they have been sexually harassed or assaulted by Jeremy Piven. Their experiences span back as far as 1995, when one woman said she had to fight Piven off when he pinned her down in her Los Angeles living room. In 2003, another woman said he forced himself on top of her in a New York hotel room and masturbated.
BuzzFeed News also spoke to a dozen people over several weeks who said the women had shared their stories with them either at the time or in the years since. Some of these people asked to remain anonymous, citing either the industry influence Piven wields or the desire not to be associated with the attention attached to accusing a prominent Hollywood figure, but most chose to be named.
After being approached by BuzzFeed News about these allegations on Nov. 14, Piven strongly denied all the claims in this story, as he has with previous sexual misconduct allegations against him. "Let me be absolutely clear, this simply did not happen," he told BuzzFeed News in a statement through his lawyers. "I would never force myself on a woman. I cannot speak as to why a person would create a story like this."
Through his representatives, he threatened to pursue legal action and demanded the women in this story take a polygraph test.
Piven's representatives also provided to BuzzFeed News results of a polygraph test they said he took on Nov. 13. In the test, Piven said he had never grabbed a woman's genitals without her consent or used force to take sexual advantage of a woman. He was also asked specifically about two of the women in this story, Amy Meador and Tiffany Bacon Scourby, and denied any wrongdoing. He said all the claims of sexual misconduct against him were false. According to the examiner, Piven passed the test. (The examiner told BuzzFeed News on Friday, after this story's publication, that neither Piven nor his representatives had any control or influence over the questions or results. He said the actor was very relaxed and calm during the interview, and he did not detect that Piven was using any "counter measures" to try to beat the instrument, such as breathing techniques.)
Shortly before this story's publication, a spokesperson for Piven said one of the accusers, Meador, wanted to speak with BuzzFeed News to personally retract her story.
Piven himself then called these reporters directly (the actor never said the phone call was off the record). "I know this is unorthodox, I really do and at the same time I felt this had to be done," he said. "We're living in times where there are real victims out there and we need to focus on it, and this is a situation where I had to take matters into my own hands and I had to step up and take this lie detector test because it's incredibly important to get the truth out."
He also asked for time for Meador to contact BuzzFeed News to retract her story. "You guys have done your due diligence," he said. "But I just want you to wait while you receive her information."
However, reached by telephone, Meador disputed this and said she wished to proceed. (Piven's spokesperson did not respond to an email stating that Meador still wanted to share her story).
Piven then called a second time (once again, he did not request the call be off the record). He asked for one hour to send "documents" that would "speak for themselves," but he repeatedly declined to specify the nature of the material he was offering. "The problem with me telling you is then it can be presented in a different light as opposed to you finding these on your own, then having your own narrative which I want you to have," he said.
He then said he would call back in "one beat." An hour passed, but neither Piven, nor his representatives, followed up.
Taneie said she followed Piven after he struck up a conversation with her and others during a filming break on location at a theater in downtown LA. Araceli Giacoman, another background actor on the show that day, told BuzzFeed News she was also among the group of women Piven had approached. "Then he said something quietly to Anastasia and they walked away, and he took her away," Giacoman said. "It looked dark down there."
Taneie said Piven told her he and his manager wanted to discuss something with her, but that when they were alone he suddenly grabbed her and pushed her against a wall. That's when she said he then began to grope her chest and genitals.
Piven stopped only when an assistant director happened to walk by, Taneie said. The star then told the AD to remove Taneie from the set because he said she came on to him, she said. (BuzzFeed News contacted five ADs who worked on the set of the sixth season of Entourage for comment; two did not respond, two made initial contact then stopped responding, and one said he had no comment.)
Giacoman said she remembered being worried that Taneie was gone longer than she expected, and she recalled Taneie looking "a little distraught," "scared," and "shaken" when she returned to the holding room for extras. Andy Lobo, another background actor on set that day, said he remembered Taneie coming into the room crying and revealing to him that Piven forced himself on her. Taneie's mother, who asked to remain anonymous because she works in the entertainment industry, remembered her daughter calling her after she was driven off set to her car. "She called me frantic with what Jeremy Piven had done to her. He cornered her," Taneie's mother said. "She was crying on the phone."
Taneie told BuzzFeed News she never formally complained to anyone on the show. "I was scared at the time nobody was going to believe me," she said. "I didn't want to make a scene. I just wanted to go home."
Contacted for comment, a representative for HBO told BuzzFeed News, "We reviewed our records and did not receive any complaints against Jeremy Piven on Entourage. HBO takes sexual harassment very seriously and we make it a priority to ensure that everyone experiences a safe and comfortable work environment."
Jason Rupe, who helped cast extras on Entourage between 2009 and 2011, told BuzzFeed News that he received complaints from a number of women who never wanted to work on the show again after being verbally harassed by men on the set "that were constantly giving them a hard time [and saying] 'Hey, you're cute,' 'Hey, you're hot, 'Hey, come back to my trailer.'"
"I do remember being quite frustrated at one point and even maybe telling one or two of the ADs, like, 'Look, this shit's gotta stop,'" Rupe said. "These are great actresses that fit exactly what you're looking for, but they don't want to come back because they're getting hassled a lot.'"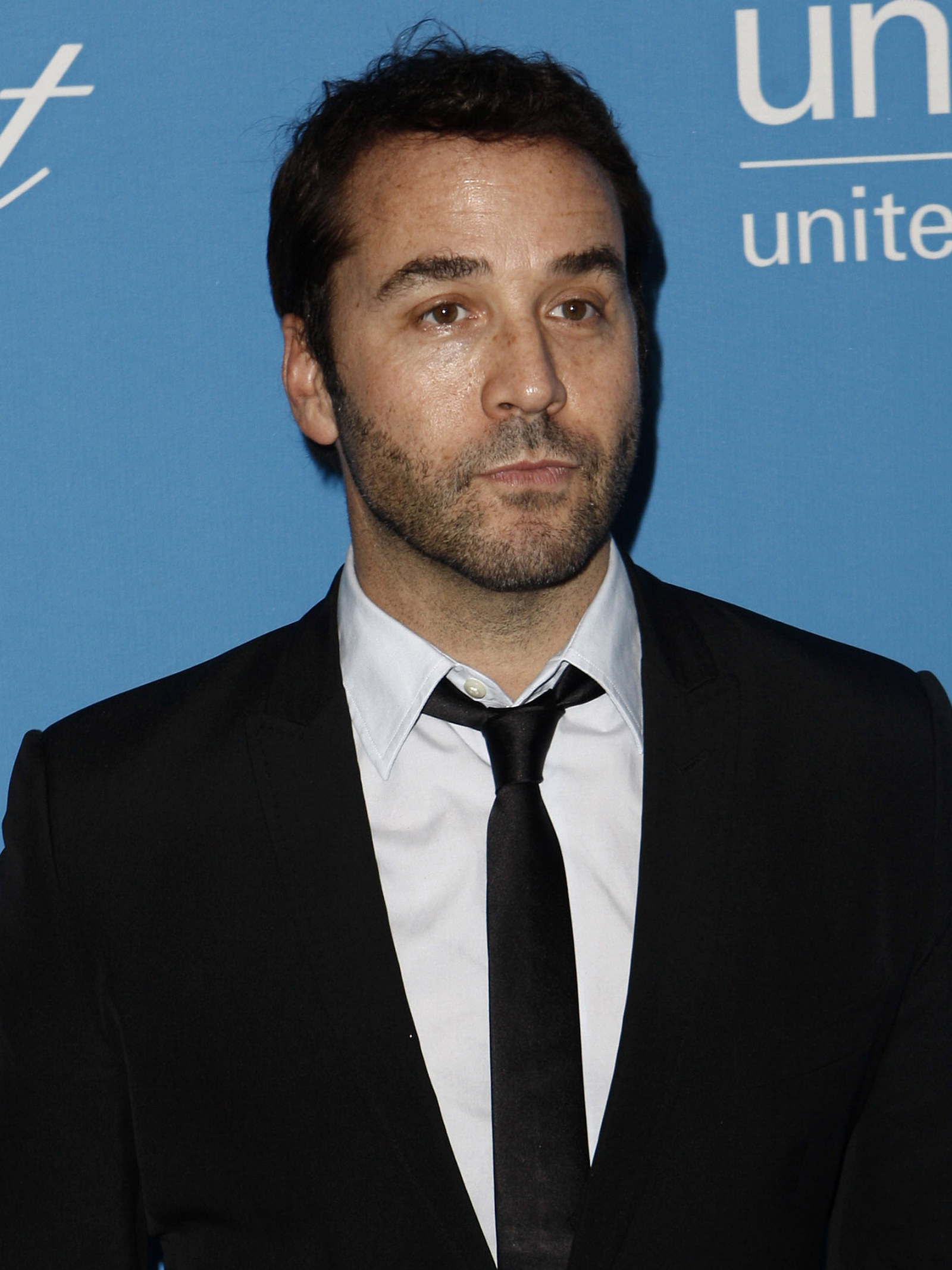 After the New York Times and the New Yorker reported about sexual harassment and assault allegations against producer Harvey Weinstein in early October, Ariane Bellamar — an actor and occasional reality television star — tweeted an accusation on Oct. 30 that Piven had groped her in his trailer on the Entourage set in 2005. (Piven has "unequivocally denied" Bellamar's claims; in the polygraph test his representatives provided, he denied all her claims and passed, per the examiner).

With more than 800,000 followers, Bellamar's tweets about Piven then emboldened other women to come forward with stories — all of which Piven has emphatically denied.

Cassidy Freeman — an actor who's appeared on Smallville, Wisdom of the Crowd, and Longmire — wrote that Piven exhibited predatory behavior toward her. "I know what you did and attempted to do to me," she said in an Instagram post.
Freeman did not respond to multiple requests for comment, but she spoke briefly about her allegations against Piven for the first time on Nov. 11 to the Hollywood Reporter. "Of course he's going to deny it. I wish that he would take responsibility, but that's on him," Freeman said, adding that she wants to open up more about her story. "My wish is that no other girl or woman needs to feel fearful of him in the future."
Advertising executive Tiffany Bacon Scourby, 39, then shared her story with People magazine, saying she met Piven at a New York City hotel on the morning of Oct. 3, 2003, after he invited her to accompany him to a taping for Late Night With Conan O'Brien. (Piven did, in fact, appear on the show that night). Bacon Scourby said that after a few minutes of small talk in his room, Piven pinned her down, exposed his genitals, and masturbated on her. She recounted running from the room, rubbing his semen off her sweater, and calling a friend from a cab.
"I remember her calling me from the cab hysterically crying and going into graphic detail about what had happened," the friend, Jay Gutnick, told BuzzFeed News. "She was in shock."
Two other longtime friends of Bacon Scourby, Kristi Kelly and Kimiya Roesser, also told BuzzFeed News that she told them about the incident at the time.
Reached by phone, Bacon Scourby declined to be interviewed for this story on the advice of her attorney (Piven's representative had told People he was looking at legal options) but provided a statement to BuzzFeed News again asserting she was sexually assaulted by Piven.

"I deeply regret that I did not come forward immediately after the assault took place," she said, adding she had decided to share her story now because of Piven's denial of Bellamar's claims.
"I regret that if I had shared my story sooner, I may have been able to protect other women," she said.
Got a tip? You can email tips@buzzfeed.com. To learn how to reach us securely, go to tips.buzzfeed.com.
Taneie said she, too, was nervous about coming forward at the time because she didn't think anyone would believe her. However, she said the recent avalanche of sexual harassment allegations in Hollywood had inspired her to come forward. (Taneie also shared her story on Friday in a Facebook Live video.)
"I have kids and I just want one less monster off the street," Taneie said. "And Harvey Weinstein came to justice, why not Jeremy Piven too?"
Taneie was also wary of sharing her story for fear of not being believed due to a 180-day prison sentence she served in 2010 after pleading no contest to one count of first-degree residential burglary. (Representatives for Piven did point to Taneie's criminal history as evidence of her alleged unreliability. She told BuzzFeed News she was innocent of the charge but had trusted the wrong people — "everybody makes mistakes" — and couldn't afford to fight the case in court.)
"Because some people have a past, like a criminal record … it makes women not want to say anything, even if they did get hurt," Taneie said. "They don't want to say anything and then get judged for something that has nothing to do with the situation, and they look at them as liars."
Women's rights attorney Gloria Allred told BuzzFeed News that some women who experience sexual harassment or assault fear not being believed because of "irrelevant and inaccurate, or even accurate, attacks on them that may be irrelevant to their claim."
"A person does not have to be a nun in order to allege that she's a victim," Allred said. "Most people are not nuns and never will be."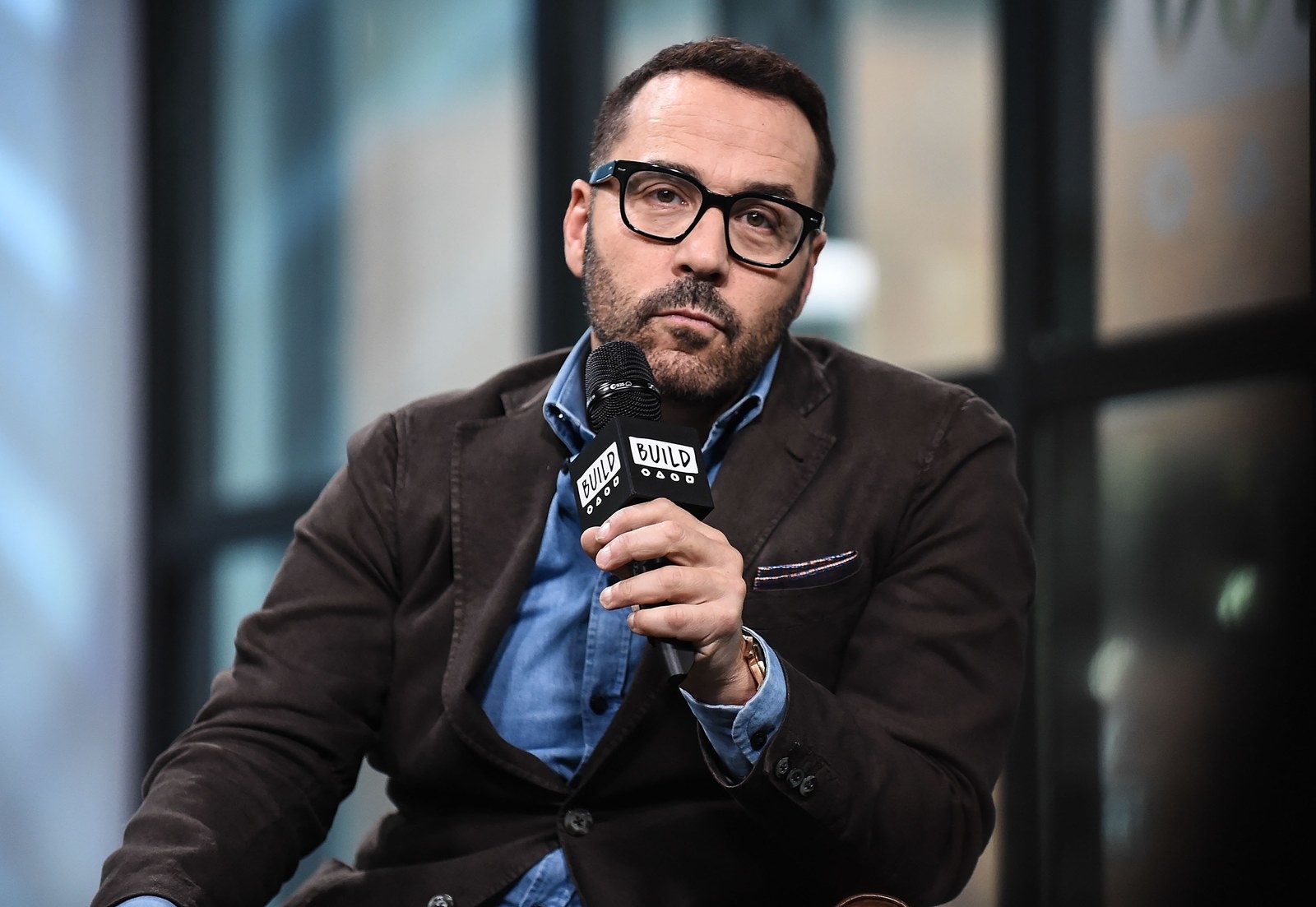 In 1995, some 12 years before Taneie came to the Entourage set, Amy Meador says she was assaulted by Piven at her then-home in Laurel Canyon.
Meador, now 45, told BuzzFeed News she met Piven at a coffee shop in West Hollywood, where they swapped phone numbers and she gave him her address for a date. Piven had only experienced mild success at this point in his career, including a brief turn on Seinfeld.
Piven never showed up for the scheduled date, Meador said, until months later when he unexpectedly appeared at her home, apologizing for ghosting on her and claiming he'd been ending things with another woman. "If you've come to get laid, you've come to the wrong door," Meador said she told him. "Don't waste your time. Nothing is happening here."
She said Piven agreed to come in with the understanding that they would just watch TV. After sitting on her couch together for about an hour, Meador said Piven suddenly forced himself on her. "It was just the harder I fought, the harder he got," Meador said.
Eventually, she said, she was able to kick Piven off of her. When he got up off the floor, she said Piven locked himself in her bathroom for about 20 minutes with her phone before reemerging, and she finally kicked him out.
She said she still suffers from post-traumatic stress disorder as a result of the incident.
Meador's sister Lisa Meador, her longtime friend Michelle Blake, and another friend from high school who asked to remain anonymous said Meador told them in the late '90s about the incident. Her cousin and longtime friend from elementary school, both of whom asked to be anonymous, told BuzzFeed News that Meador also told them in the late '90s that Piven came to her house, attempted to pin her down, and then she broke free.
While she's been telling people in her personal life this story for nearly two decades, Meador said she wanted to publicly share this now because of the response to allegations against Weinstein.
"I didn't realize that by not coming forward, I wasn't protecting someone else," she said.
Marcus Jones also contributed reporting to this story.
If you have information or tips, there are a number of ways to securely share information with BuzzFeed News, including SecureDrop and postal mail. You can also email us at tips@buzzfeed.com or send us an encrypted message over Signal at (646) 379-1975. The best tips include specific information and documentation in addition to names. You can learn more about how to reach us here.

UPDATE
This story has been updated with comments from the polygraph examiner.