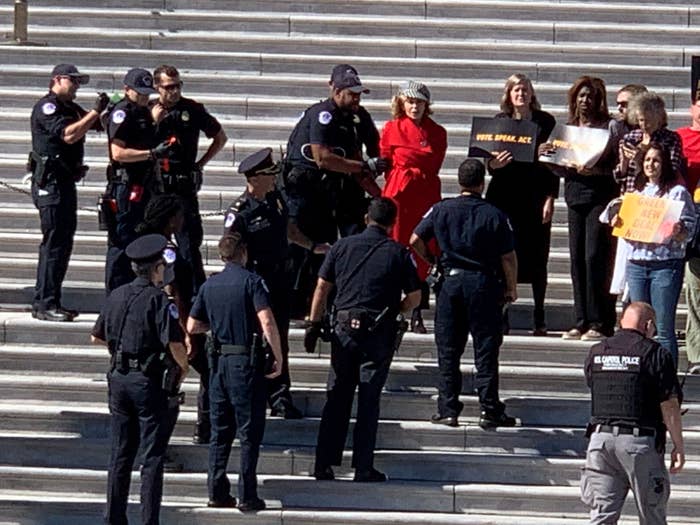 Jane Fonda was arrested in Washington, DC, Friday while protesting over climate change at the US Capitol building.
Videos posted to Twitter show Fonda being handcuffed by authorities and brought to a police van while a crowd of people cheered her on.
A spokesperson for the Capitol police confirmed to BuzzFeed News that 16 people were arrested for "unlawfully demonstrating" on Friday and were charged with crowding, obstructing, or incommoding.
Fonda wrote about her plans to protest at the Capitol on her website, saying she was "inspired and emboldened by the incredible movement our youth have created" around climate change.
"I can no longer stand by and let our elected officials ignore – and even worse – empower – the industries that are destroying our planet for profit," Fonda wrote. "We can not continue to stand for this."
The actor said she even moved to DC so she can hold weekly demonstrations over climate change, calling them Fire Drill Fridays and specifically citing teenager Greta Thunberg as part of her motivation.
"Every Friday through January, I will be leading weekly demonstrations on Capitol Hill to demand that action by our political leaders be taken to address the climate emergency we are in," Fonda wrote. "We can't afford to wait."
Representatives for Fonda didn't immediately respond to BuzzFeed News' request for comment.

Fonda has long been a political activist, advocating for women's rights, gender equality, and protesting the Vietnam War. Her famous mugshot from 1970 was taken when she was arrested in Cleveland, Ohio, after embarking on a speaking tour about the Vietnam War.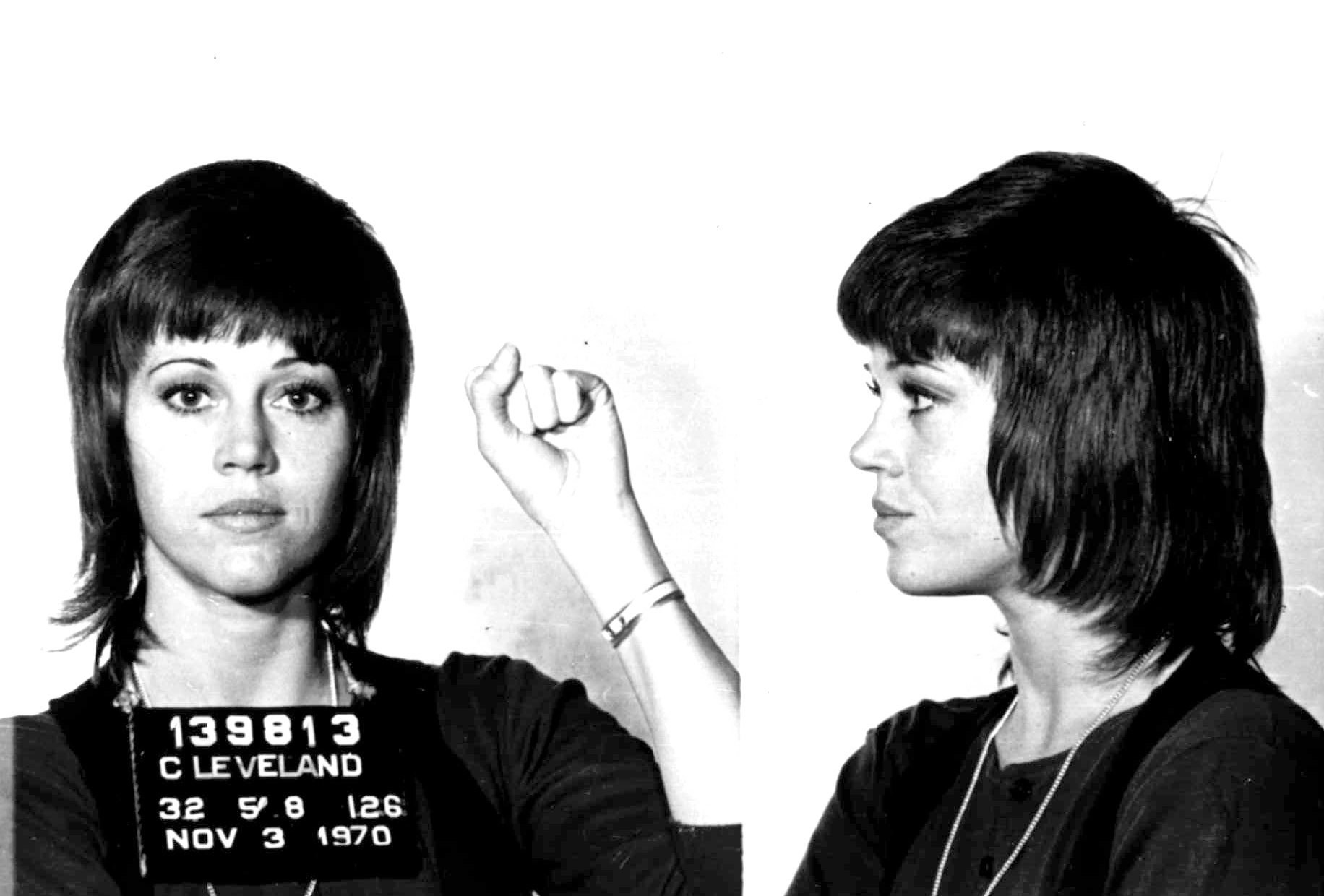 On her website, Fonda wrote that after she reentered the US from Canada while on this anti-war tour in the 1970s, her luggage was seized at the airport and authorities discovered a large bag of her vitamins but arrested her for drug smuggling. The actor said she was a target because of her activism.
Now, decades later, the 81-year-old actor is still fighting for social causes.
"Our climate is in crisis," she wrote. "Scientists are shouting an urgent warning: we have little more than a decade to take bold, ambitious action to transition our economy off of fossil fuels and onto clean, renewable energy."