"How To Murder Your Husband" Writer Arrested For Allegedly Murdering Her Husband
Nancy Crampton-Brophy was arrested in Oregon on charges of murder and unlawful use of a weapon.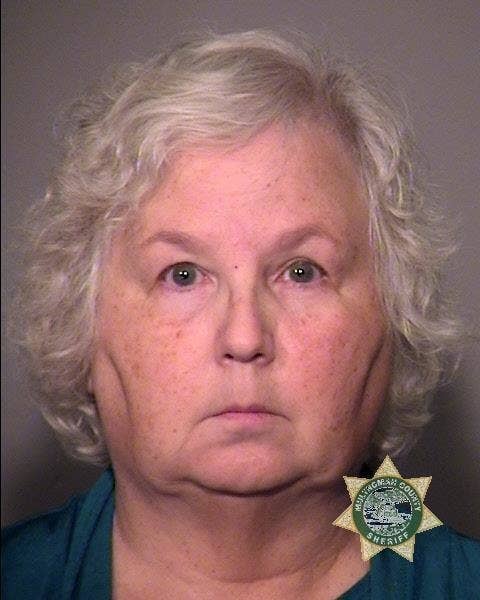 A writer who penned romance novels, murder mysteries, and a blog post titled "How to Murder Your Husband" is now facing murder charges in Oregon for allegedly killing her husband.
Nancy Crampton-Brophy, 68, was arrested Sept. 5 by Portland police for allegedly fatally shooting her husband, Daniel C. Brophy.
According to the Portland Police Bureau, Brophy was shot on the morning of June 2 at the Oregon Culinary Institute in Portland where the 63-year-old worked.
"Officers and medical personnel arrived and located the victim inside the building," police said. "Life-saving efforts were performed on the victim but they were not successful."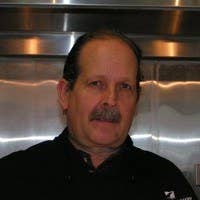 Crampton-Brophy then went on Facebook to post an emotional message about her late husband.

"My husband and best friend, Chef Dan Brophy was killed yesterday morning. For those of you who are close to me and feel this deserved a phone call, you are right, but I'm struggling to make sense of everything right now," Crampton-Brophy wrote June 3.

"While I appreciate all of your loving responses, I am overwhelmed. Please save phone calls for a few days until I can function."
But after months of investigating, detectives came to a shocking conclusion.
"Based on information learned during the investigation, detectives believe Nancy L. Crampton-Brophy is the suspect in Daniel C. Brophy's murder," authorities said.
Wearing a blue jail jumpsuit, Crampton-Brophy was arraigned in Multnomah County Court on Thursday.
Her alleged motive was not made public, as the judge approved a request by prosecutors to seal key court documents, the Oregonian reported.
"At this time, because the case remains open and has not been adjudicated, the Police Bureau is not releasing additional information," Sergeant Chris Burley, the Portland police public information officer, told BuzzFeed News.
But in November 2011, Crampton-Brophy published a blog post titled "How to Murder Your Husband" in which she said she spends "a lot of time thinking about murder and, consequently, about police procedure."
"After all, if the murder is supposed to set me free, I certainly don't want to spend any time in jail," she wrote. "And let me say clearly for the record, I don't like jumpsuits and orange isn't my color."
Crampton-Brophy detailed possible motives for murdering one's husband as well as weapon "options to consider."
She included guns on this list, writing, "Loud, messy, require some skill. If it takes 10 shots for the sucker to die, either you have terrible aim or he's on drugs."
"I find it is easier to wish people dead than to actually kill them. I don't want to worry about blood and brains splattered on my walls. And really, I'm not good at remembering lies," Crampton-Brophy wrote.
"But the thing I know about murder is that every one of us have it in him/her when pushed far enough."