The film, written by James Graham and directed by Toby Haynes, depicts the behind-the-scenes story about how Brexit passed in 2016.
The referendum meant the UK voted to leave the European Union, a decision that sent shockwaves around the world.
Many people, including then-prime minister David Cameron, had been predicting a comfortable win for the "Remain" campaign.
Instead, British politics has been roiled ever since the "Leave" vote, with the conservative government still trying to negotiate an exit deal with the EU that won't completely destroy their economy.
The HBO film focuses on how the Leave campaign used data and social media to pull off its surprise win.
"Everyone knows who won," Cumberbatch says in the trailer, "but not everyone knows how."
Cumberbatch stars as Dominic Cummings, the director of the Vote Leave campaign.
While Rory Kinnear plays the role of Craig Oliver, the communications director for Cameron and the head of the "Remain" team.
The trailer also offers glimpses of what looks to be Michael Gove and Boris Johnson (based on that signature hair).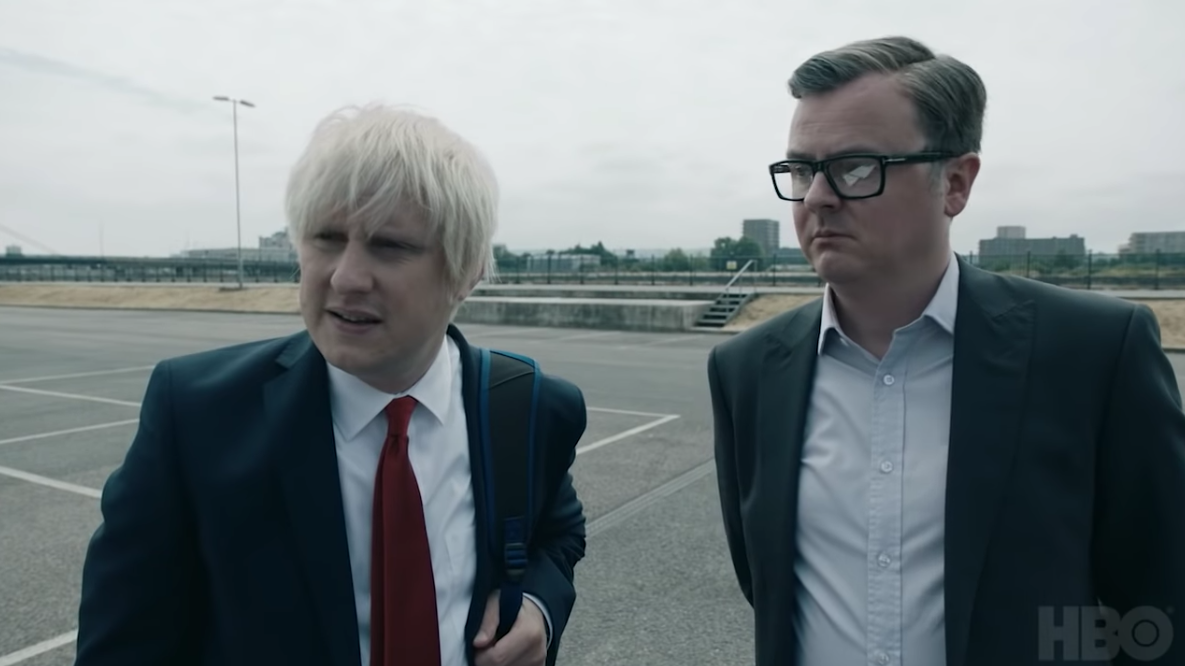 As well as what appears to be then-UK Independence Party leader Nigel Farage celebrating the surprise win.