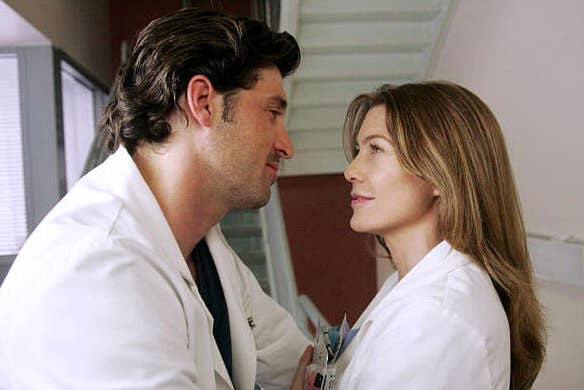 Grey's Anatomy's Meredith Grey and Derek Shepherd are one of the most iconic TV couples of all time. Even after the death of the death of Derek, or "McDreamy," in Season 11, Meredith and Derek are remembered as one of the most revered fictional couples ever.
But in light of the #MeToo movement and Hollywood rethinking the power dynamics involved in workplace relationships, one of the original Grey's Anatomy showrunners said that she would've liked to have told their story differently.
In a recent interview with the Los Angeles Times, Krista Vernoff said the pair's relationship looks different in hindsight of Time's Up and #MeToo.
"If you look at, for example, Meredith Grey and Derek Shepherd through the lens of Time's Up and #MeToo, he was her boss, she was an intern, and she kept saying, 'No, walk away from me,' and he kept pursuing her," Vernoff said.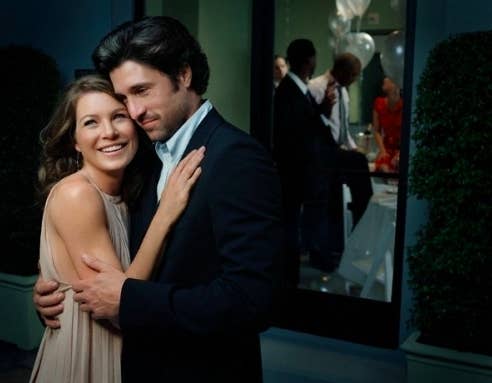 "And that is probably not a story we would tell on the show today, and it's a rare beautiful reflection of the changing times."
Vernoff said that in this season of the show, Season 15, the showrunners are "doing a little bit of a reversal" in trying to build a relationship between Meredith and Andrew Deluca. This time around, he's a resident and she's his superior as an attending.
"We're having to address it differently than we ever would have before," Vernoff said. "We're having to talk about and look at power dynamics. It is an ongoing conversation in the writers room. How do we tell that story in a way that feels honest and romantic and sexy and yet proactive and progressive?"