Five Women Awarded $1.3 Million In UConn Sexual Assault Settlement
The school settles federal lawsuit but did not admit any wrongdoing.
On Friday, both sides of the federal lawsuit against the University of Connecticut announced a settlement of $1.3 million in favor of the five women who claimed the school mishandled their sexual assault complaints.
In December, after seven women filed a complaint with the U.S. Department of Education's Office of Civil Rights in October 2013, the school was put under investigation for potential Title IX violations. This investigation will continue, which could result in the college losing federal funding.
The Associated Press reported Silvana Moccia will receive $900,000 from the settlement. Moccia is a former hockey player for the school who said she was kicked off the team after she reported being raped by a male hockey player in August 2011.
Kylie Angell, another one of the plaintiffs in the case, said in a news conference last October that when she was raped by a classmate in her dorm, a campus police officer responded to her by saying, "Women need to stop spreading their legs like peanut butter or rape is going to keep happening until the cows come home."
UConn "repeatedly defended its policies for responding to sexual assault complaints" and "did not admit any wrongdoing," according to the Associated Press.
Gloria Allred, the attorney for the former students, will hold a news conference at 1 p.m. ET on Friday with four of the women.
Read the settlement agreement:
Download PDF
At the press conference held by Gloria Allred, the four plaintiffs said they were satisfied with both the UConn administration and their experiences with the legal process.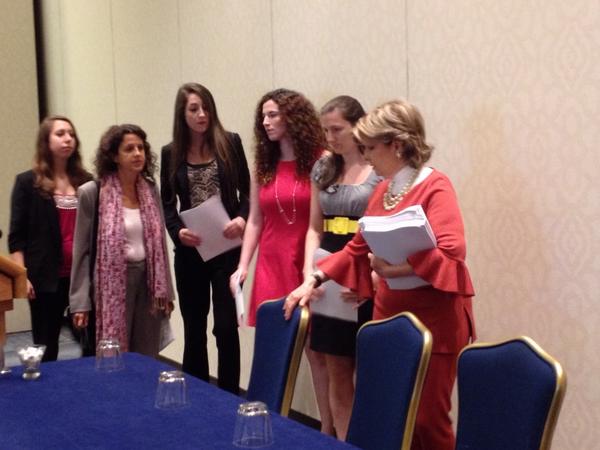 "I am glad to see [UConn] has taken our cases seriously," Carolyn Luby said.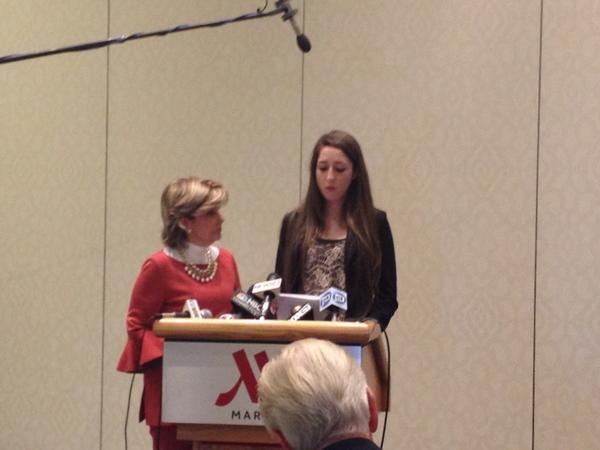 "I am optimistic that these steps will make a meaningful difference for all students," Rosemary Richie said.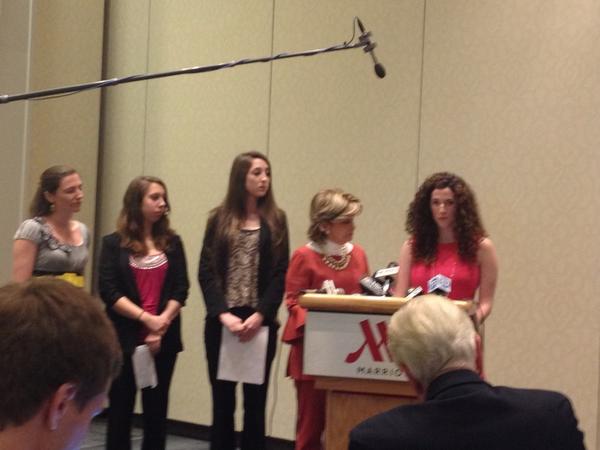 "As a result of UConn and our state government taking my claims so seriously, I have begun to heal," Kylie Angell said.