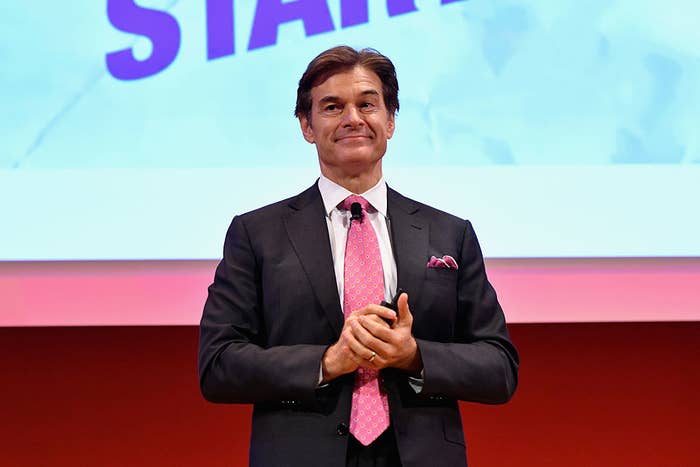 The journalists at BuzzFeed News are proud to bring you trustworthy and relevant reporting about the coronavirus. To help keep this news free, become a member and sign up for our newsletter, Outbreak Today.
The Dr. Oz Show, which has been a leading source of coronavirus programming for people during the global pandemic, is shutting down production after a staff member tested positive for COVID-19, the disease caused by the coronavirus, a source confirmed to BuzzFeed News.
Dr. Mehmet Oz will reportedly continue to film the show from his own home and air daily.

Representatives for The Dr. Oz Show didn't immediately respond to BuzzFeed News' request for comment.
According to Variety, which first reported the news, the staff member who tested positive for the virus doesn't work in the studio where the show films; they work in a separate office space, so Dr. Oz and his production staff have apparently not been in contact with them. The staff member also reportedly hasn't been in the office for over a week because of coughing symptoms, but production has still stopped as a precaution.
According to Variety's source, the show was supposed to wrap in April, and they typically film six to nine shows per week, so the disruption won't be as significant as with other productions.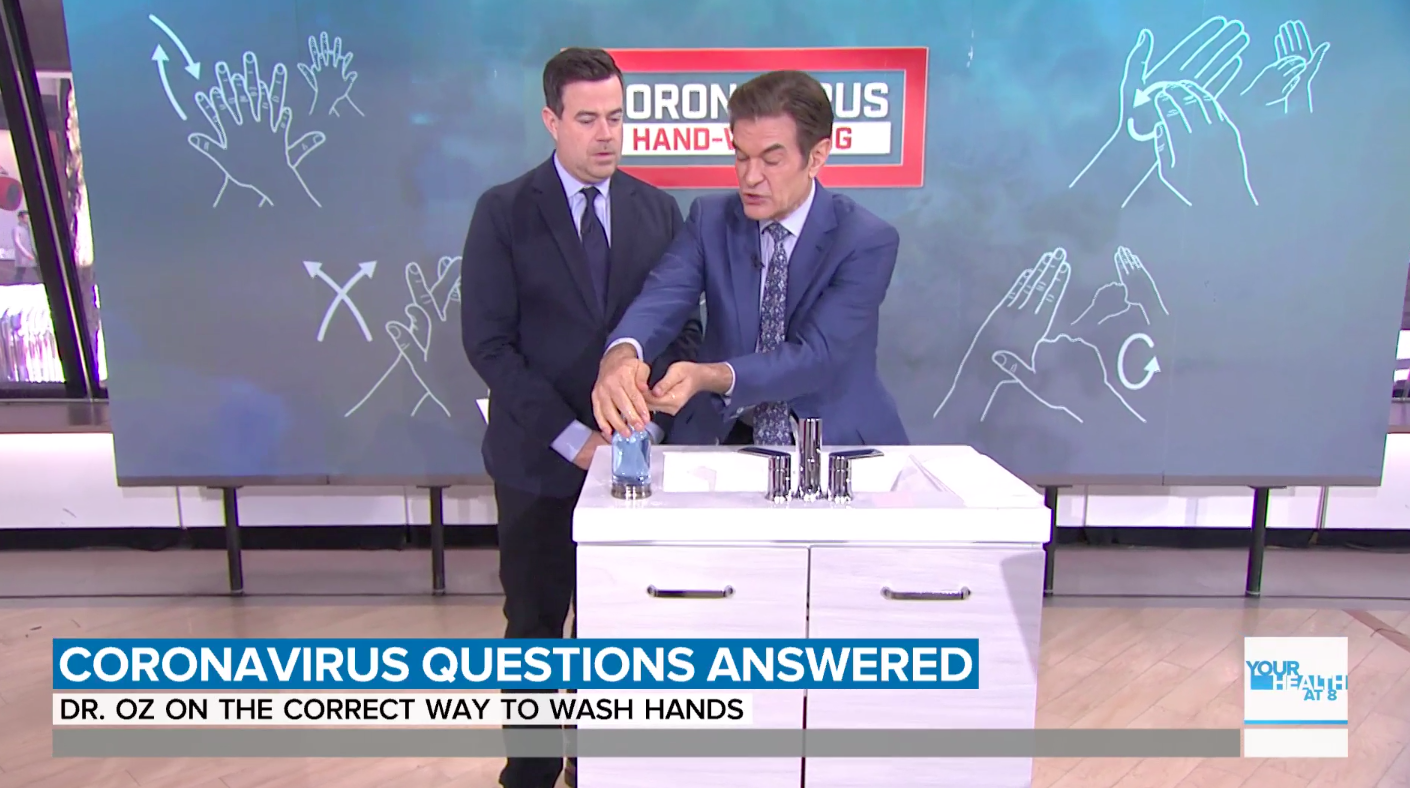 Dr. Oz wrote a column for Variety earlier this week about "How TV Doctors Can Help Shape the Coronavirus Crisis Narrative."
"For the first time in modern memory, the entire planet is speaking about the same issue with the same perspective. Doctors on television need to help shape this script," he wrote. "We have the ability to translate dense policy documents, scientific manuscripts and coronavirus mathematical modeling into accessible messaging, using our programs to distribute easy-to-digest recommendations and concerns. Social media helps us reach even larger audiences."
The on-air doctor continued, "We need health media destinations like my show that viewers trust so experts and influencers can share their wisdom with the public. And we need the health community speaking with one voice."
The Dr. Oz Show joins at least 70 other television shows that have shut down production in light of the coronavirus, among them: The Ellen DeGeneres Show, The Daily Show With Trevor Noah, The Tonight Show Starring Jimmy Fallon, Late Night With Seth Meyers, The Wendy Williams Show, Full Frontal With Samantha Bee, and The Late Show With Stephen Colbert.
Ellen DeGeneres has been posting videos on Instagram that show her making phone calls and FaceTiming other celebrities and playing games while she's "bored at home," as she put it. Late-night TV show hosts have also been filming video segments of their shows from home. Jimmy Fallon has been airing The Tonight Show: At Home Edition on the show's YouTube channel and interviewing guests like Lin-Manuel Miranda via video conference. Stephen Colbert also filmed an at-home episode of The Late Show from his bathtub this week.
"Try to look on the bright side. You're finally going to get a chance to binge-watch all that toilet paper you bought," Colbert joked, also urging people to stay home and practice social distancing for the foreseeable future.
"Turns out Americans weren't lazy couch potatoes this whole time. All that sitting on our asses and watching TV was actually training to save the world."