Donald Trump is refusing to apologize to the Central Park Five for taking out full-page advertisements in New York City newspapers in 1989 calling for the death penalty in response to a case in which the five black and Latino teenagers were wrongfully convicted of rape.
Days after the rape of an investment banker in Central Park, Trump ran the ads that read: "BRING BACK THE DEATH PENALTY. BRING BACK OUR POLICE!" In his message, Trump said, "I am not looking to psychoanalyze or understand [the suspects], "I am looking to punish them."
The group of five — Korey Wise, Raymond Santana, Kevin Richardson, Antron McCray, and Yusef Salaam — were charged with assault, robbery, rape, and other counts based on confessions they made during police interrogations that lasted for hours and without their parents or attorneys present. The teens, who were ages 14 to 16 at the time, withdrew the confessions and pleaded not guilty, but were eventually convicted and sentenced to prison. However, in 2002, the men were exonerated after a convicted murderer admitted to the rape, which was confirmed by DNA evidence.
There's been renewed interest and outcry about the injustice of the Central Park Five case after When They See Us, Ava DuVernay's miniseries chronicling the case, premiered on Netflix May 31.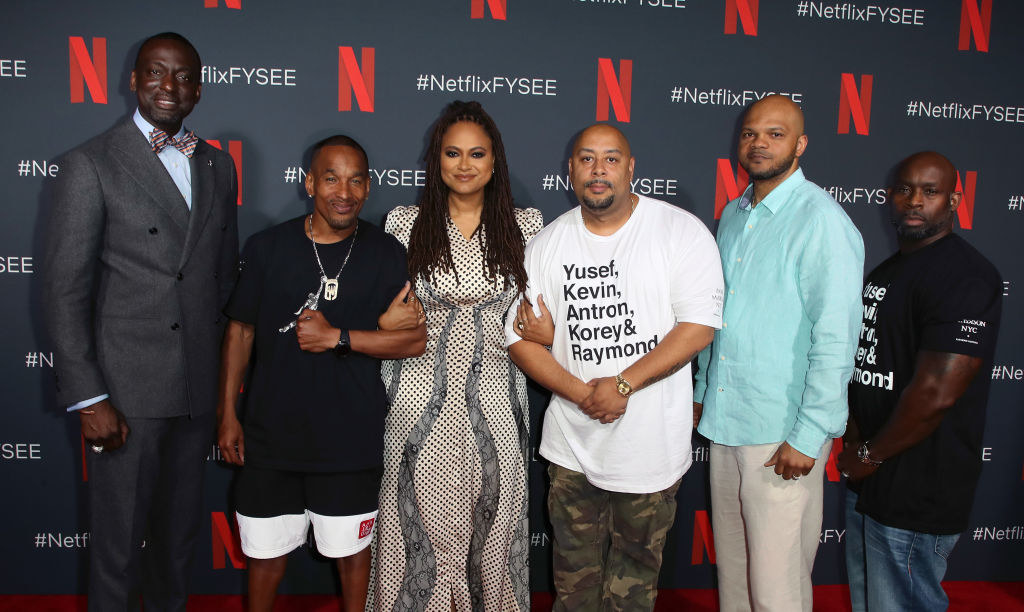 Speaking to reporters outside the White House on Tuesday, Trump refused to acknowledge the exoneration of the men when asked if he would apologize for his past statements.
"There are people on both sides of that. They admitted their guilt," he said. "If you look at Linda Fairstein, and if you look at some of the prosecutors, they think that the city should've never settled that case. So we'll leave it at that."
In 2014, New York settled a lawsuit with the five men for $41 million. But the Netflix miniseries has brought about more fallout.
Earlier this month, former prosecutor Linda Fairstein was dropped by her book publisher following a social media campaign to #CancelLindaFairstein for her handling of the case. She also recently resigned as a trustee of Vassar, her alma mater.
Elizabeth Lederer, a New York City attorney who was also involved in prosecuting the case, resigned from her teaching position at Columbia Law School, citing the negative publicity the show has brought.
In a tweet Tuesday evening, New York City Mayor Bill de Blasio criticized Trump's comments, saying the wrongful convictions are "a shameful moment in our city's history — one @realDonaldTrump fueled."
"There's no 'both sides' here," de Blasio tweeted. "We settled the Central Park Five case because they were innocent. Donald Trump is lying."
Representatives for DuVernay and Netflix did not immediately respond to BuzzFeed News' request for comment.