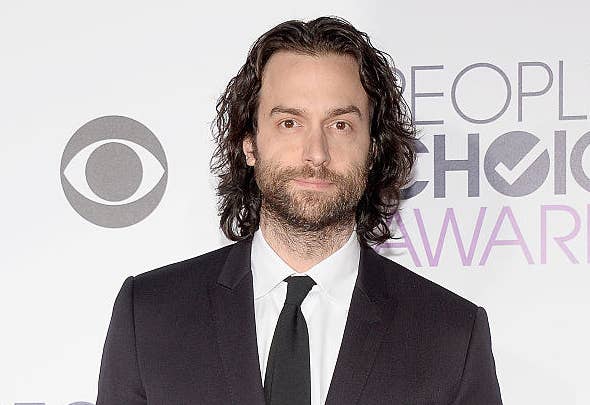 Comedian and actor Chris D'Elia is denying allegations made online that he engaged in sexual misconduct with underage girls.
In a statement to TMZ, D'Elia said, "I know I have said and done things that might have offended people during my career, but I have never knowingly pursued any underage women at any point."
"All of my relationships have been both legal and consensual and I have never met or exchanged any inappropriate photos with the people who have tweeted about me," he added.
On Tuesday, a woman named Simoné Rossi wrote a Twitter thread of accusations against D'Elia that showed alleged screenshots of emails and conversations between the two of them when she said she was 16 years old. Rossi also noted the fact that D'Elia played a famous comedian who preyed on underage women in Netflix's You series.
"imagine being 16 and being groomed by a stand up comedian twice ur age," Rossi wrote on Twitter. "for the longest time i thought it was embarrassing for ME that i was interacting with this older man but he was the one who DM'd me on twitter and was the one who was twice my age and was the one that used the power imbalance between us to his advantage so f*ck chris d'elia."
Others tweeted their own stories. Twitter user @colleenriley42 shared what she said were screenshots of emails with D'Elia in which he wrote that he wanted to make out with her despite her being 16 years old. Another woman named Abby Grills tweeted screenshots of alleged Facebook messages she exchanged with D'Elia in which she told the comedian she was 17 years old and he still continued to message her, calling her "cute."
"What's really weird to me looking back at these is that in my head, he didn't know I was 17 until I told him to stop messaging me," Grills tweeted. "But I now see I told him several times. I had been giving him the benefit of the doubt all these years."
Representatives for D'Elia did not immediately return BuzzFeed News' request for comment.

However, in his statement to TMZ, he apologized for getting "caught up" in his lifestyle.
"I really am truly sorry. I was a dumb guy who ABSOLUTELY let myself get caught up in my lifestyle. That's MY fault. I own it," he said. "I've been reflecting on this for some time now and I promise I will continue to do better."