The red carpet premiere of the Mamma Mia! sequel, Mamma Mia! Here We Go Again, took place Monday night in London.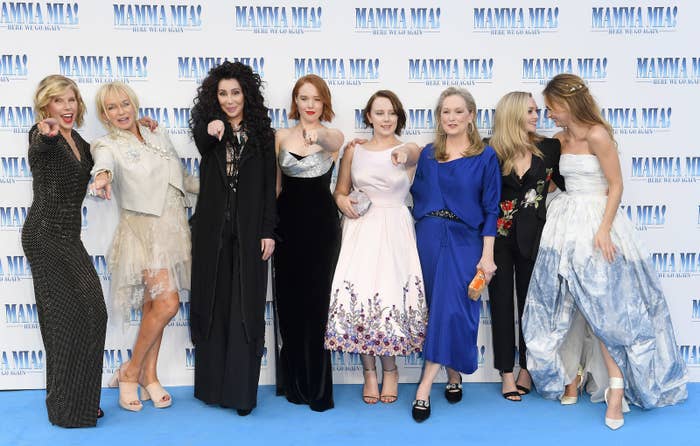 A lot of people were pleasantly surprised to see the one and only Meryl Streep show up, since there's been a lot of speculation about her character leading up to the sequel.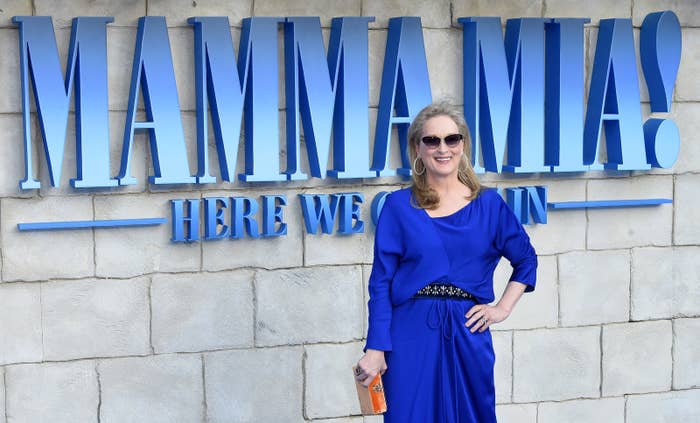 The premiere crowd erupted in cheers when Streep was introduced as a person "who needs no introduction."
But the REAL NEWS came when Streep was on the "blue carpet," spending time with fellow Oscar-winner Cher, who plays Ruby Sheridan, Donna's mother, in the sequel.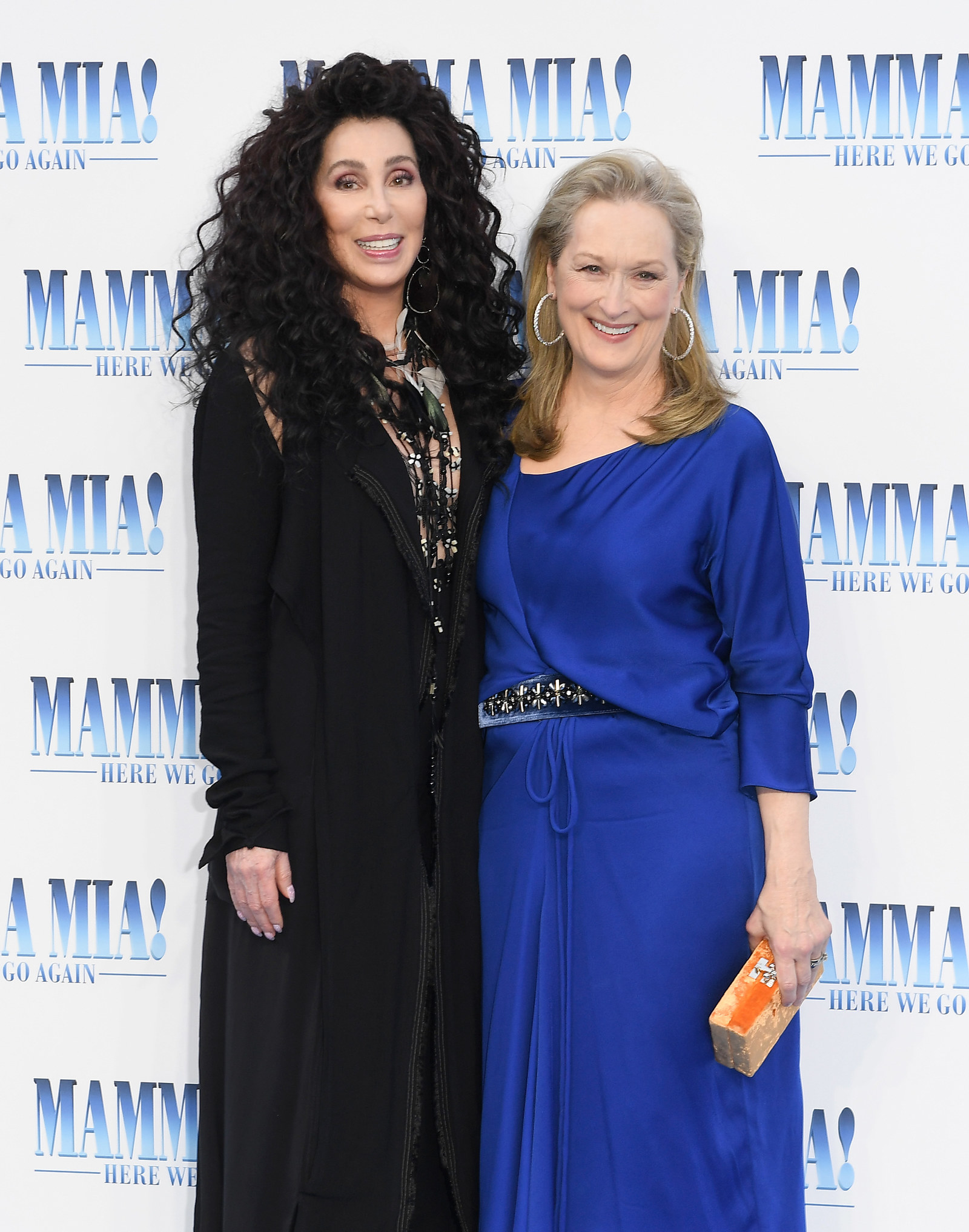 Streep snuck up behind Cher while she was being interviewed.
Streep even snapped a photo of her fans on her iPhone.
And THEN the two stars shared a kiss for the cameras...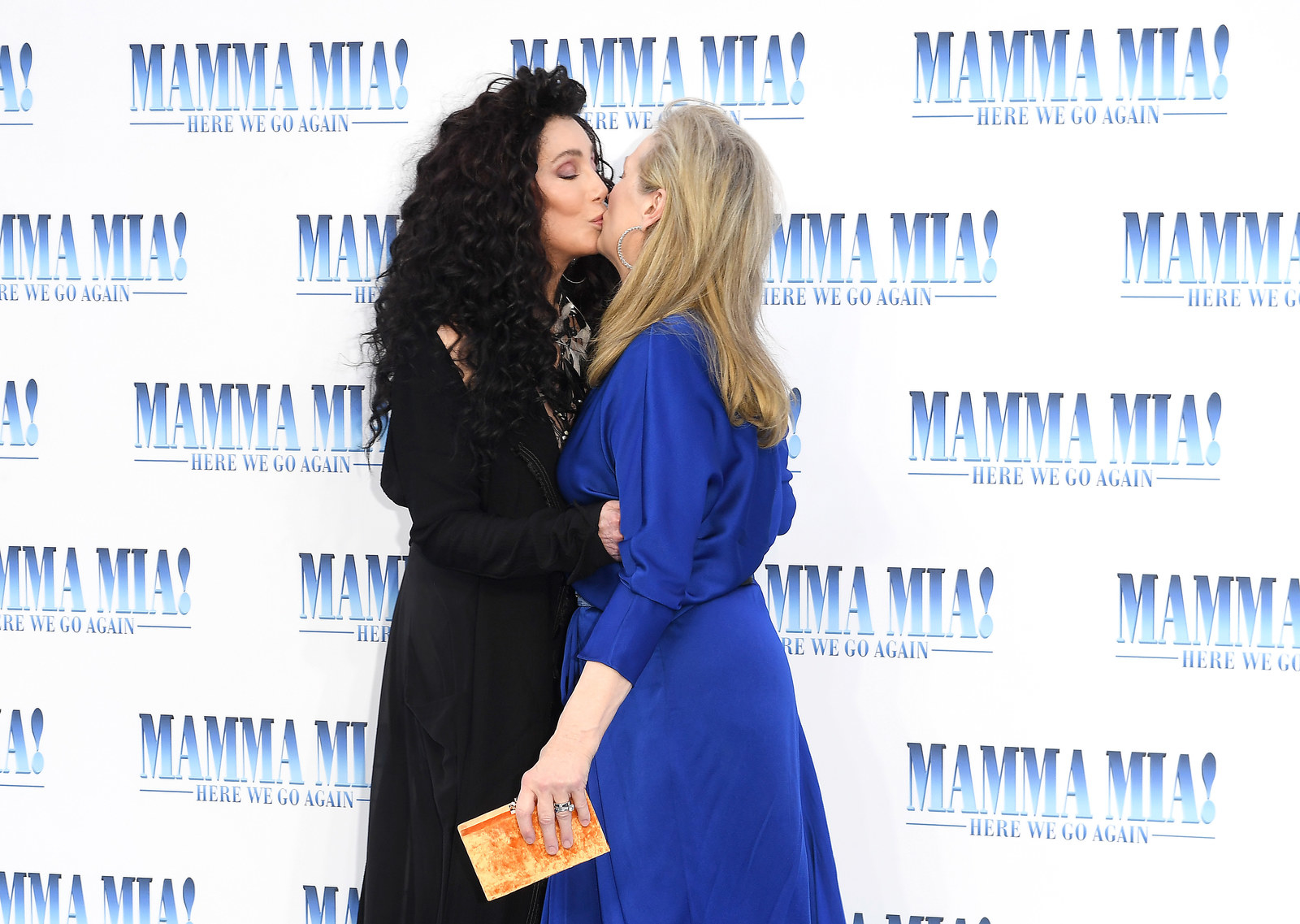 ...which really sent some shockwaves around the internet.
The gay community, in particular, was shook.
Name a more iconic duo.
Mamma Mia! Here We Go Again hits theaters Friday, July 20.