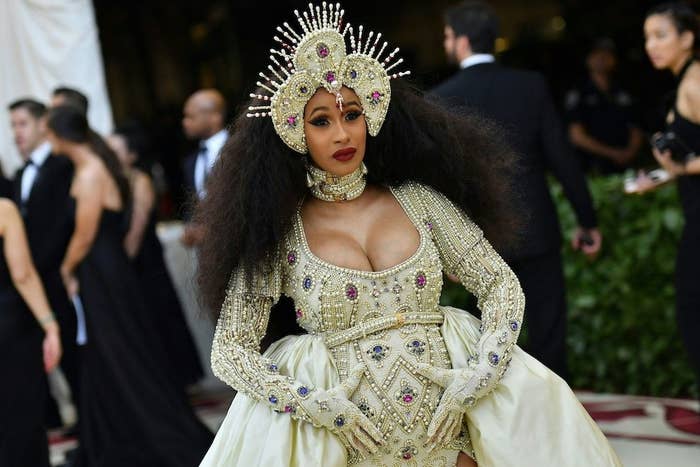 New York police are investigating a report of a 33-year-old man who was attacked after asking rapper Cardi B for her autograph on Monday night after the Met Gala.
The man asked Cardi B for her autograph, continued to get closer to her, and "harassed" her, an NYPD police spokesperson told BuzzFeed News.
"It looks like someone in her entourage intervened and pushed and punched the victim to the ground," the police spokesperson said.
Another man kicked the victim after he was already lying on the ground, then they all fled the location. The victim was taken to New York-Presbyterian Hospital at Columbia for evaluation and is said to be stable.
In Snapchat videos obtained by TMZ, a fan can be heard asking Cardi for her autograph while she's walking next to fiancé Offset.
In a second video, a person is then seen lying on the ground as multiple people kick and punch them. The caption on the video reads, "DRAMA AT THE MET AFTER PARTY! MIGOS PEOPLE BEAT UP CRAZY FAN!!!"
BuzzFeed News has reached out to representatives for Cardi B and Offset for comment.