Ariana Grande And James Corden Sang A "Titanic" Medley Of Pop Songs And It Was Amazing
Their beautiful rendition of "My Heart Will Go On" will leave you breathless.
Ariana Grande joined James Corden on The Late Late Show Monday night, and the duo performed a medley of pop songs with the 1997 film Titanic as the theme.
While dressed like Rose (Kate Winslet) and Jack (Leonardo DiCaprio), Grande and Corden re-created iconic scenes from the movie.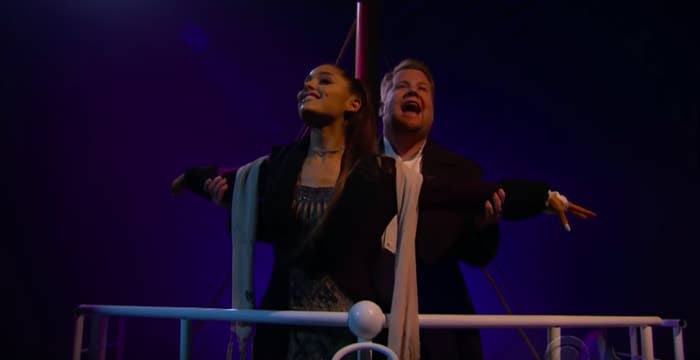 And they sang songs like Ed Sheeran's "Shape of You" as they reenacted the famous nude sketch scene.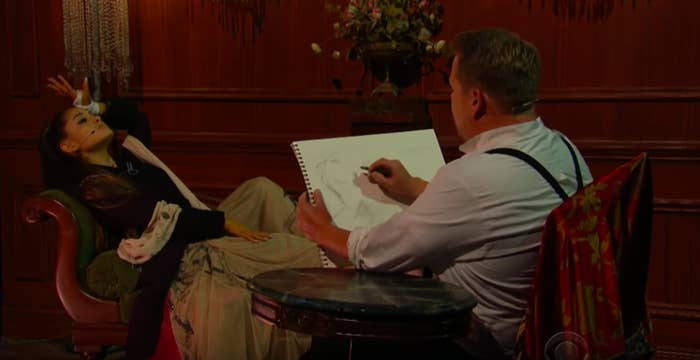 Unfortunately, we all know how this ends. (In this case, it's with Grande and Corden singing NSYNC's "Bye Bye Bye.")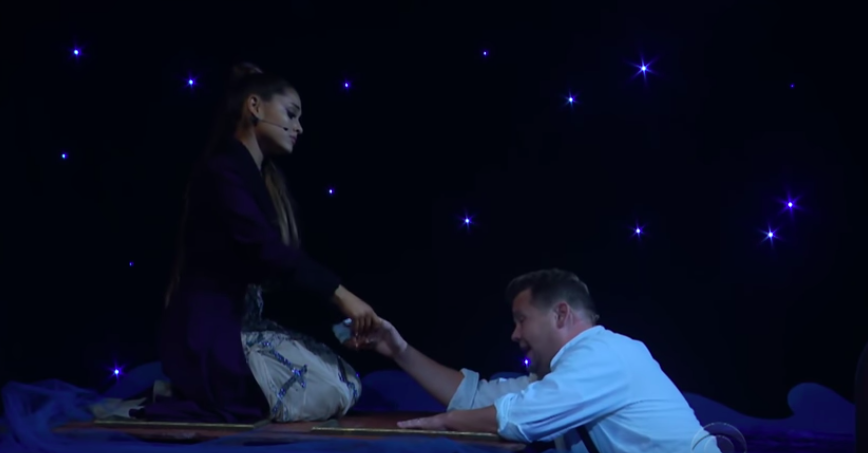 Plus, Grande concluded the performance with a stunning cover of Celine Dion's "My Heart Will Go On," the hit song from the 1997 film.
Titanic will never be the same.