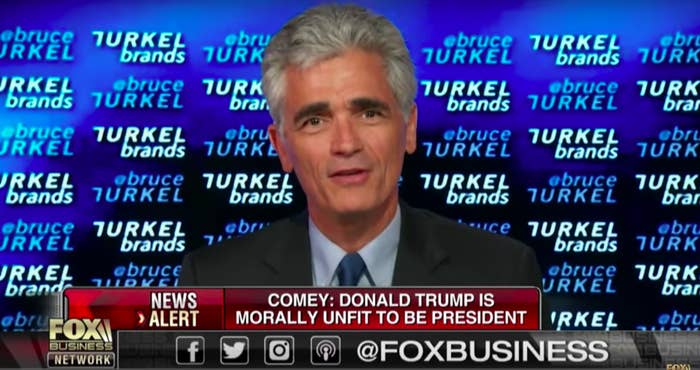 A Miami-based author and marketing expert who was a regular guest on Fox Business said that he's "quitting" the network because of the way Fox News has covered President Donald Trump's immigration policies.
"Quite simply, the position Fox has taken on our government's policy of separating children from their parents is too heinous for me to accept," Bruce Turkel wrote in an open letter.
"Ann Coulter claimed that videos of crying children feature 'child actors.' Sean Hannity suggested that these children are part of a 'rolling invasion' of our country. And more than one announcer has suggested that these kids are actually better off in cages than they were with their parents. One heartless commentator dared say locking innocent children away was like 'sending the kids to camp.'"
In addition to Fox Business, Turkel has also appeared on Fox News, CNN, MSNBC, and CBS. Turkel said that in the past, he's disagreed with other Fox employees and hasn't always seen eye to eye with the network's positions, but that these differences "never held me back nor kept me off the air."

"Separating innocent children from their parents and jailing them is just plain wrong," Turkel said, writing that this should be a bipartisan concern. "It's not as if we don't know better. We've seen this kind of abominable behavior before."
Back in March, retired United States Army lieutenant colonel Ralph Peters also quit Fox News as a contributor. In an email to his colleagues, Peters said that he was "ashamed" to work for Fox.
"Fox has degenerated from providing a legitimate and much-needed outlet for conservative voices to a mere propaganda machine for a destructive and ethically ruinous administration," he wrote.
"To me, Fox News is now wittingly harming our system of government for profit."
BuzzFeed News has reached out to Fox Business and Fox News for comment.