Vin-zl Vicente is a college graduate from Cavite City, Philippines. She lives there with her boyfriend and their 6-year-old daughter, Vianca Vienz.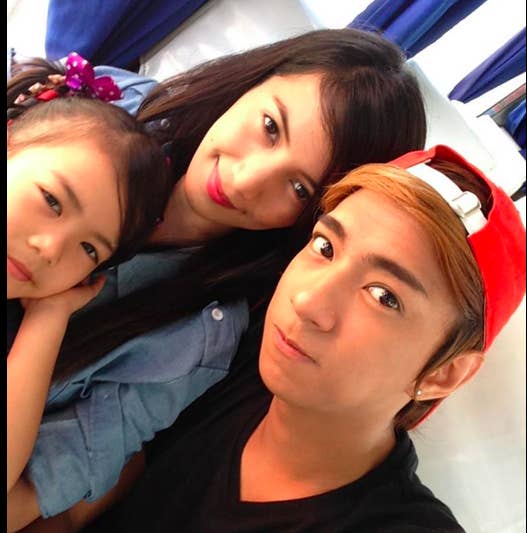 Last Saturday, Vicente shared photos of her recent graduation from Cavite State University. Along with the pictures she shared an open letter to her daughter.
She wrote:
Oh my God… seeing these pictures is making me cry… I first brought you to my school almost 4 years ago… you were only 2 years old but you were already going to college. It was 3 of us – me, you, and your Dad – going to #CVSU, it was almost a second home to us, but when your dad stopped going, it was the two of us who worked hard and now we're wearing black robes.

I start crying when I think about all our hard work. It's difficult being a student and a mother: when you're taking an exam and carrying your sleeping child while answering exams with matching computation too. I was shaking and nervous then but I needed to answer the exam without waking you up; I wanted you to be comfortable even when I was not.

When I was going to be late to my morning class because I couldn't wake you up because you were tired and I wasn't able to get to my exam because I was late. Then when there was a hurricane and it was flooding, I carried you, my school things, and your personal things – like your bottle, toys, a change of clothes – but we both still got wet and you got sick.

When I got to school every day, I was like the Walking Dead because I had a haggard face because I carried you AND my bag. When I'd get home from school and then had to do the household chores. When I had to be absent for a math exam because you were sick. When I was reviewing in the middle of the night after I finished all the chores and you were asleep.

But then I'd think how much more difficult it was for you to be to a college kid: you couldn't play outside because you were with me at school. Rather than running around with your playmates, you were at school listening to the lectures I had to listen to. You even passed calculus, accounting, basic finance and my other major subjects. When your sleep was interrupted because I had to wake you up. When you withstood the heat at CVSU hehehehe. When sometimes I had to let off steam at you when I was stressed at home and at school. I can vividly remember the time when I woke you ip for morning classes, my class the night before ended at 8pm and then the next day, class was at 7am… you cried suddenly and said, "ENOUGH MOMMY I'M SO TIRED."

It was like you crushed my heart…. Those words coming from a child… it means it's true, yet I don't have a choice, so every time you didn't want to wake up, I just had to give you a wet cloth bath, change your clothes, then bring you with me to school without a proper bath so that I didn't disturb your sleep.

I cry when I think about all of that… but I am lucky because I am the only college student who truly carries with her a lucky charm. When I recited everything I reviewed to you even when I seemed like a crazy person hahahah, when at every P.E. class, I was the only one with a cheerleader saying "GO MOMMY!" haha when you were everyone's playmate when we were the ones bored at school, and when you were the one telling me that I was the best whenever I was given a medal. You were my motivation to stay on the dean's list….

We have so many memories together. It was because of all of this that I learned to work hard and be flexible. Whenever anyone asked why didn't leave my child with a baby sitter, I only had one answer:

"I CAN DO IT, I DON'T WANT TO GIVE THE CARE OF MY CHILD TO ANYONE ELSE, AS I CHASE MY DREAMS, I WANT TO LOOK AFTER MY CHILD AND SEE MY CHILD GROW UP. I DON'T WANT TO MISS OUT ON MY CHILD GROWING UP."

No matter what happens to us, it's still important to finish school and studying, even if it's hard, we can do it if we really want it.

It's funny to think: after all that, finally it's here… Yes, I had a child early, and so many people were shocked because I was valedictorian and then I fell pregnant, but I don't regret anything because the moment you came into my life, everything changed, because of you, I matured. Childhood and being a young woman is what I may have lost when I got pregnant, but not my dreams and everything else that I know I can do. It's true what they say: if you want it enough, there are many ways; if you don't, there are many reasons. And all that my child and I have accomplished is because of our daddy Victor Y Aquino. That everything we needed financially, emotionally, physically, he was able to provide for us, that you were the one to stand up for me and your child to whomever you spoke to. That you are the one who helped us when I felt like I couldn't do it. And you are the one who worked just so I and your child could go to school even though you wanted to finish school too. No matter—you're next!

To everyone who believed in us and to everyone who helped us at school, to my professors especially the ones in the natural sciences department where Vianca always played when I sometimes had class and I had to leave Vianca there and the professors became her baby sitters. To everything you gave me and her, mother and child, from food to never ending support, I thank you all so much.

To all my other professors from first my first year. To my friends who helped me with Vianca and all their love and their pushing me to not lose hope. To my school CAVITE STATE UNIVERSITY, many thanks for your understanding even though you didn't allow kids at school, you let me. And especially to my family who always believed in me and love me – My papa Melvin Balbin Vicent, for helping me go to school, my mama Liezl Malanay for spoiling me, mommy Myr Yalong Noquia… to everyone, I thank you all.

And above all, I give everything to God who is my strength and my guide.

And especially to my daughter, VIANCA VIENZ. Thank you for being my cheat mate, college buddy, best friend, etc. I am so happy that we're almost there. This is not the end; only the beginning. One day, I hope my siblings can also wear this black toga, not just me. Let's help each other. Thank you, papa God.
The letter reflected on Vicente's time as a mother at university and how people reacted when she unexpectedly fell pregnant, and sent a message to people who criticized her for bringing her daughter to classes.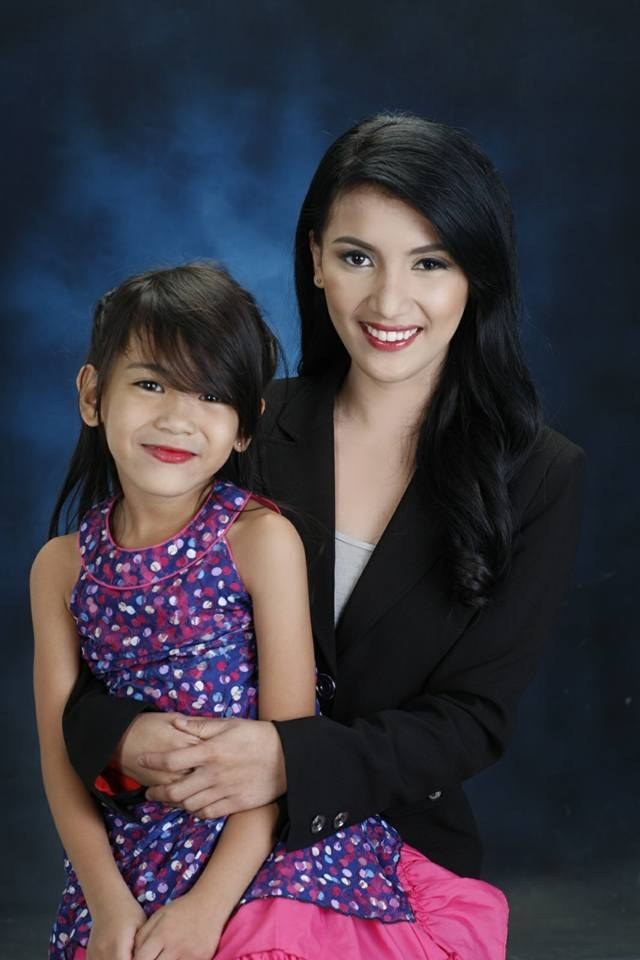 "I can do it, I don't want to give the care of my child to anyone else, as I chase my dreams, I want to look after my child and see my child grow up," she wrote. "I don't want to miss out on my child growing up."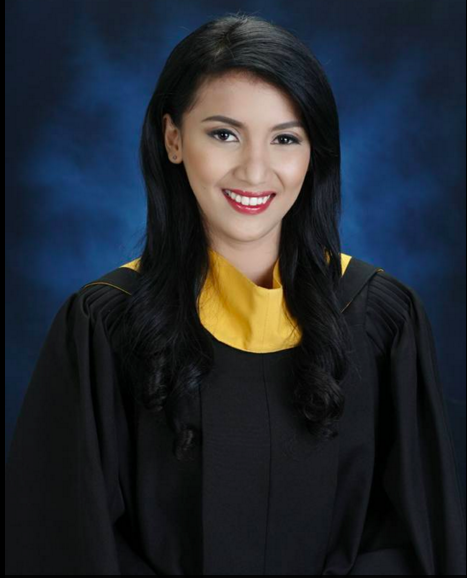 Along with Vicente's traditional graduation photos, Vianca was also given her own gown to wear and pose in.
The post has received over 31,000 likes and nearly 7,000 shares. Commenters have shared messages of support and praise for the pair.



Go team!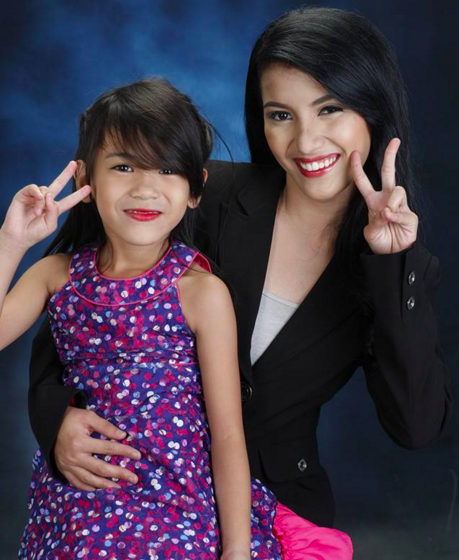 BuzzFeed has reached out to Cavite State University for a comment.