Kaylah Lynn is an 18-year-old aspiring singer from Seattle, Washington.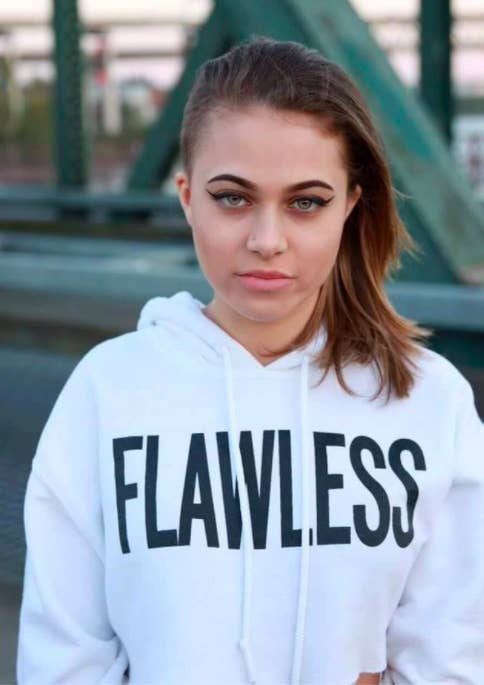 Lynn told BuzzFeed News that back in August, a raccoon she called Rosemary began visiting her house.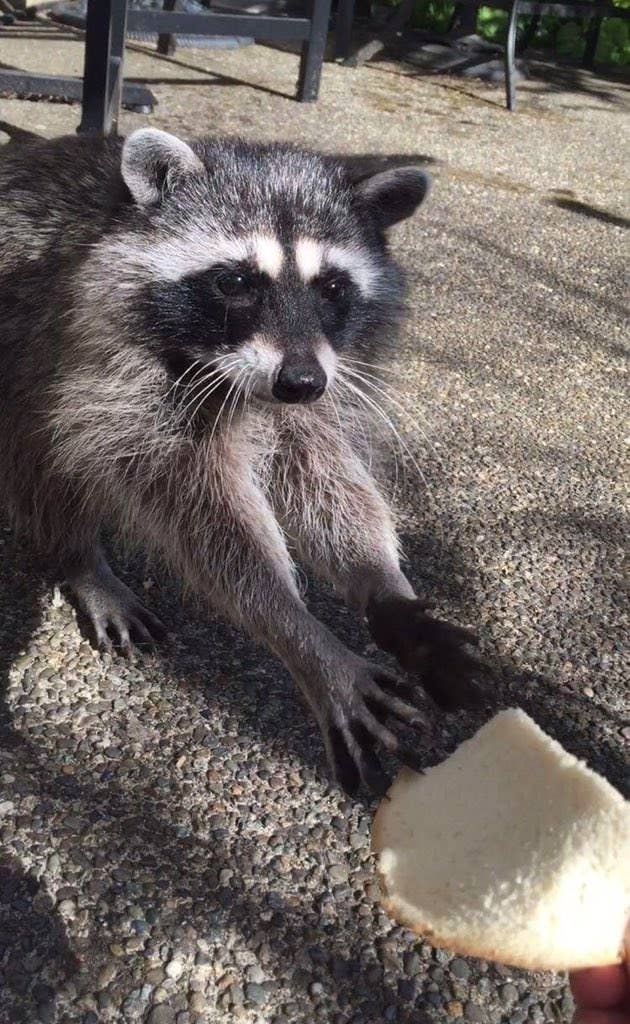 After a few visits, Lynn said Rosemary disappeared for a while, then returned with her whole family, who began visiting her every night.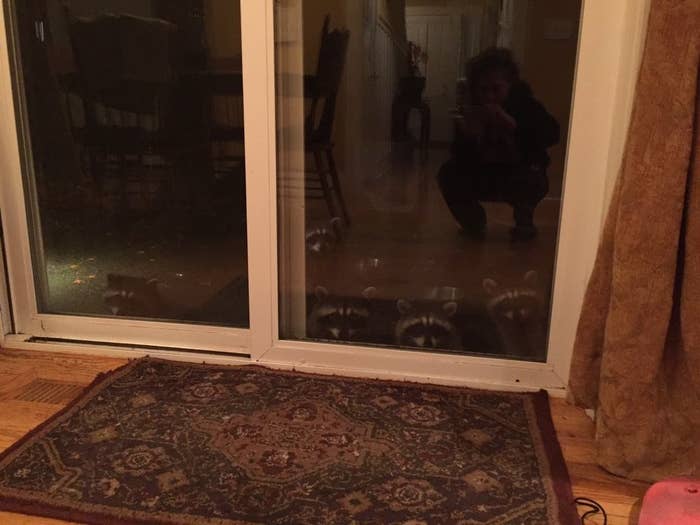 Lynn recently told a friend about the visits, who then tweeted about the raccoons.
Since being posted on Tuesday, the tweet has been liked over 35,000 times. Twitter users loved the adorable relationship between Lynn and her raccoons.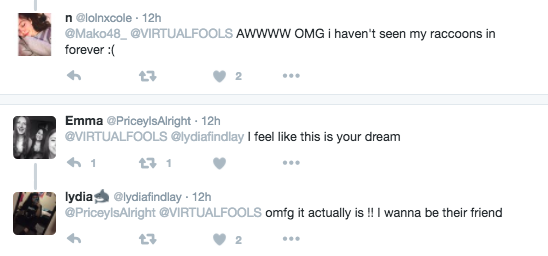 Lynn said that the raccoons have got into a routine with her and know when to turn up for food.
"I feel raccoons get stereotyped a lot 'cause they get in people's garbages," said Lynn. "But they have hearts and love too, just like humans."
"They all have their own little personalities so I can tell who is who," she said. "Also, I can tell who is who by their facial structures."