Beth Grimes is a 33-year-old pharmacy technician from Minneapolis.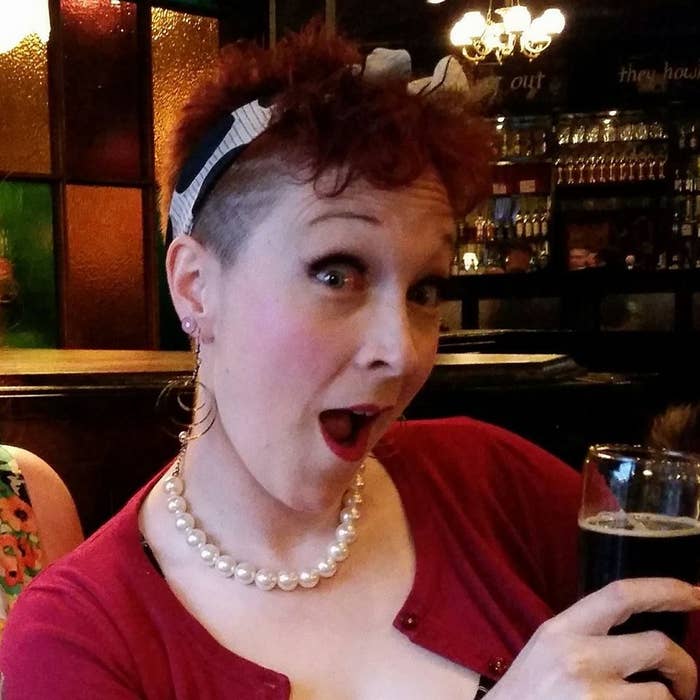 Grimes is super into cosplay, and has been costuming at conventions since around 2009.
Last Saturday, Grimes cosplayed at CONvergence, a science fiction and fantasy convention in Bloomington, Minnesota. After the convention she shared a picture of her costume to Twitter, where the super-creative idea went viral.
Yep, Star Wars' Poe Dameron mixed with famous author Edgar Allan Poe. Genius.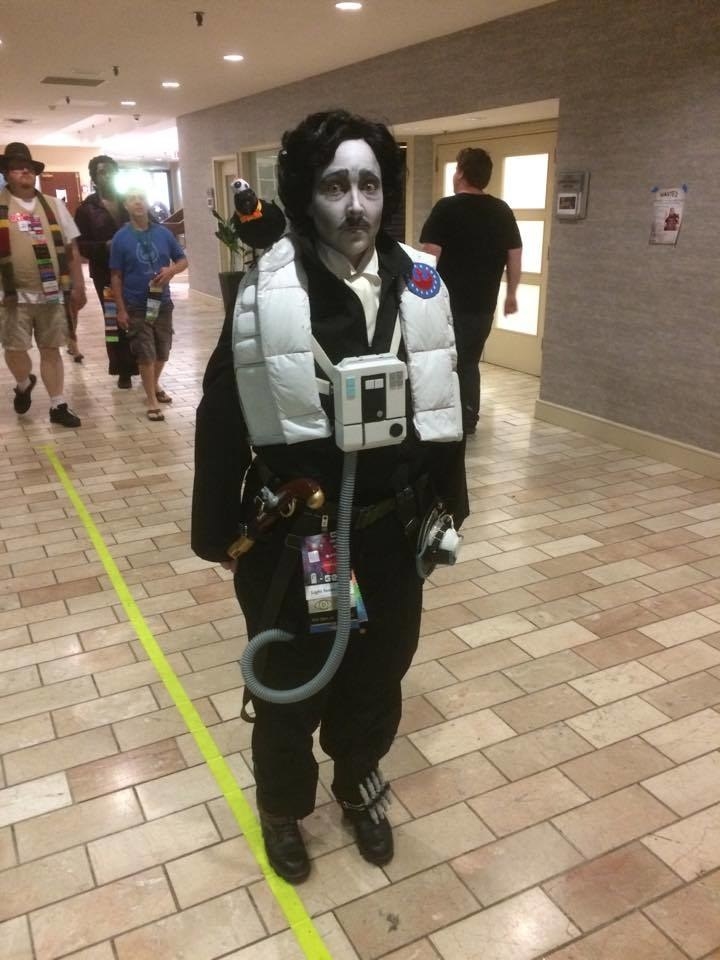 Grimes told BuzzFeed News that she loves puns, and loves incorporating them into her costumes. She has previously dressed as Purple Rey (Prince's Purple Rain, and Star Wars' Rey) and Garth Vader (Garth Algar from Wayne's World, and Darth Vader).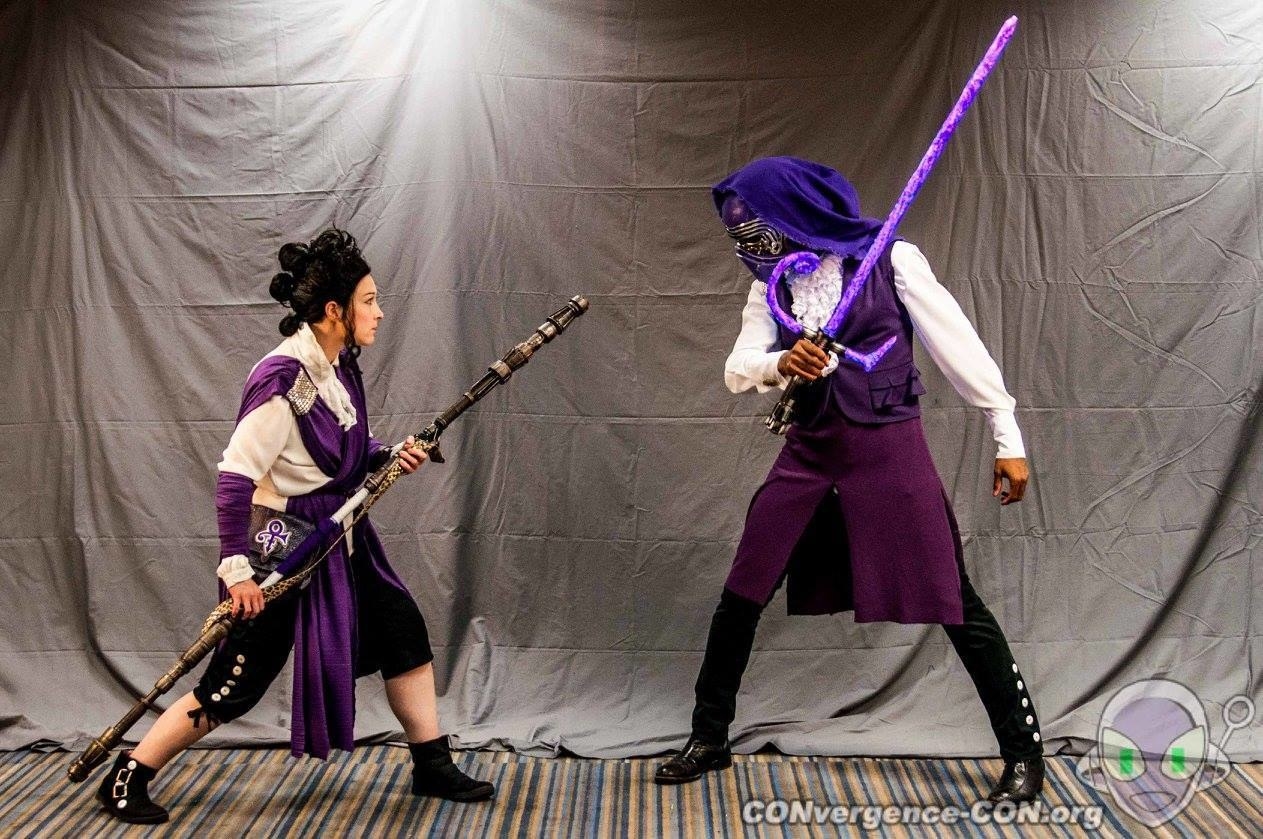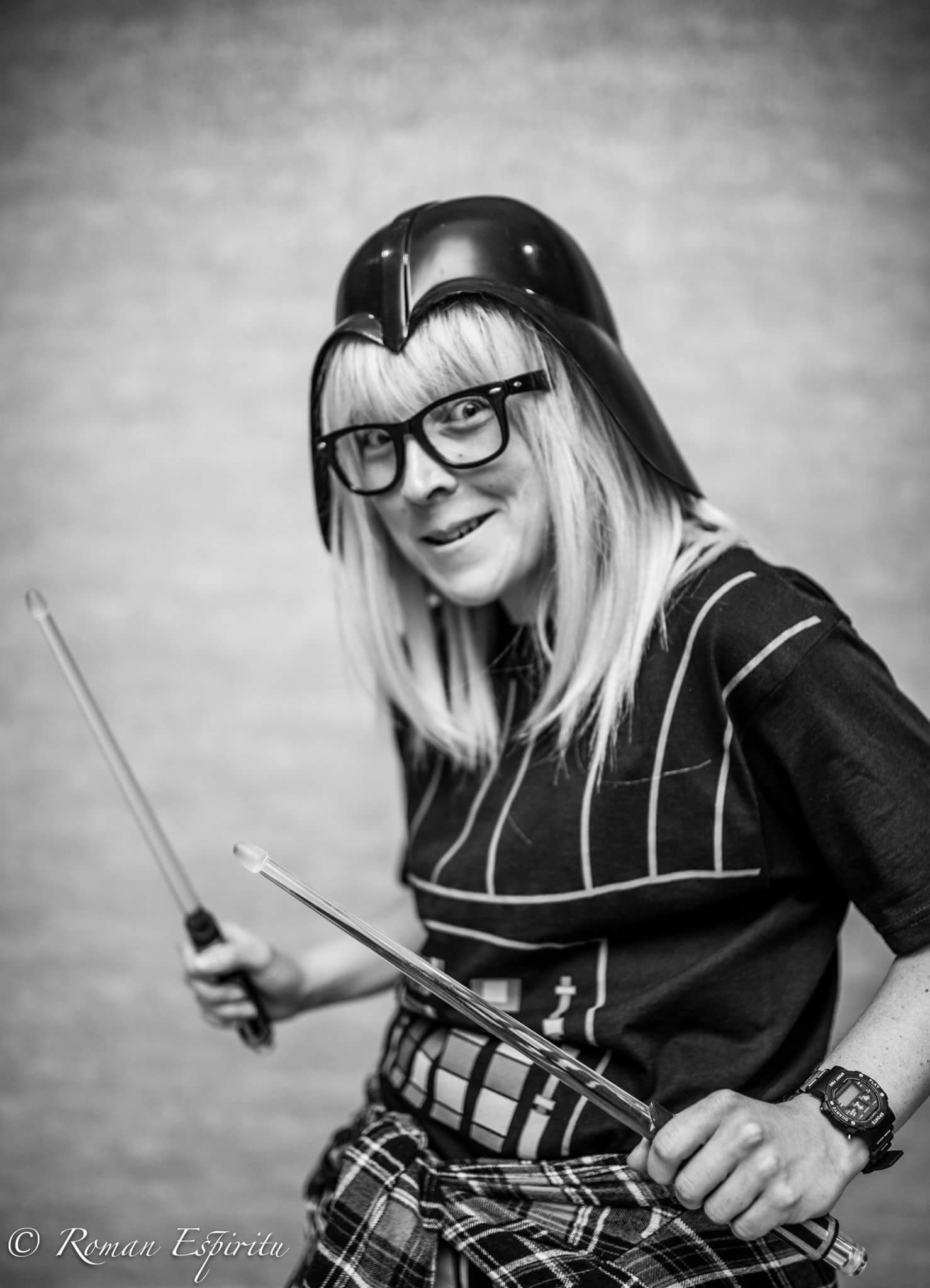 Grimes said that her latest costume was pulled together pretty hastily, and that she did not expect any of the reaction it got.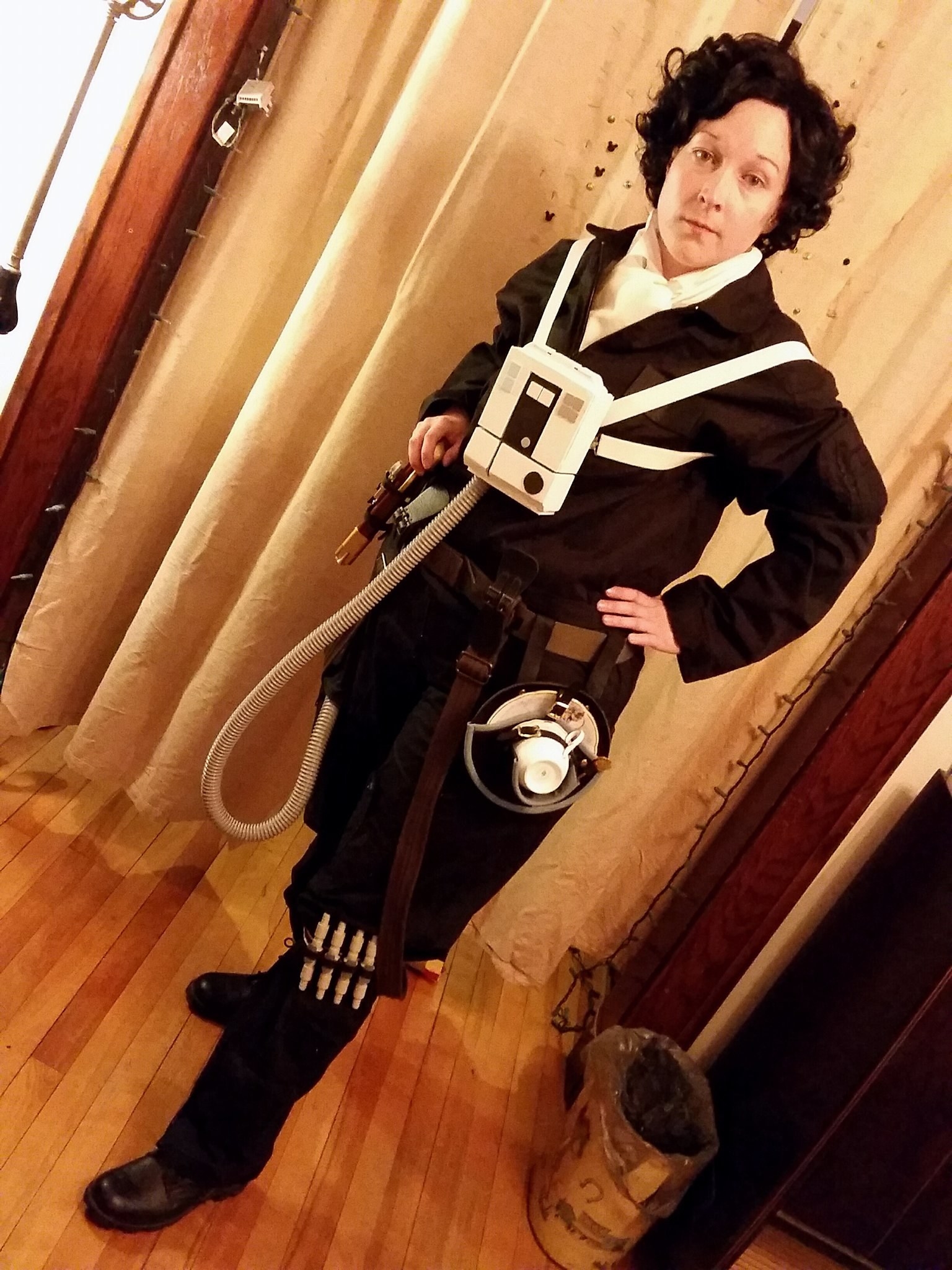 "I studied photos of the Poe Dameron costume to get as many details as possible," she said.
"The base is a black flight suit, vintage military boots, and a black wig. The vest is made from spray-painted military surplus, padded belt spray-painted white and cut in half, and a spray-painted winter puffy vest. I sewed men's webbed belts together and added leather tips and buckles for the harness. It was my first time trying greyscale makeup."
She even included a tiny raven/BB-8 — in homage to Poe's The Raven, and Star Wars, respectively.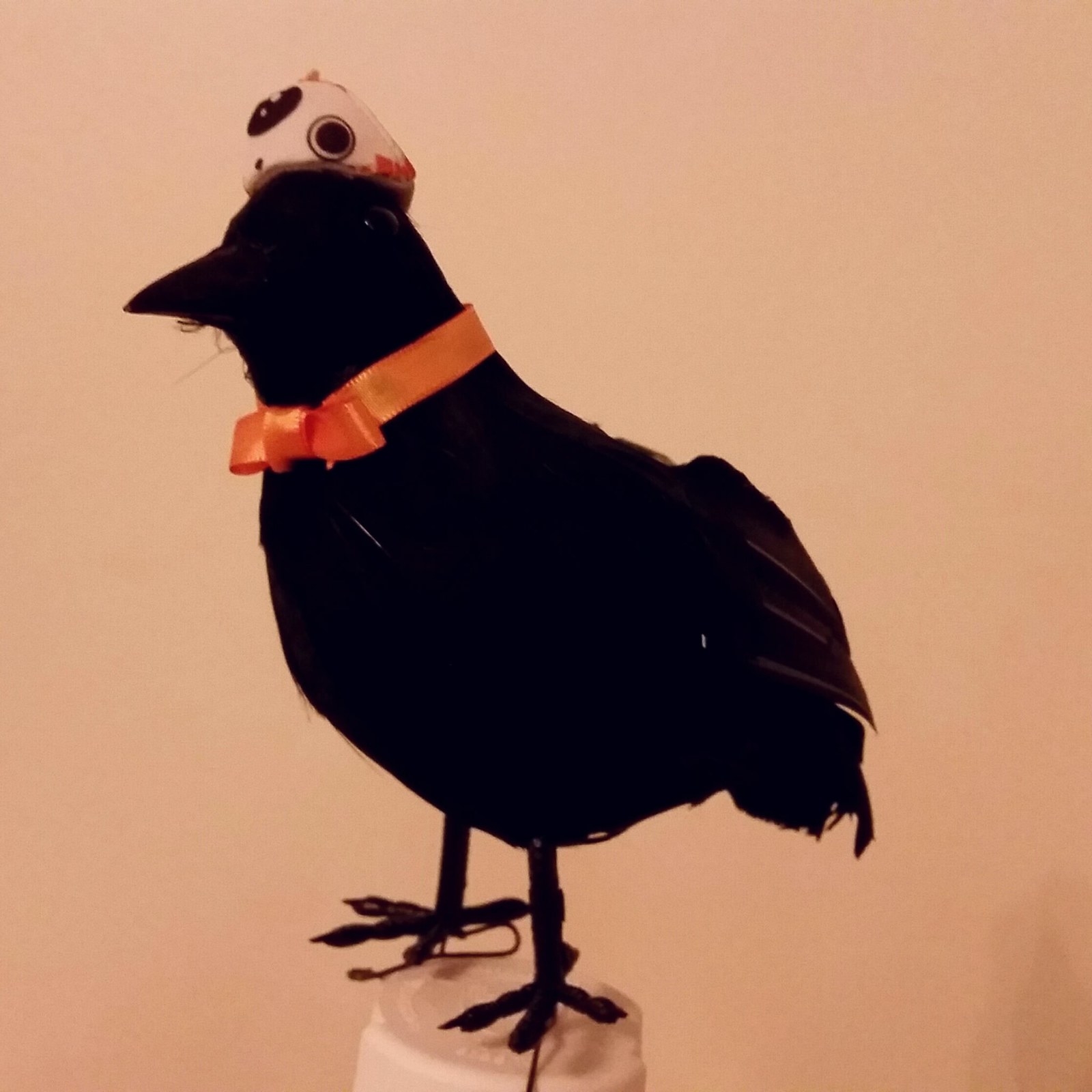 Grimes said she loved the response at the convention and online, and enjoyed people's reaction when it dawned on them what her costume was.
"I was just glad it got a good laugh," she said. "My favorite part is when people look you up and down and you can tell they are trying to figure out what the costume is, then after a beat IT CLICKS! There's a chuckle or a groan or they yell, 'I GET IT NOW!'"
She now hopes the attention her costume received will mean she can push forward with her dream of cosplaying professionally.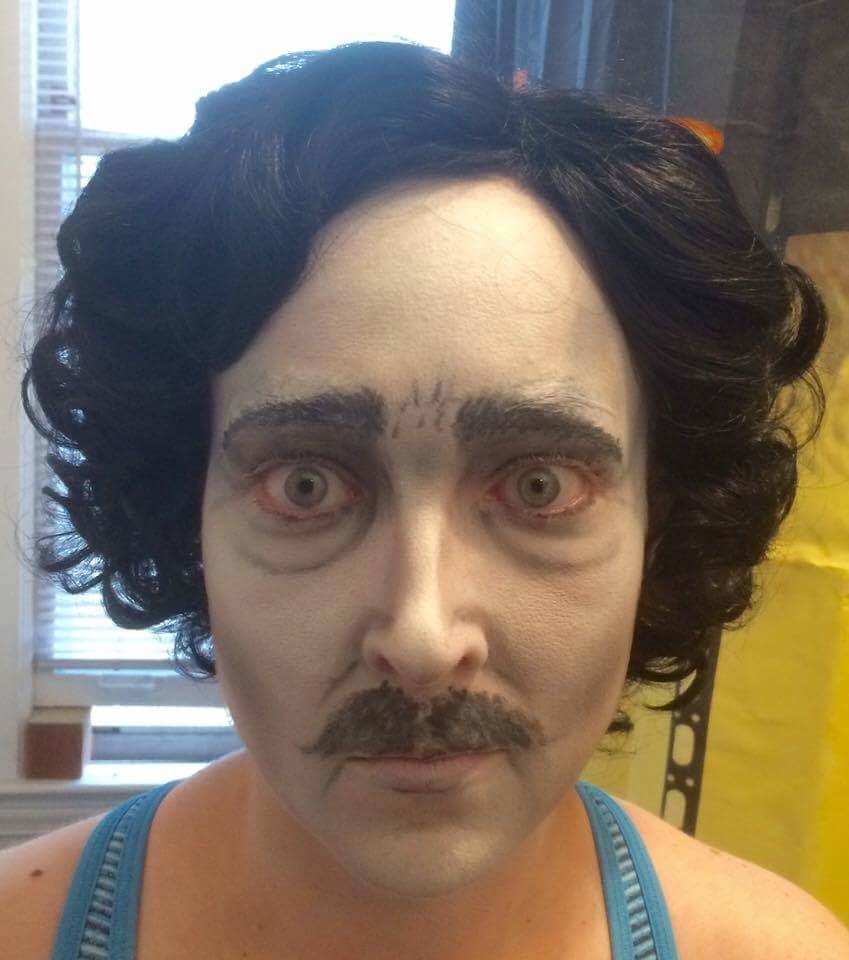 CORRECTION
Edgar Allan Poe's name was misspelled in an earlier version of this post.