On Saturday, an estimated 22,000 people gathered for the biggest women's rally in South Korean history. The march in Hyehwa, Seoul, was held to raise awareness of the country's ongoing problem of spy cam surveillance and apparent sexism in prosecutions.
People holding signs with memorable slogans such as "my life is not your porn" flooded the area. They chanted, and some women even shaved their heads in protest.
Spy cams, cameras used to film explicit images of women known as "molka," have been a problem in South Korea for years.
A blog from 2015 details an incident in which footage from a camera placed in a women's shower room at a water park was released online.
Perpetrators usually either record footage secretly on their phones or on cameras installed in bathrooms, changing rooms, or other private spaces. Preinstalled cameras are usually made to blend in with surroundings. Footage from these cameras is usually uploaded to the internet and shared on social media and porn sites. Women have now begun covering their faces when using these spaces for fear of being identified when footage is uploaded online. Pornography is illegal in South Korea, but it hasn't prevented spy cam footage being distributed across Korean and international sites.
According to the Korean National Police Agency, in 2014, there was an average of 18 cases of molka reported to police each day. It is believed the real number of victims is probably much higher. According to the same agency, in 2016, 98% of offenders were male.
Despite the prevalence of the illegal images and videos, Korean police have been criticized by women and activists for failing to effectively prosecute perpetrators.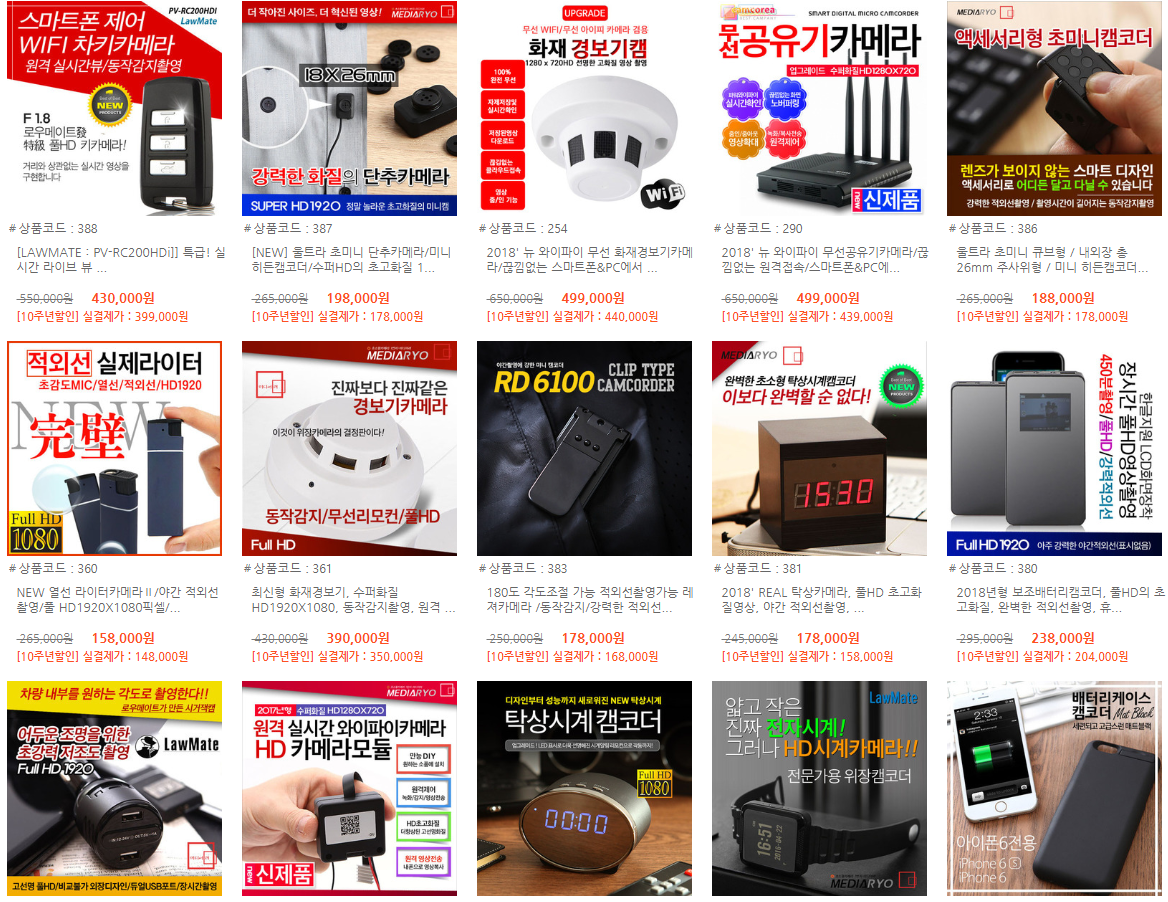 This anger peaked in May when a woman was arrested for secretly photographing a nude male model during a drawing class at Hongik University. The woman was arrested less than a day later after the crime was reported.
The police's quick reaction, the woman's arrest, and the removal of her camera angered women who said the same thorough treatment was not given in cases where the victim was a woman.
The organizers behind this weekend's huge march, an anonymous collective known as Courage to Be Uncomfortable, said via a statement to the press that the treatment of the Hongik University victim exposed issues faced by women victims of molka.
"How the public reacts to female and male victims is widely different. While a crime against a male victim receives critical attention, a female victim's video is regarded as another porn," they wrote in a statement. According to the group, while words related to the Hongik University video appeared at the top of public search engines, words related to a similar video but of women students appeared at the top of porn site searches.
The protest gained support from international groups too.
Yet despite the huge turnout at the protest, and international attention, most participants covered their faces, or asked for them to be obscured from photos, in fear they'd be identified online and shamed.