Tyra Hunt is a 17-year-old high school senior from Kentwood, Michigan.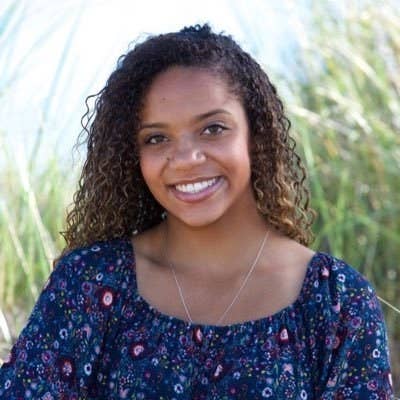 Hunt recently returned to school and had to sit for her school ID photo. Hunt told BuzzFeed News that her school allows students to get creative with their photos, so she came up with an amazing idea.
Hunt said that she didn't want to have her picture taken in the kindergarten photo, so she had to be coaxed into smiling by her mother. Since then, the photo has sat in her living room because her parents find it so funny.
Hunt bought a hoodie that matched her old one, and ironed on a USA logo to achieve the hilariously accurate picture.
Since posting the tweet on Tuesday, Hunt's amazing throwback has been shared nearly 20,000 times.

The tweet fits in with a trend this week of high school seniors sharing pictures from their first day of kindergarten vs. the first day of their senior year.
In response to the huge reaction to her tweet, Hunt said she never expected the joke between her family to go so big.
"My friends and I think it's crazy. We had no idea it would blow up," she said. "I'm still shocked myself. "