Kiana Khansmith is a 19-year-old from Hawaii. She's currently living in Oakland, California, studying animation.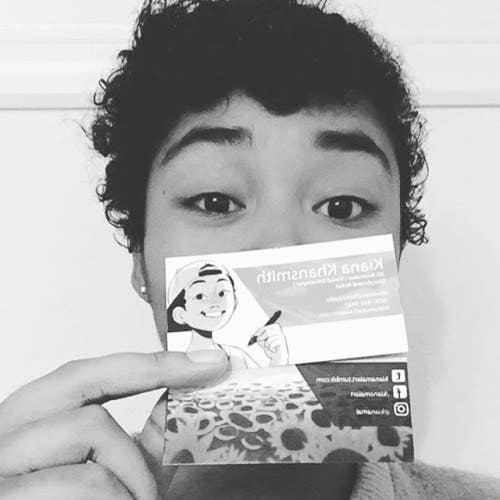 Recently, for a class on race and comics, Khansmith decided to create a comic about multiracial identity. She titled it Puppitty.
Puppitty examines the recent history of multiracial identity.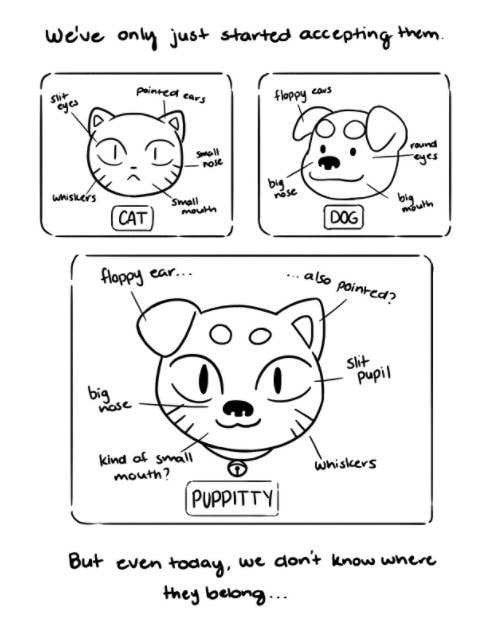 It explores the challenges multiracial people may face, such as other people's perceptions of them...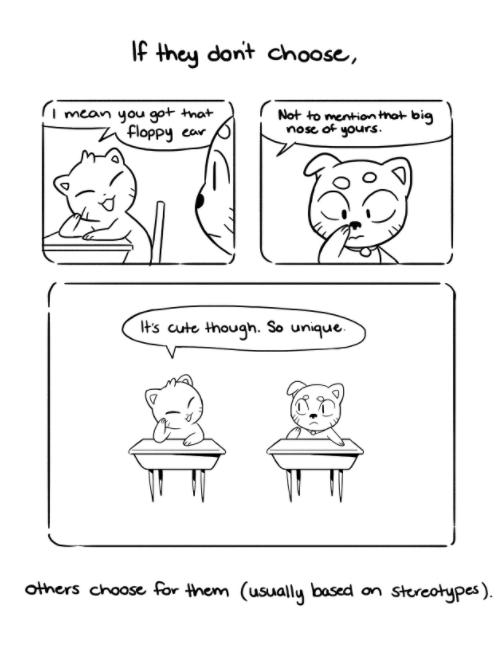 ...and difficulty in identifying with a range of cultural backgrounds and experiences.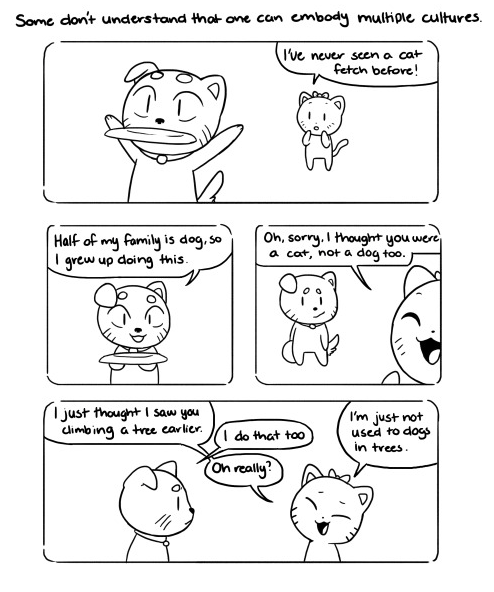 Khansmith, who is of Jamaican and Japanese heritage, told BuzzFeed News that she drew on her and her friends' own experiences when creating the comic.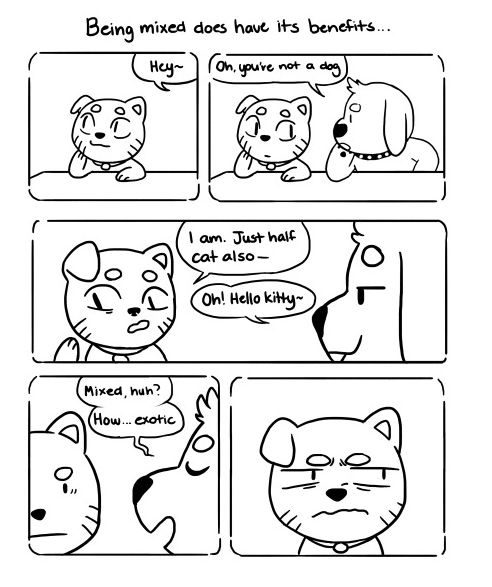 "I used animals because I wanted all multiracial people to be able to relate," she said. "The mixed-race experience is unique for everyone."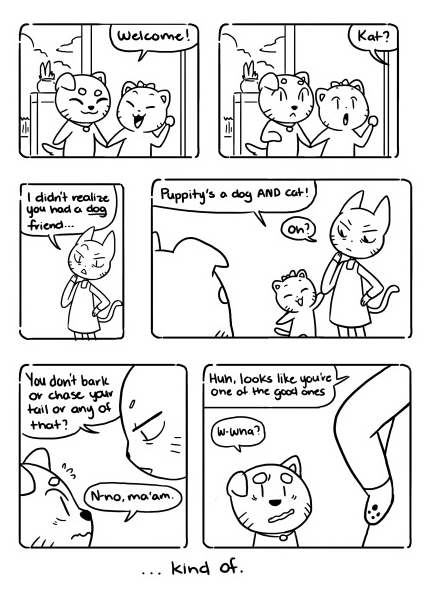 "My experience as a Japanese/Jamaican is very different than of someone who is Caucasian/Mexican," she said. "I felt like there would be a lot of implications that would come up by putting specific races to the characters and I didn't want that disconnect to happen."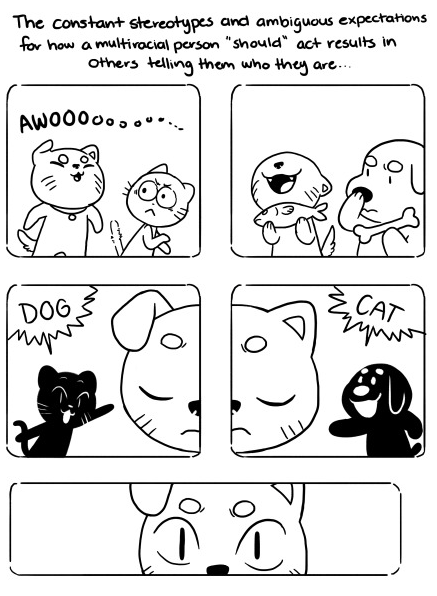 "I also had the intention of making it cute, simple, and enjoyable for younger audiences!"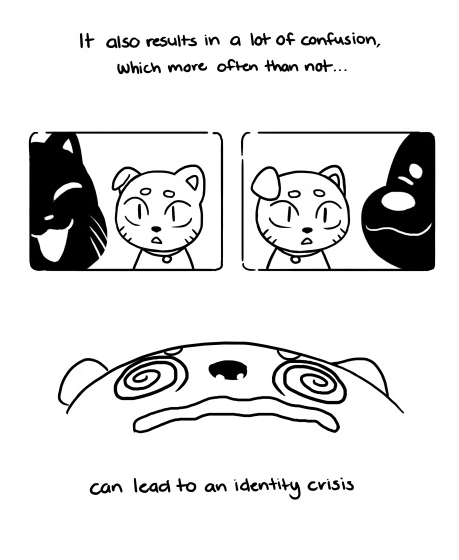 Khansmith posted the comic to Tumblr on Monday, and since then it has received thousands of shares, with many people saying how much they love Puppitty.
Khansmith said she has loved the positive response to her work and is happy that it provoked a reaction.
"I just love the discussion that's happening and that people are finding that they're not alone in this experience like they previously thought," she said.