This College Student Is Now Being Called A "Cafeteria Goddess" After Becoming An Online Sensation
Serving food with a side order of thirst.
A student and cafeteria worker at Yangzhou University has found online fame after being dubbed a "cafeteria goddess".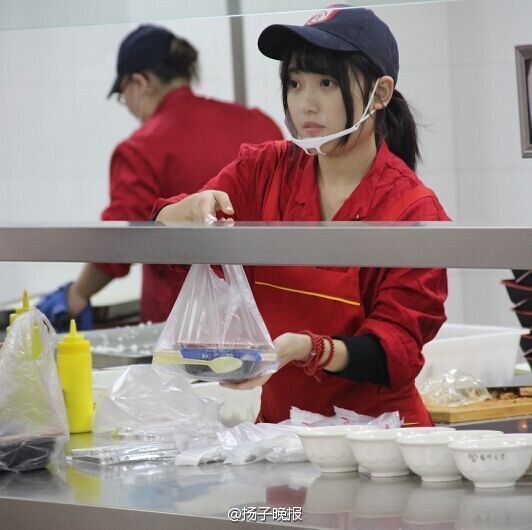 Li, as she's referred to local media site Sina, started her work-study placement a week ago. Since then visitors to the canteen have rocketed.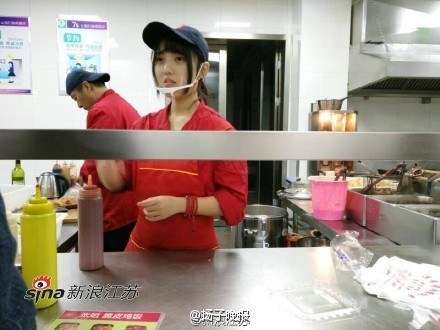 Commenters on Weibo have praised the student's beauty.

Both beautiful and industrious and thrifty! You go!
Pretty good, I want to marry her.
Li told Sina she was surprised at the attention, saying, "I just hope that I can do a good job at work, I don't want to be a bother."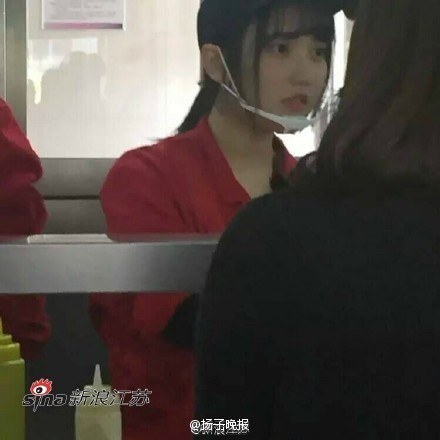 "I was just doing a part-time job and did not expect to viral on Weibo," she said. "It's quite a shock."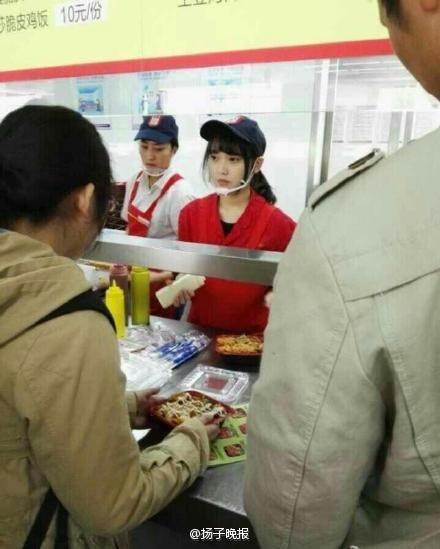 Li isn't the first food "goddess" to go viral on Weibo. She joins Taiwan's Pork Princess and McDonald's Goddess, who both gained fame by serving food and having their photograph put online.