A group of students from Joshua High School in Texas are being praised for their kindness after buying their teacher two kittens when they found out her cat had died.
One of the students, Rachel Hanhart, told BuzzFeed News that the idea began when their teacher, Tonya Andrews, broke down in front of a class of her students and told them that her 16-year-old cat had died the day before.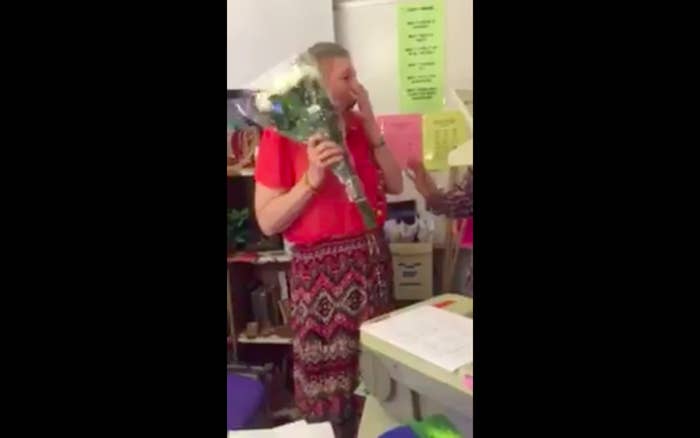 Hanhart and her friends decided to try to cheer up the math teacher. They first considered buying her flowers and cake, then had a better idea.
Hanhart's mother searched the internet for local kittens in need of a new home. The next day, the students went into class ready to surprise Andrews with her new pets. The video of the reveal has been retweeted 66,000 times.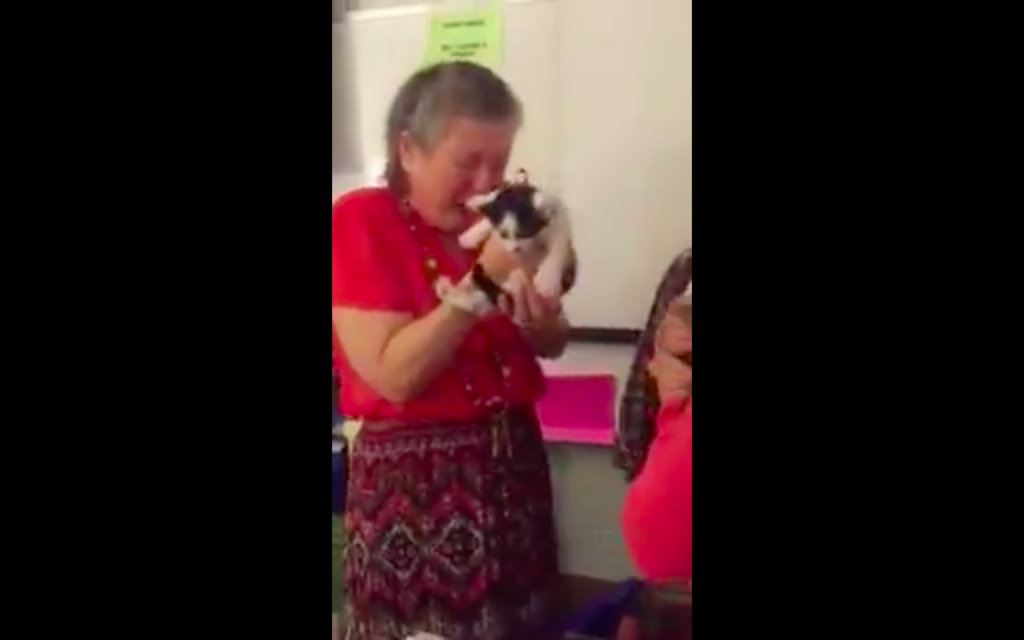 Hanhart says that the girls used their own money to get the cats and that Andrews cries every time she watches the video.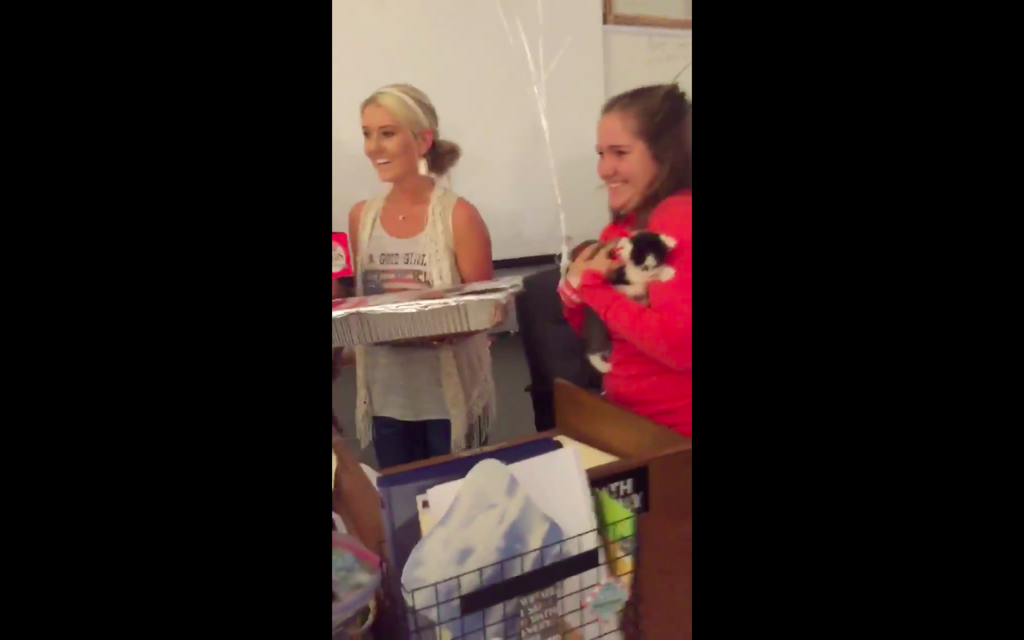 Hanhart also took to Twitter to assure those criticizing the girls' actions, explaining that Andrews was planning to go to a shelter that weekend and get two new kittens anyway.
BuzzFeed News has contacted Joshua High School for comment.