Remember the story of Amur, the tiger from Primorsky Safari Park in Russia, who refused to eat his friend Timur the goat?
Well, unfortunately for all of us who 'shipped this unlikely pair, it has now emerged that the story was probably fabricated to create a viral hit.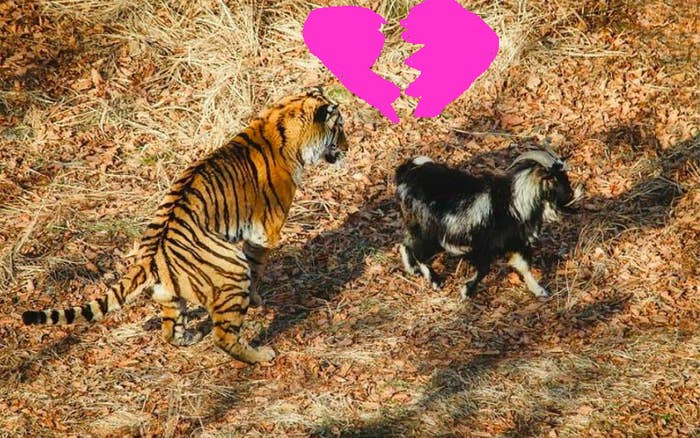 Evgeniya Patanovskaya, the former press secretary for Primorskiy safari park, the park that homed the two animals, told MediaLeaks that the pair were never friends - simply Amur was just kept well-fed around Timur.
Amur [the tiger] didn't eat Timur [the goat] because he was full. When he didn't eat him, I asked employees of the park feed Amur more so that he won't eat Timur in the future. That's basically what we did for two months. We decided to call it «friendship» of tiger and goat, but fact is — tiger wasn't hungry and in captivity tigers don't kill to make food stocks for later.

Then the director of the park, Dmitry Mezentsev, started to kind of make this whole «friendship» idea look like it was his idea, not mine. He reacted negatively on me working in the park and I left. After that Amur broke Timur's spine and the goat has to get an operation done on him.
Apparently the story of Timur "bullying" the tiger was used as a cover to explain why he was attacked by the tiger.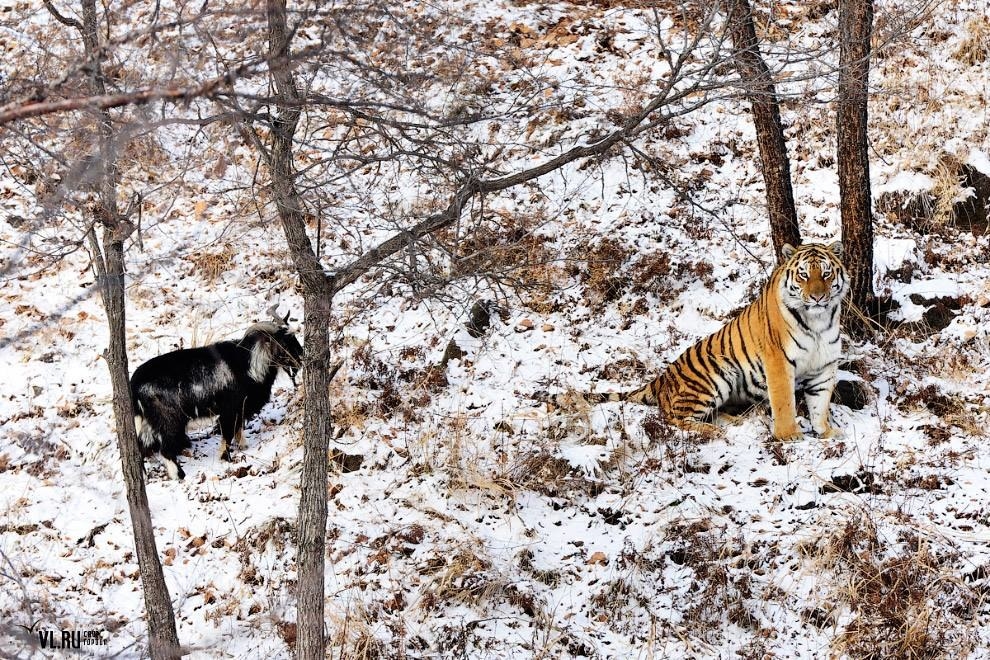 Moral of the story - feelings of love are most probably just feelings of being well-fed.