Tweets from an account named "McDonald's Hong Kong" went viral this weekend.
The tweets seemed to suggest that whoever was behind the account was having some sort of breakdown or personal issues.
Due to the jarring nature of the posts, they quickly gained thousands of retweets.
BuzzFeed News reached out to the account to find out what was going on. It was quickly made clear that the account was not official, and had been created as a parody by a group of teens.
One of the creators of the account, @XXMISOGI identified themselves as an 18-year-old from London called Zain. Zain told BuzzFeed News that McDonald's Hong Kong was not the first parody account that he and a group of friends had created — in 2015, he set up Apple Zimbabwe.
After this account was removed, the group set up @Mc_DonaldsHK in 2016. He apparently tweeted a couple of times, then kind of forgot about the account until recently. When Zain logged back on, he saw the account had been mistaken for an official page by McDonald's .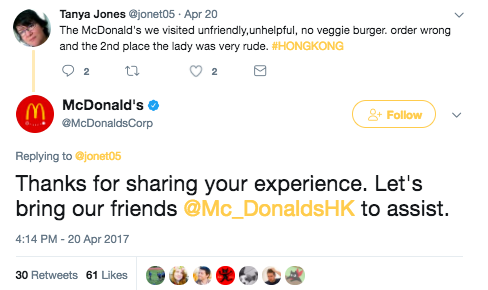 "At this point, we realized that with this mistake they had put us in more power than they wanted to," Zain said.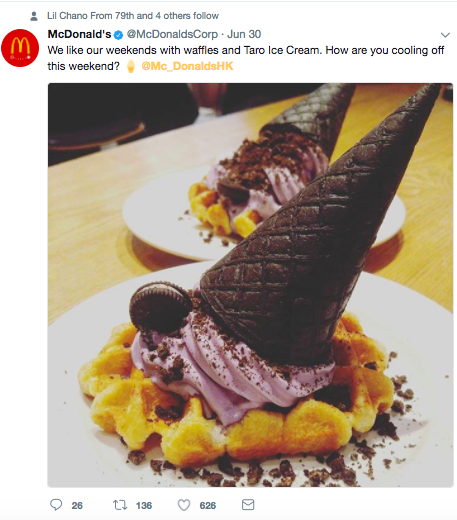 S he said he restarted the account, quote tweeting tweets about McDonald's and writing their own. Again, Filthy Frank helped by retweeting them.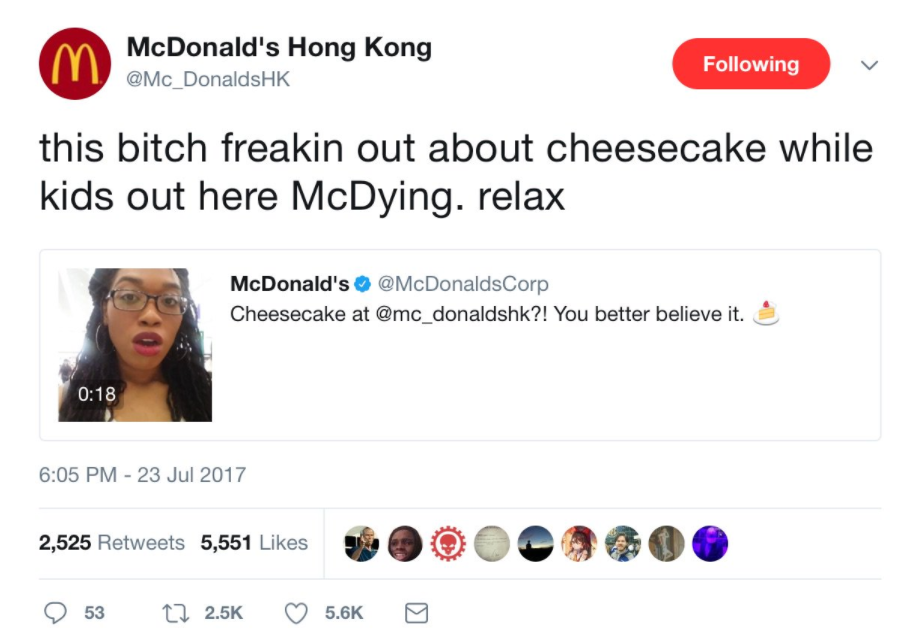 Later tweets were brainstormed between a group of accounts. The tweets provoked people to DM the fake account and ask if they were okay, which Zain says was, "honestly amazing."
After the attention, when Zain tried to log back into the account, he found it had been reported and were forced to change the @.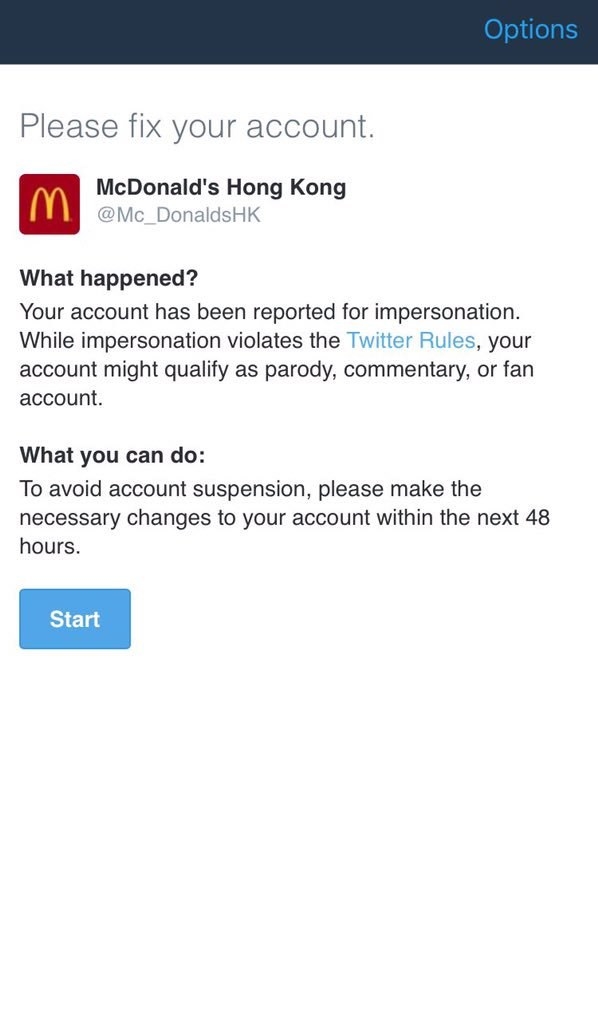 Despite changing it to @NotMcDonaldsHK, the account has been suspended. The current McDonald's Hong Kong account has nothing to do with them.
Despite all this, Zain said that he had no real intention of carrying on the parody account after it got a large amount of attention.
"The peak of its time is done and the whole thing is probably gonna get unfunny and annoying to me soon," Zaine said.
BuzzFeed News has reached out to McDonald's for comment on the situation.