This Facebook Status Got A Standing Rock Protester Briefly Suspended
"In case you haven't realized it's WAR," read the Facebook status.
A prominent DAPL activist has told BuzzFeed News that his Facebook account was suspended after he urged people to "go to battle with the forces [President Donald] Trump represents."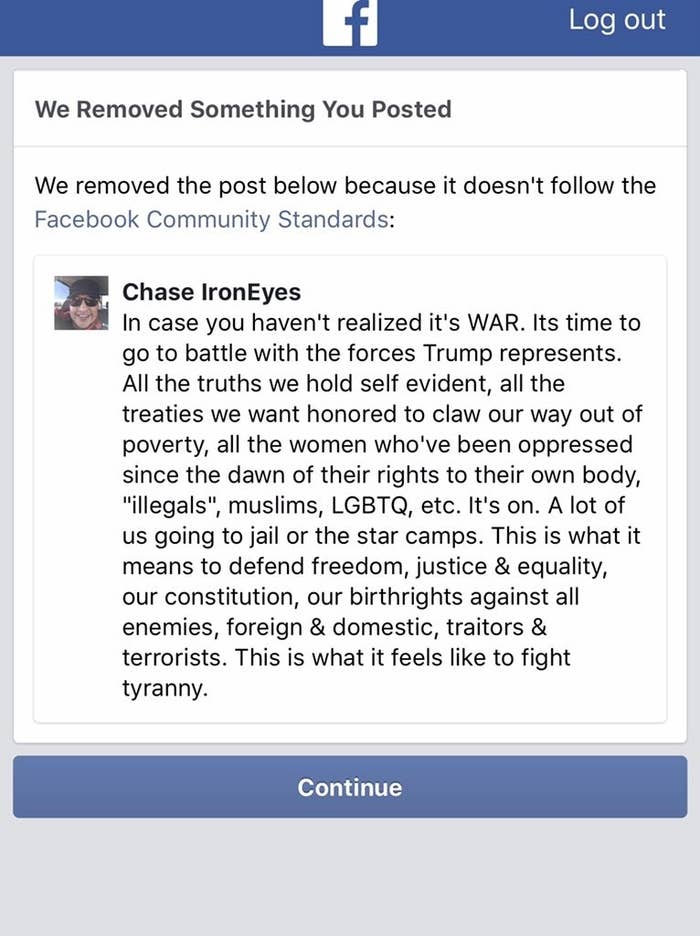 Chase Iron Eyes is an attorney and native American activist who has been heavily involved in campaigning against the Dakota Access Pipeline.
Iron Eyes posted the status to his Facebook page on Tuesday evening, but when he woke up on Wednesday, he says the post had been taken down and he was unable to access his Facebook account.
Screen shots from Iron Eyes' Facebook have been shared on Twitter by users who felt Facebook's reaction to the post was unjust.
Iron Eyes told BuzzFeed News that his account has been suspended multiple times, but in this instance he could not understand which of the website's "community standards" he violated.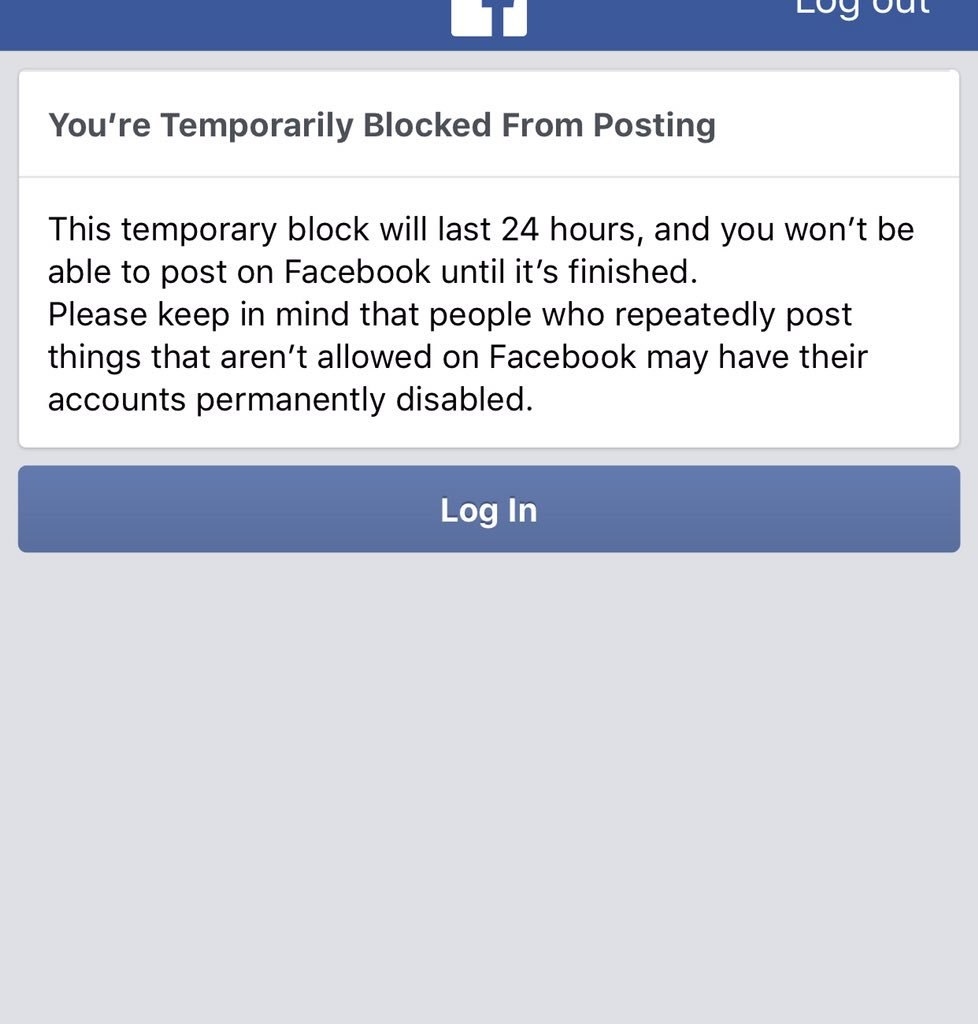 "I and my family have had issues with Facebook before – I've been suspended for posting nudity, for my surname being two words," he said.
"But in all these instances I've understood how this goes against Facebook's rules. This status, it used figurative terms, it doesn't call for violence."
BuzzFeed News reached Facebook for comment on the decision to remove the post. Facebook has since restored the post.