CityNews Reporter Shauna Hunt was covering Toronto FC's game on Sunday, when a fan decided to shout the crude phrase into her mic.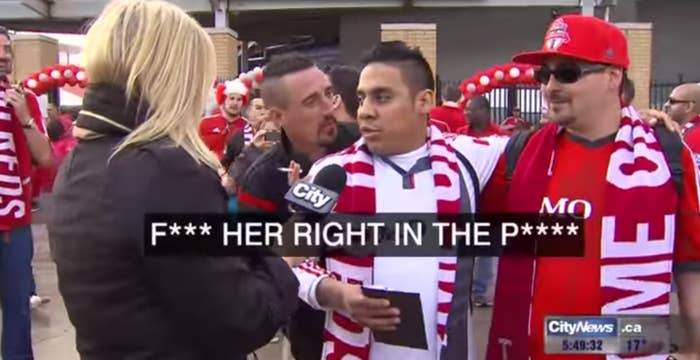 She paused her broadcast to confront the men about their behavior, asking them "you would humiliate me on live television?"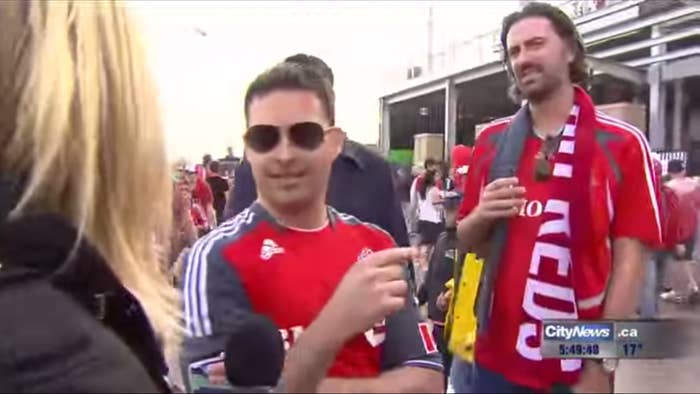 However the men defend their actions "I don't care, it is f#$king hilarious."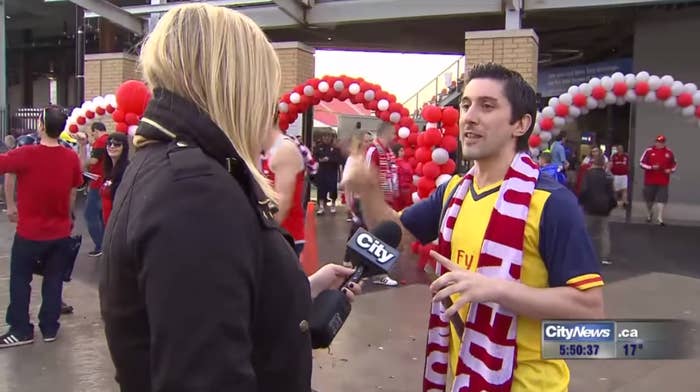 Hunt shared video of the incident on Twitter and thanked followers for their support.
Even the local police department have got involved.
MLS has released a statement saying it is thankful for the fans who stand up "against such sexist behaviour."
680 News Toronto is reporting that one of the men seen harassing Shauna Hunt in the video has been fired from his job.