On Tuesday, photographer Claire Rothstein posted a photo of Rachel McAdams from a cover shoot for Girls. Girls. Girls. magazine.
In the photo, McAdams uses a double breast pump. In the caption, Rothstein explains the story behind the photo.
"A million reasons why I wanted to post this picture," she said. "Obviously #rachelmcadams looks incredible and was quite literally the dream to work with but also this shoot was about 6 months post her giving birth to her son, so between shots, she was expressing/pumping as still breastfeeding."
She said that she believes it was McAdams' idea to have the photo taken, and that while Rothstein feels that while breastfeeding is "the most natural thing ever" and doesn't need an explanation, if the photo could change one person's perception of breastfeeding, then that would be "amazing."
"Besides she's wearing Versace and @bulgariofficial diamonds and is just fucking major. Big shout out to all the girls."
The picture was an instant hit; people commented on Rothstein and the magazine's post, praising the image.


And the picture itself was shared across the internet.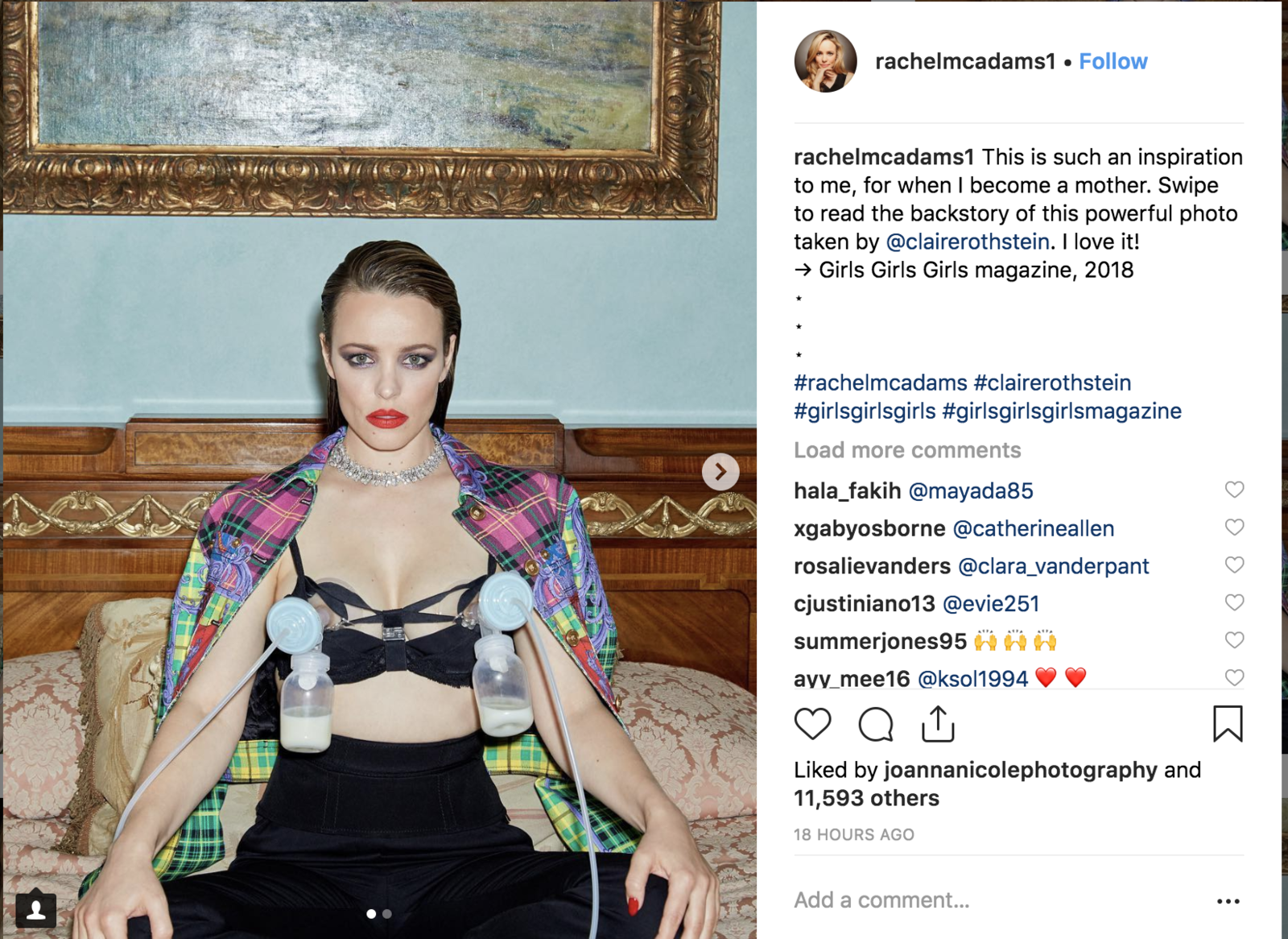 Many people pointed out that breastfeeding is far from glamorous, and that not all women can or choose to do it, but are happy McAdams feels empowered by her choice.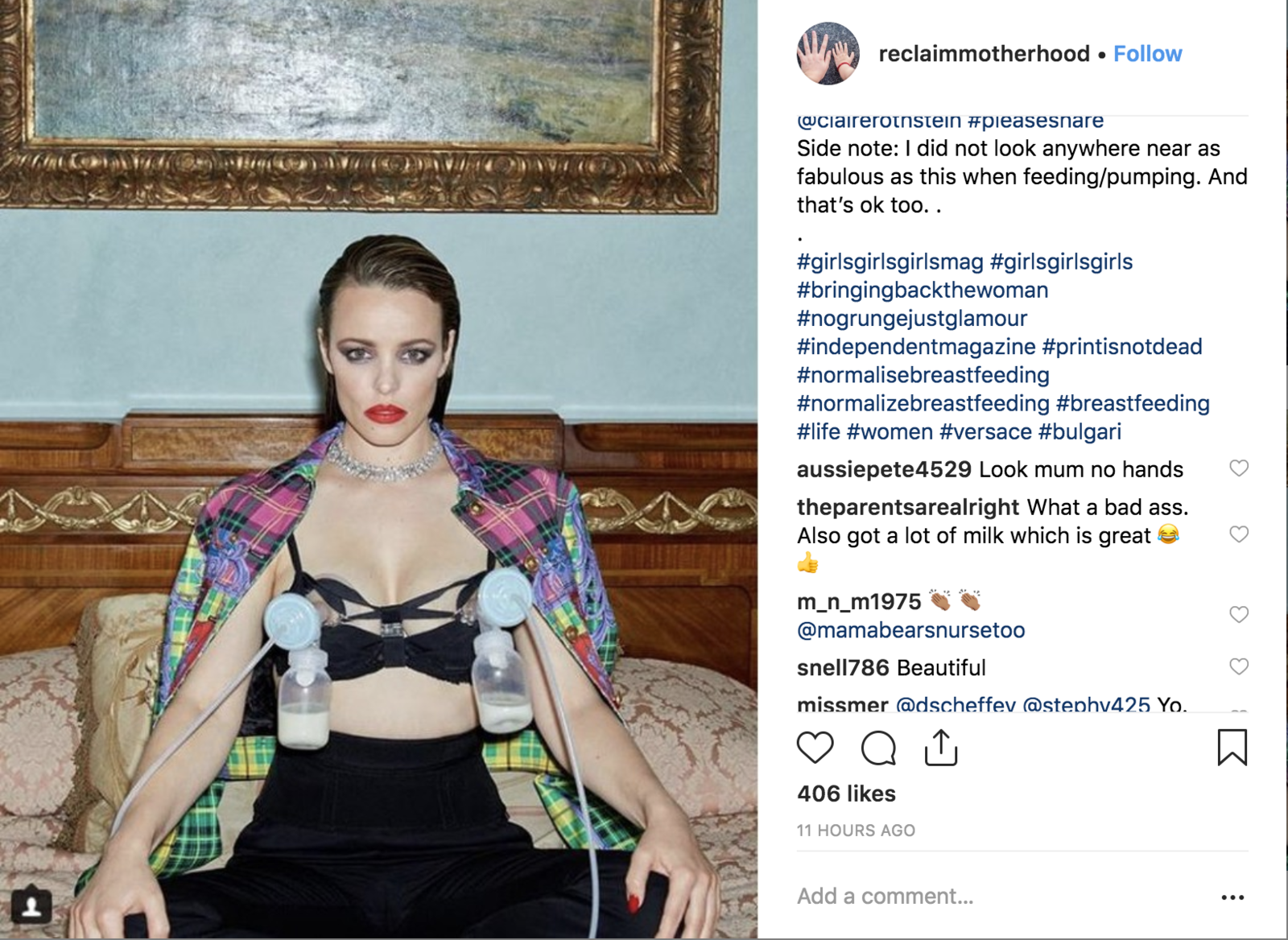 Some posts talked about the difficulties for many mothers to pump at work, like McAdams is doing in the photo.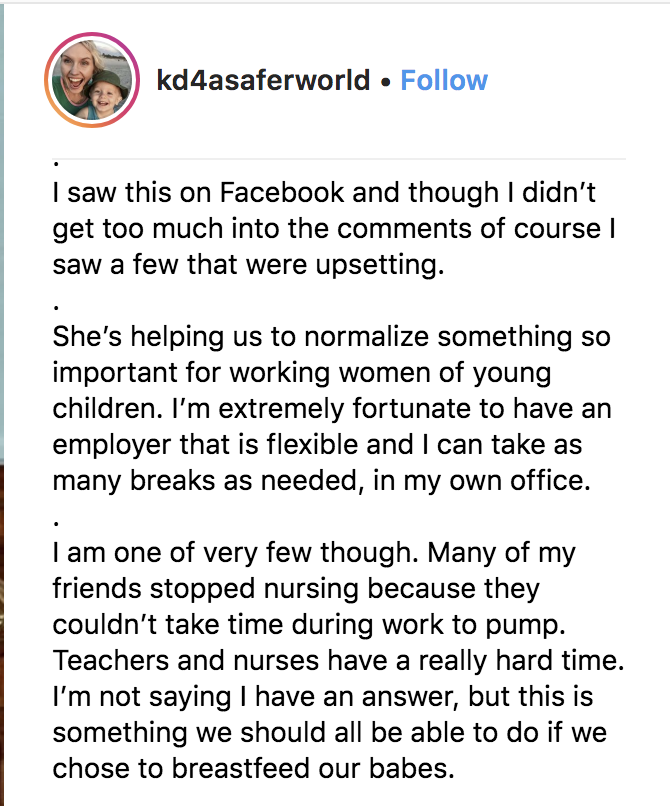 While others simply congratulated McAdams on her milk!

And the rest of the shoot was just as amazing
BuzzFeed News has reached out to Girls. Girls. Girls. magazine and McAdams for comment.