Last week, Jay Margolis, a 34-year-old entrepreneur from Cape Town, South Africa, shared this story about a man he encountered while he was in by Bantry Bay, Cape Town, recently.
The post reads:
So this afternoon I was in Bantry Bay waiting for a client to arrive and I see this chap putting two big bags into the rubbish bin. 15 minutes later, he arrives with another two big bags of rubbish and put them in the bin...

When I come back, 45 minutes later, I see him filling another two big packets and wait for him to have a chat. Turns out, "he's embarrassed about the pollution, and wants the beaches looking good for the tourists, and for the sea" - Quoted.

He hasn't been asked to do this, and doesn't have a job. He goes on to tell me that he cleans the beaches every day, and for no reason other than he wants to "make the place nice", and then with massive pride, pulls out his temp ID, to show me his name. He goes on to tell me that he got this, but still has to collect his Green ID book. Bought him lunch and left feeling so proud of people like this that live in our beautiful country.

What a legend, Siyabulela Dan Magobiyane! City of Cape Town, give this man a job!
Margolis told BuzzFeed News that the man, who he refers to as Dan, is a 28-year-old homeless man who grew up on the Eastern Cape.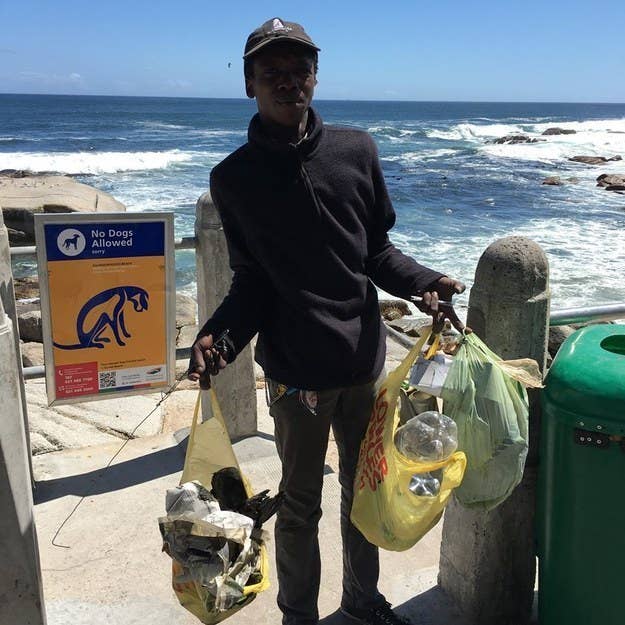 "He moved to Ceres with his family to pick fruit. Its seasonal work, so when that finished, he moved to Cape Town, but ran out of money and found himself homeless," he said. "He's been embarrassed to go home and wants to make something of his life."
According to Margolis, when approached, Dan said that he thought, "the litter was embarrassing and he wanted the beaches clean for the visitors. He said that he loved the sea and wanted the place to look nice."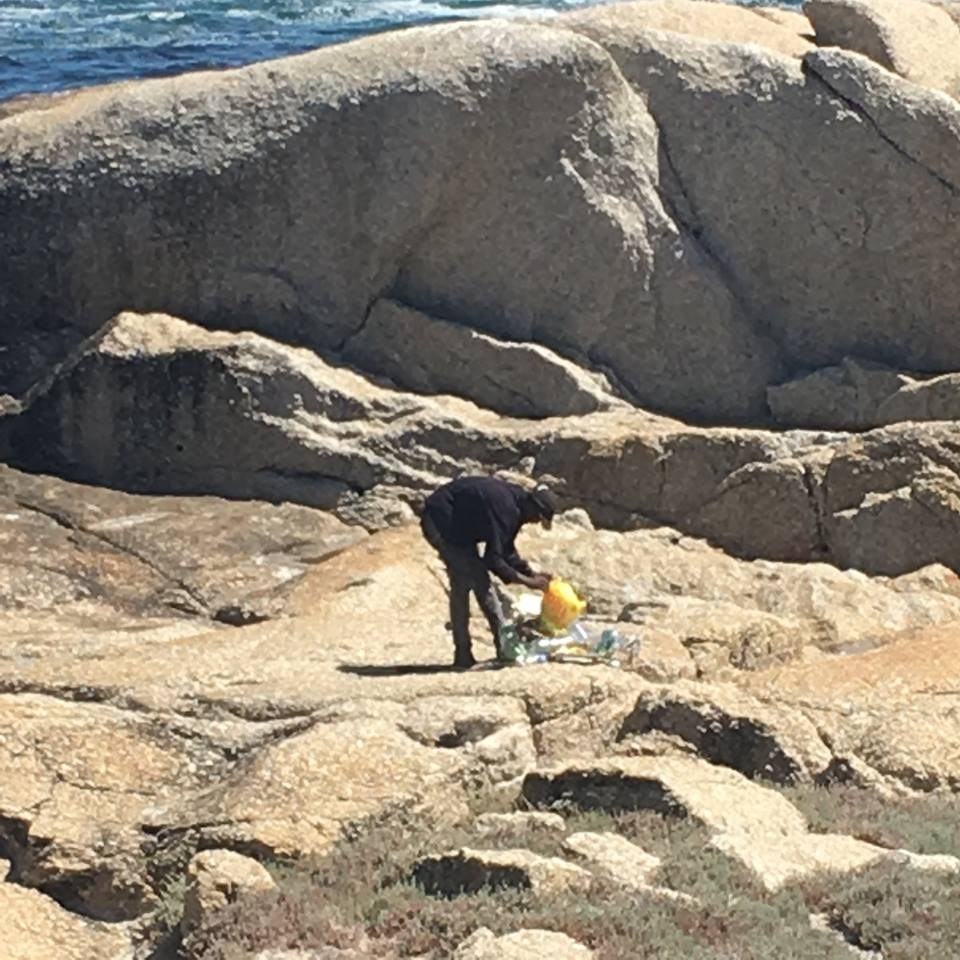 The post has been shared over 37,000 times, and people on Facebook have commented, commending both Margolis and Dan.


Representatives for the City of Cape Town told BuzzFeed News via Twitter that after being alerted to the situation they are " trying to collect all the details to get in touch with him."
Since the post, Dan has apparently been approached by a company that delivers rubbish skips to buildings. He has also been placed into a shelter until he can get back on his feet.