Asia's Next Model — a spin-off of America's Next Top Model that's owned by Tyra Banks — recently announced the contestants for their 4th cycle.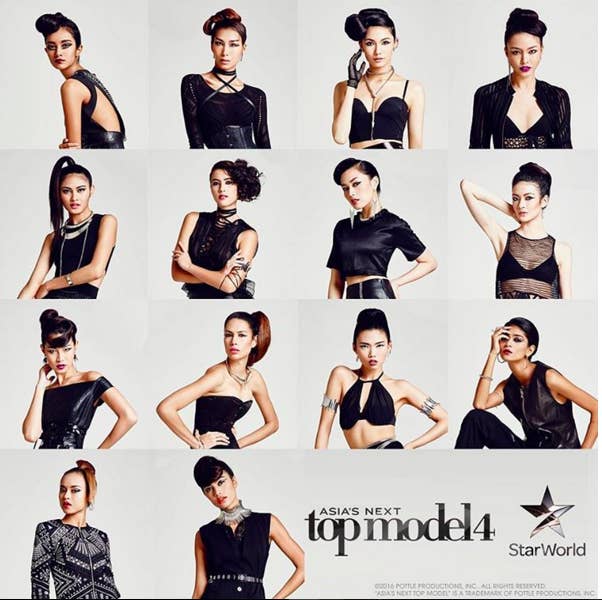 One of the participants is Malay model Nuraini Noor, known as "Tuti". Tuti is the first ethnically Malay model to participate in the series.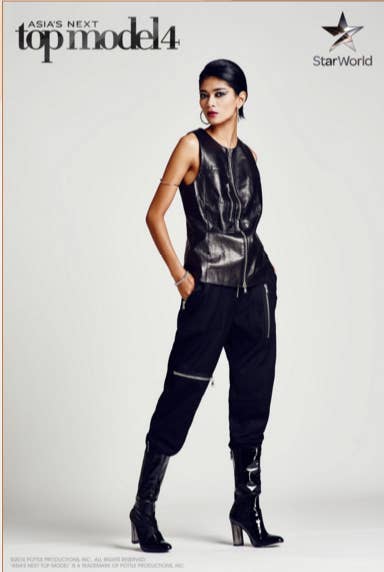 When the news was announced in February, Tutti shared an official photo to her Instagram, saying "I'm proud to say that, 'Malaysia, this one, it's for you.'" The photo received numerous positive comments from her fans.
However, when the news was shared by Malaysian news site, Mynewshub, Tutti was faced with criticism for appearing on the show.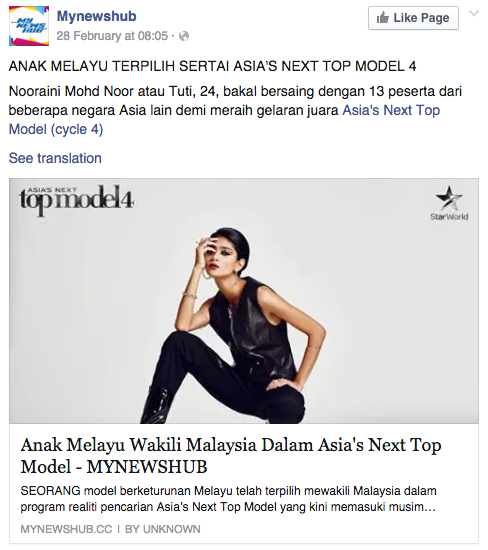 According to commenters, Tutti, a Malay and therefore, Muslim woman, should not be participating in a contest which might involve her exposing her body or working closely with men.




Speaking to the BBC, Tutti said that she respected others' views, but would not let them affect her when competing.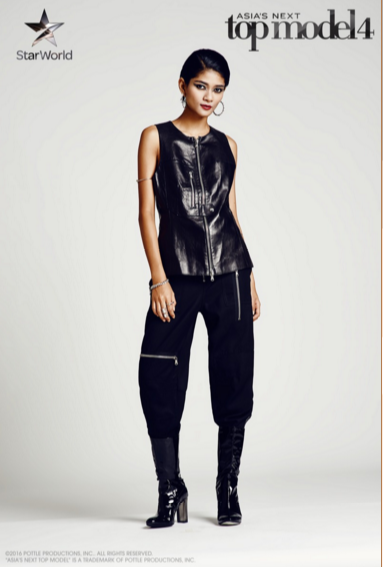 "At the end of the day, the ultimate goal is to produce good photos and to fulfill your brief and that's what I intend to do every time," she said.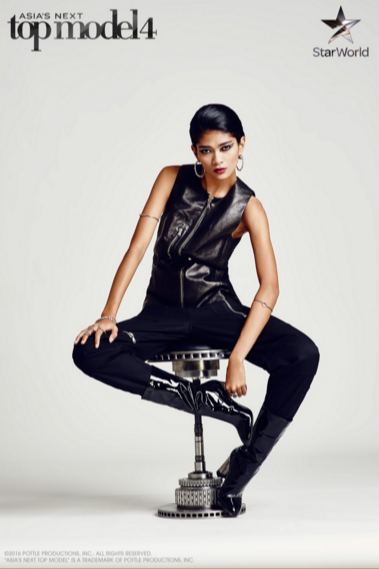 In a possible hit back at her critics, three days ago, Tutti shared a quote by former America's Next Top Model contestant Jade Cole.