A Group Of Men Dressed Up Like ATM Machines To Protest Men's Rights
Because, of course.
The annual Mumbai Marathon was held on Sunday. Participants gathered ready to run and raise money and awareness for their causes.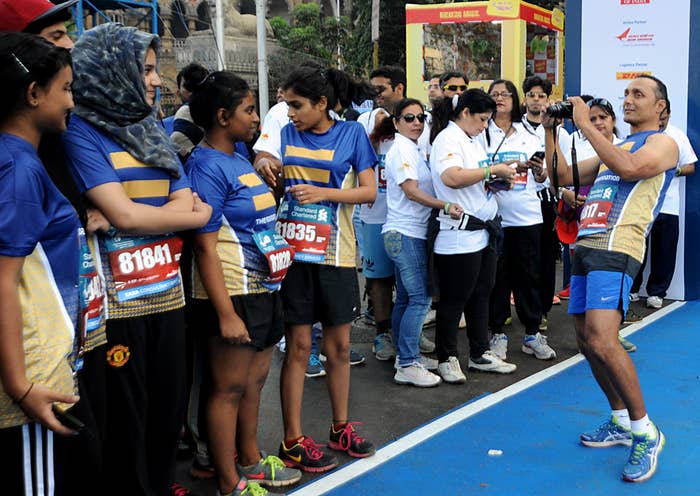 One of the groups participating were the Vaastav Foundation, a men's rights group. Some members of the group chose to run the marathon dressed as an ATM machines.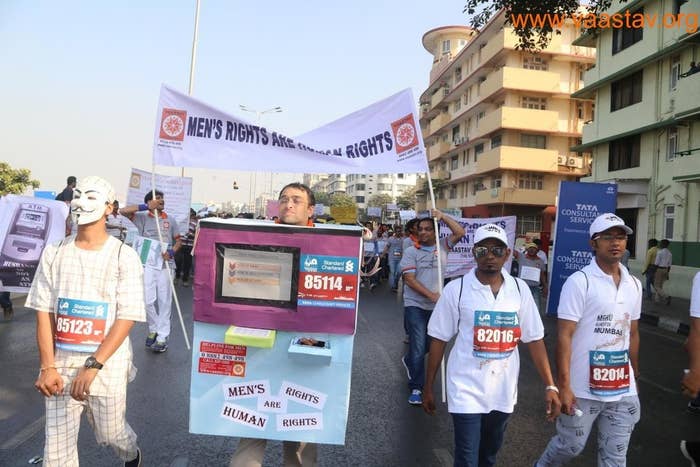 The men were participating in the race to raise awareness for what they feel is the unfair treatment of men by the legal system.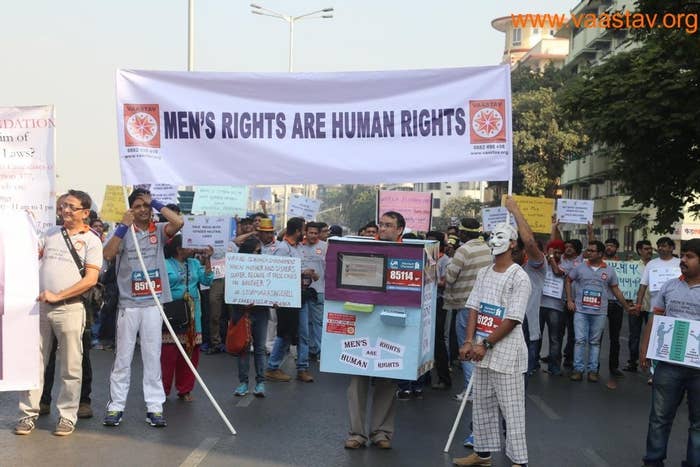 Others among the group dressed as prisoners and carried placards reading "Men's rights are human rights" and "Husband is not an ATM."
Speaking to Quartz, Amit Deshpande, founder of the Vaastav Foundation, said that men are the victims of the patriarchy.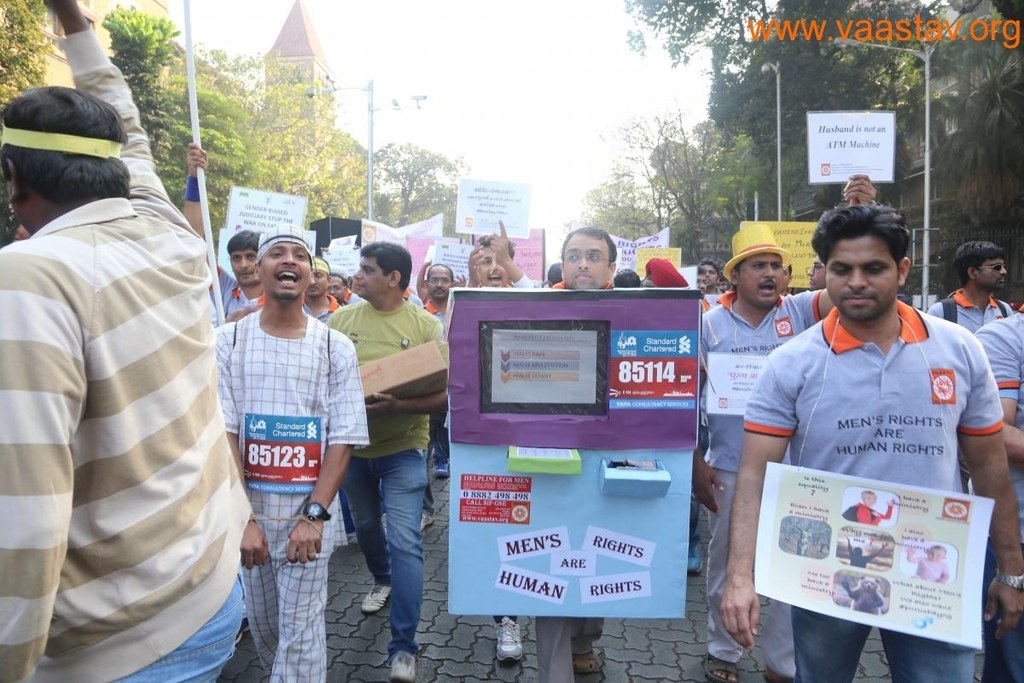 "A man is forced to be an ATM for his family and if he fails to protect his wife or provide for her, he is immediately accused of mistreating her," he said.