So far he's only posted a hello message to the website, which has been liked over 700,000 times.

A lot of people also commented on the post. Some are just excited he's joined.
But a lot of people chose to use DiCaprio's greeting as a chance to send him memes.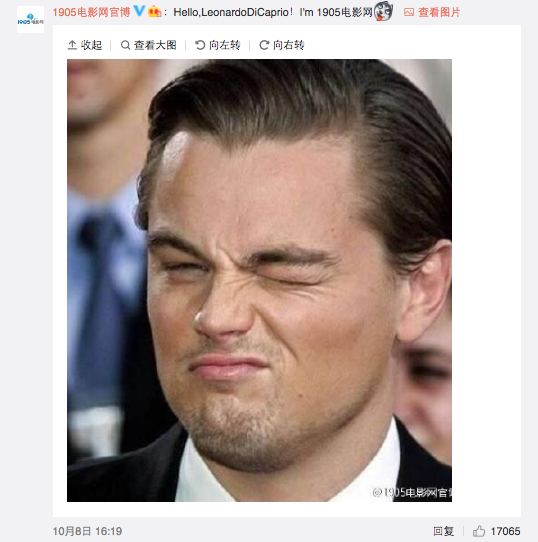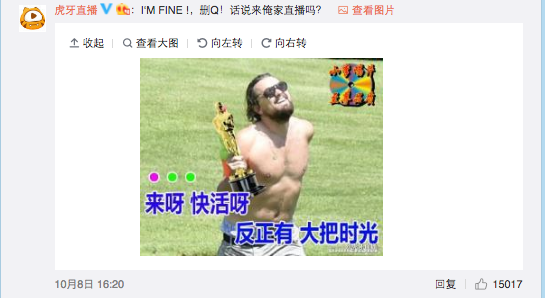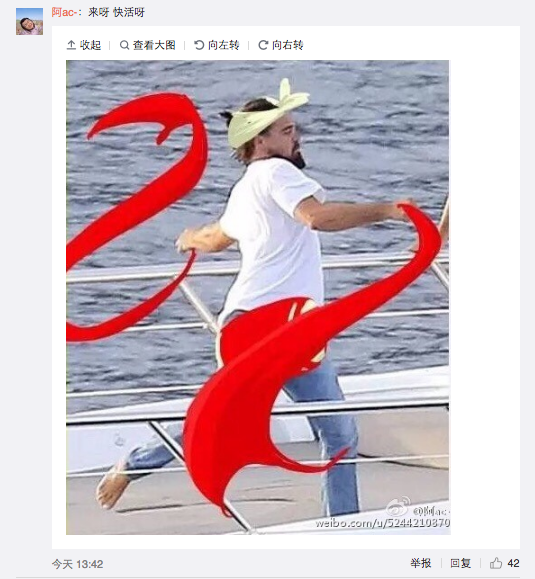 Mainly, his own memes.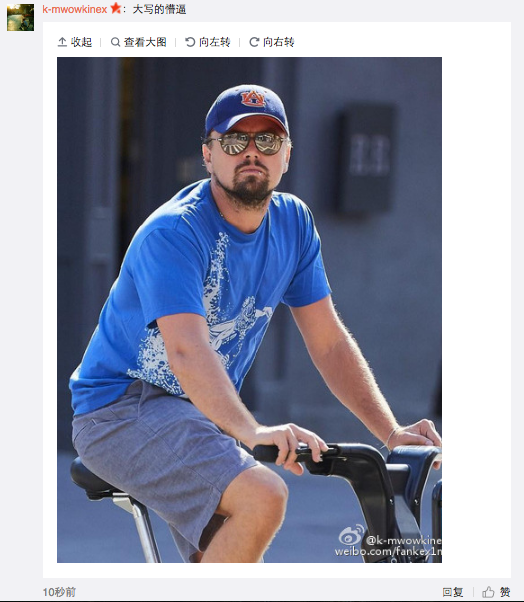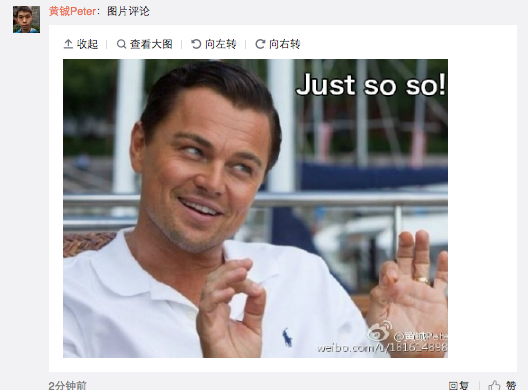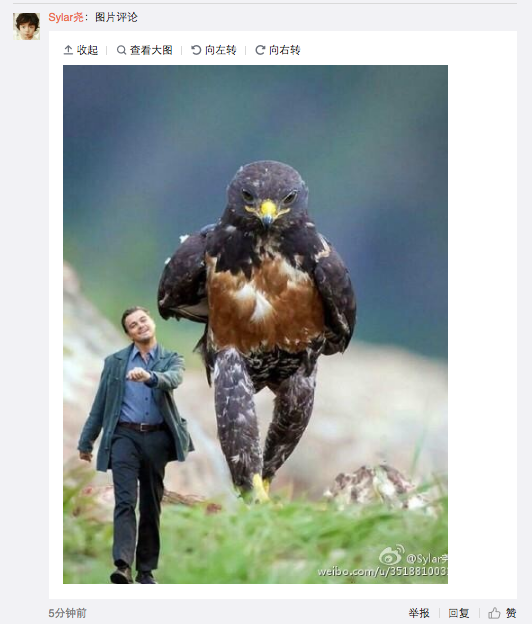 And there are a lot of Leonardo DiCaprio memes.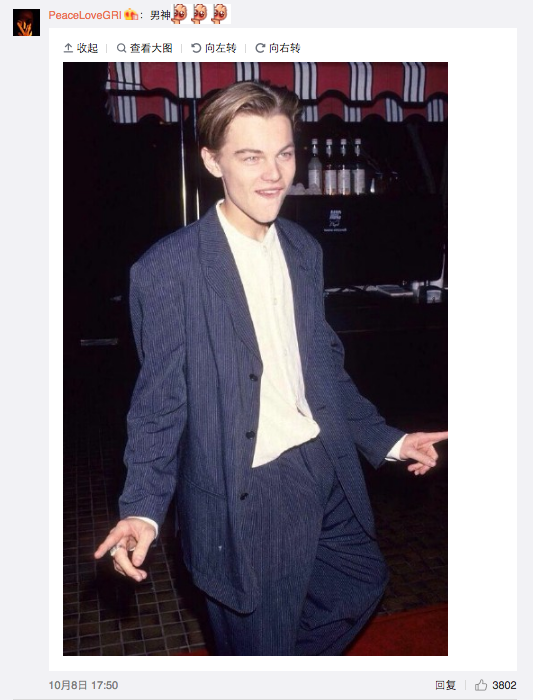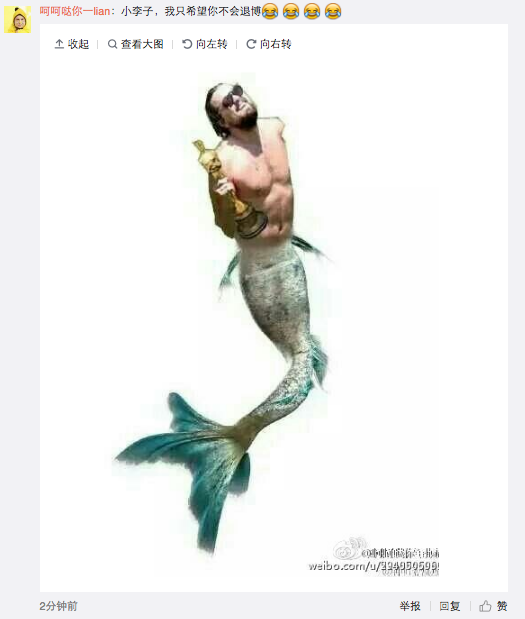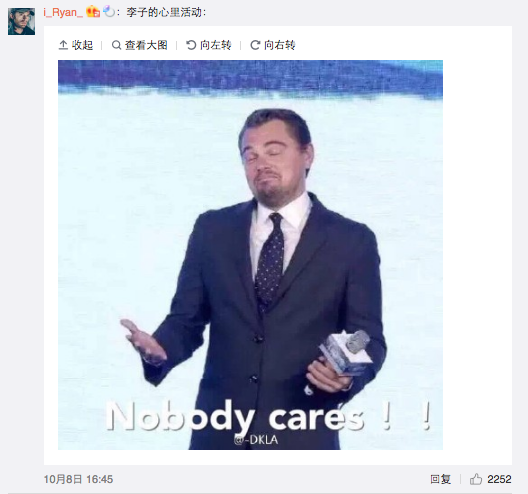 While most people enjoyed the memes, some joked that it would result in DiCaprio quickly leaving Weibo.

As of yet, DiCaprio hasn't responded.