According to reports, a group of tourists took issue with the women sunbathing topless and reported them to police.
When officers arrived, the women refused to leave and the situation escalated. A large number of police officers arrived — along with a crowd of spectators.
Eventually the women put on their tops and left, and were later charged under Argentina's code of misdemeanors. The charges were eventually dropped.
The post says:
This is it, our massive police force seems to be so bored that they decided to send six patrols with almost 24 officers (all armed), to suppress the terrible crime committed by three women on the beach of sunbathing with their tits out.

Really, you see, we were quietly spending a wonderful day on the beach with my daughters and friends, my daughter and her girlfriend weren't wearing bikini tops, when three policemen showed up to tell them that they should put them on.

The reason, according to the police, was that they were being exhibitionists!!!!! I explained to the man that he was wrong because I had no intention of exhibiting anything but only to get some air and sun on our bodies, just as men do.

He didn't understand the argument, and started being intimidating, with the intention of enforcing his orders.
To show solidarity with my daughter and my respect for her decision not to wear a bikini top, I also took mine off, stating that it was my right and I exercised it.

He ended up retiring and returning, three times, with more and more police officers each time, and once we put our tops back on, they returned, this time with over 20 officers behaving in a very intimidating manner, claiming that there were people who had asked us to cover up and again accusing us of exhibitionism, and later of infringing on municipal regulations (public safety enforces those norms in any case).

They threatened to take us away several times – we are going to have to put you in handcuffs, an officer told me. The beach was divided in two camps and when I asked how many people there were against us sunbathing without a bra, a few hands raised.

Among them was a young man with his son who was violently screaming, saying that it was not possible for women to walk around with their tits out, that we should be arrested, which clearly made his son very nervous. One of the officers, who seemed to be the most senior one, took me aside to explain that they did not want the situation to happen to someone older.

I explained that they had generated this conflict and that it was the violent man they should be taking care of, not the three women who wanted the freedom to sunbathe without a bra.

We finally left after a lot of discussions, with the knowledge that the police with their totally macho attitude understood that they have no right to force women to wear a top on the beach.

A knot in the stomach, a helpless situation and the knowledge that if we had been accompanied by men nothing would have happened. Abuse of authority .. macho violence. Institutional violence. Because this is the police ????
The hashtag #tetazo – literally translated as teat – was used by people who deemed the incident and charges a sexist act of body-shaming. The hashtag has been used before to call for topless protests when women, and specifically their nipples, have been censored and have faced criminal punishment.
Some people humorously mocked the unequal treatment of nudity.
Some people expressed their dislike of the campaign and their belief that women should cover up.
Others used the hashtag and social media to organize topless protests across the country. The nationwide protests were scheduled to all begin Tuesday at 5 p.m.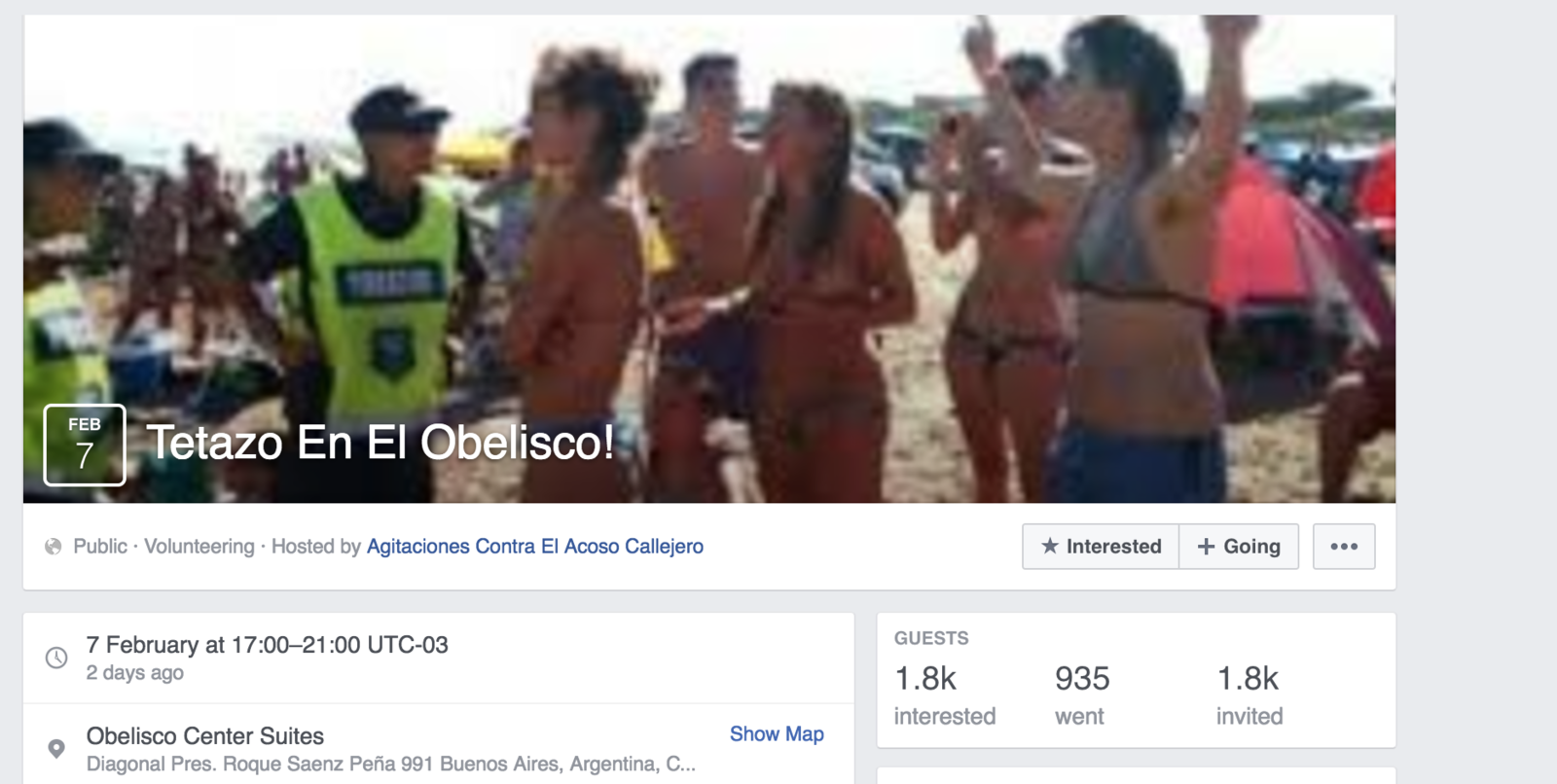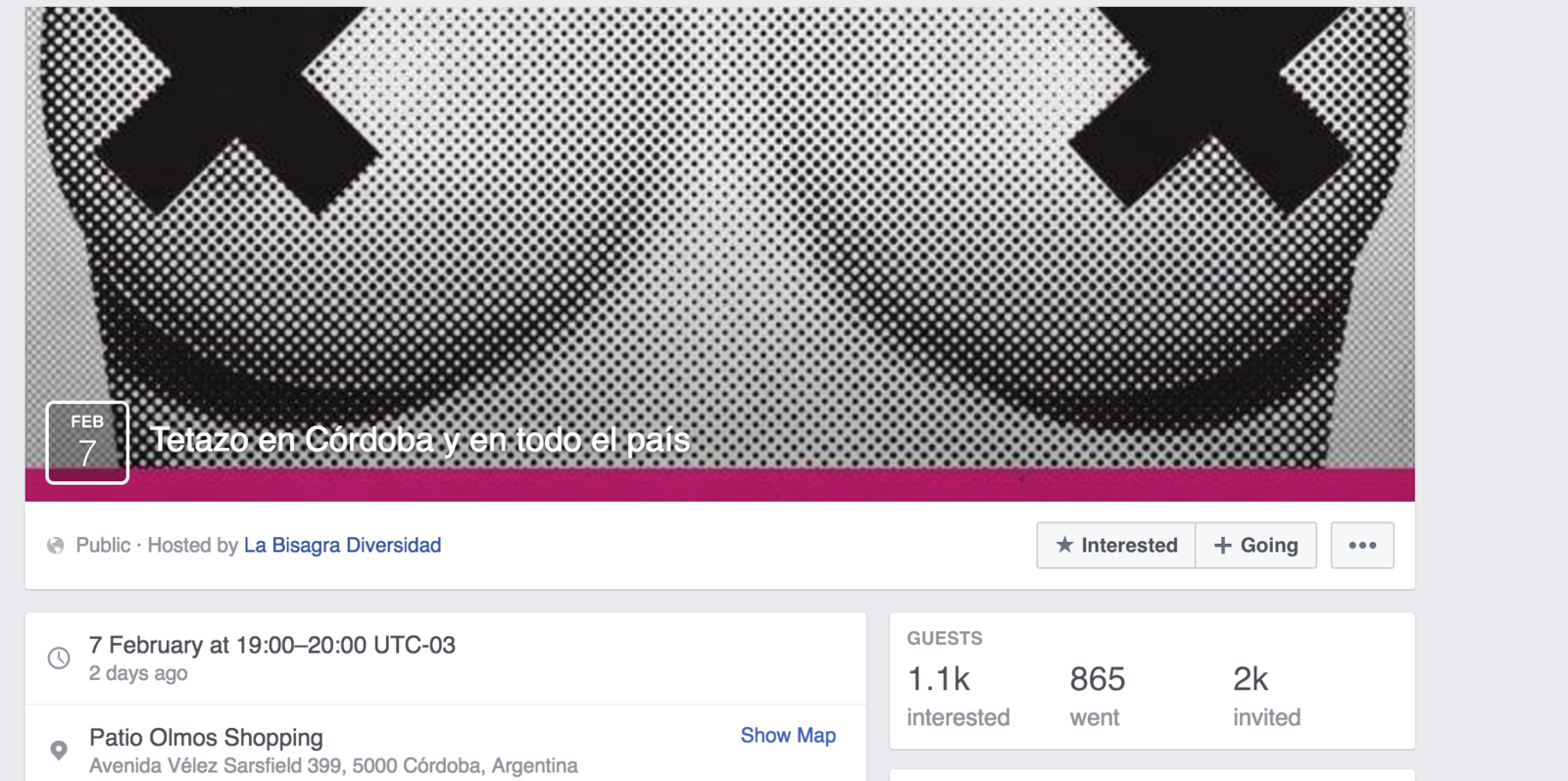 Women showed up across the country to protest the sexualization of their bodies.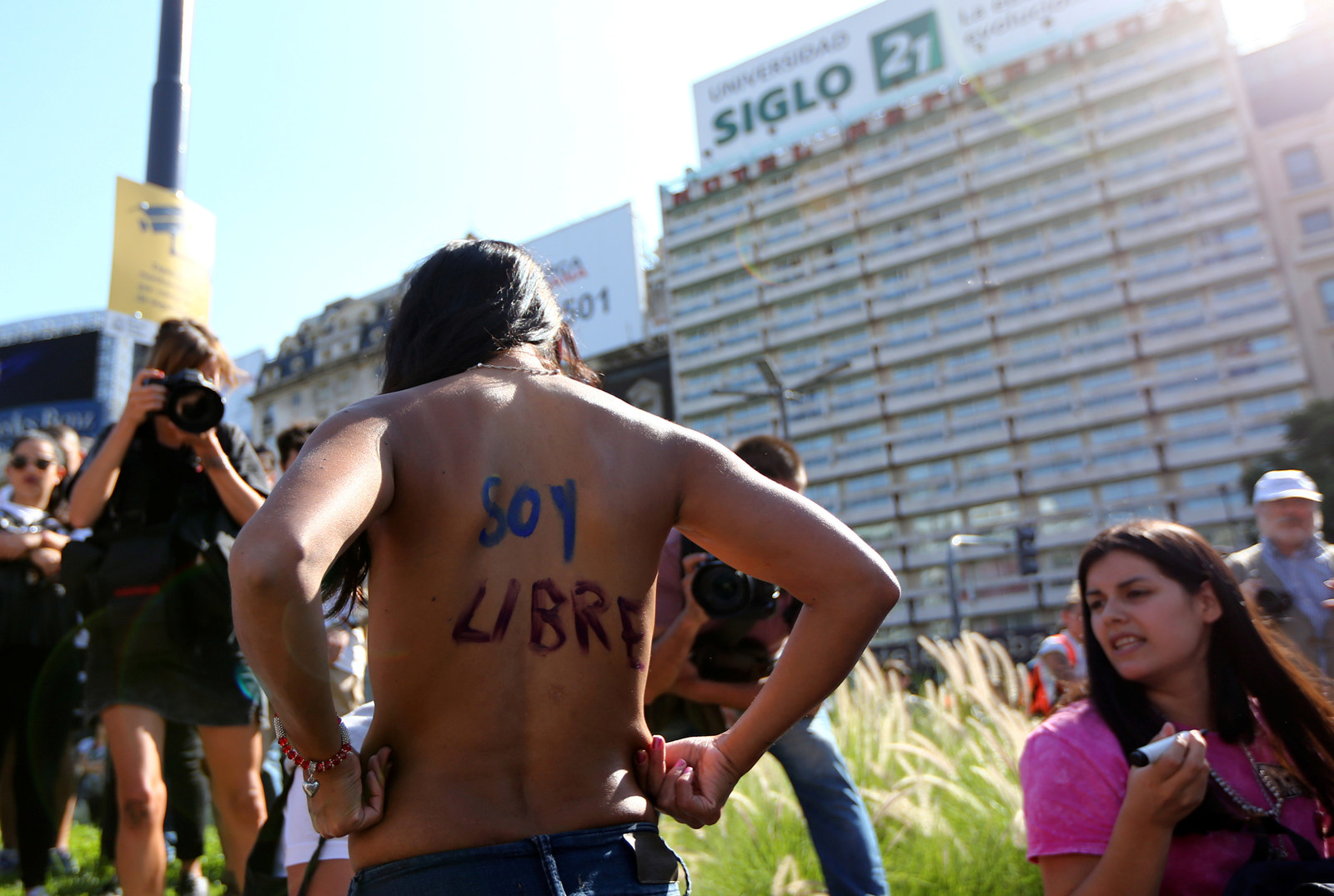 Signs and pictures from the protest spread across social media.
While the protests may have been spurred by the debate around women's nipples, those joining the protests campaigned for greater rights for women in general, and an end to Argentina's perceived "macho" culture.
Thanks to the media storm around the topless sunbathers, Mario Juliano, the judge who dismissed the case, has called for the code the women were charged under to be reformed.