Igor and his brother Alex put together the shoot for a competition on Russian social media site VK. The swamp was suppose to symbolize his reluctance to enter the workplace and the routine of working life.
Now, thanks to the photos, Igor has become a minor celebrity in Russia, despite not winning the photo competition.
Kyrgyzstani publication Kloop did a new photo shoot with Igor, this time framing it as a "success" photo with a new laptop and table, in Issyk-Kul, Kyrgyzstan's most famous lake.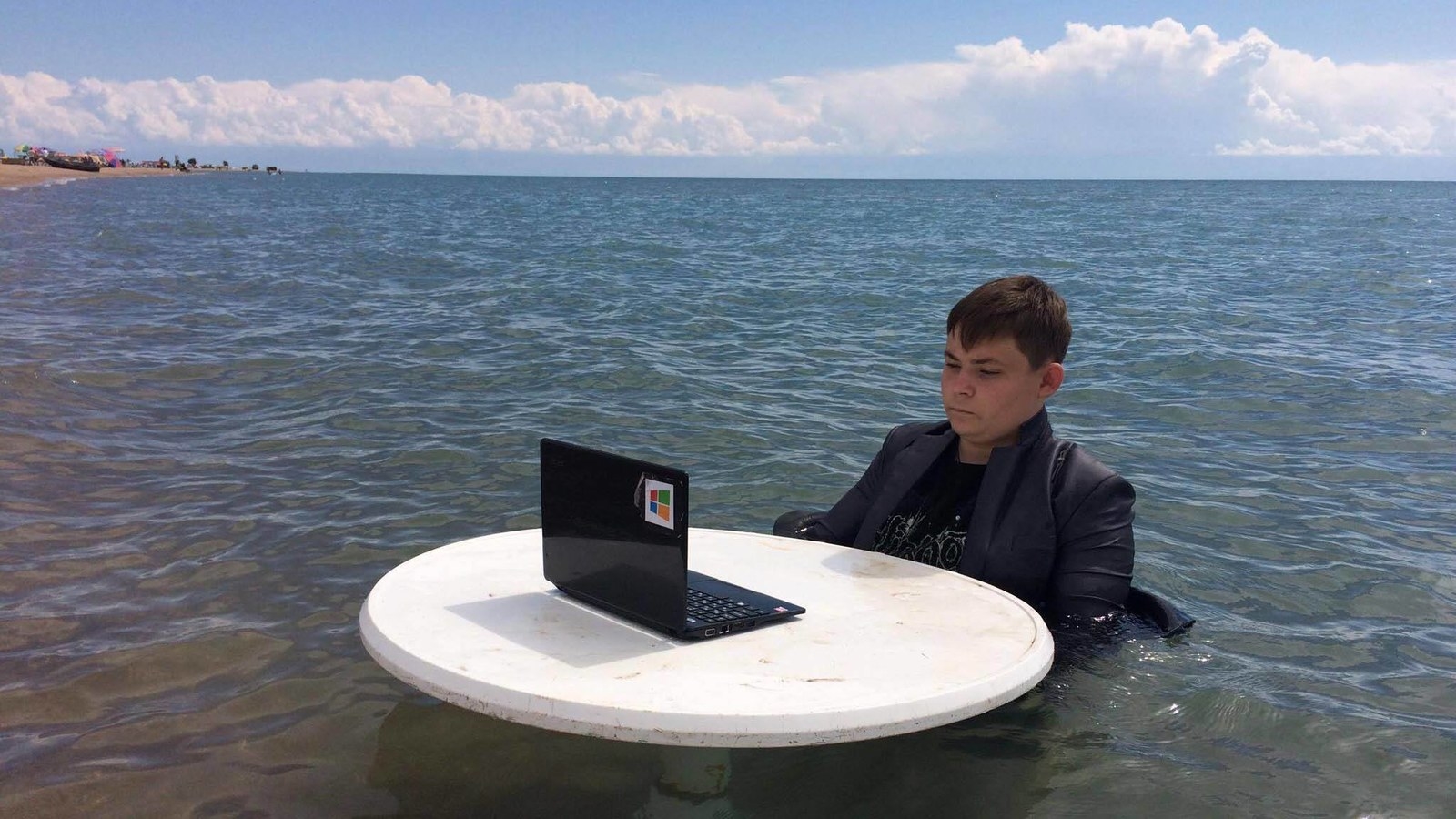 The country's national tourism board paid for the teen to visit and invited him to be a guest of honor at the second World Nomad Games — an international sporting event dedicated to the ethnic sports of Central Asia — along with Steven Seagal.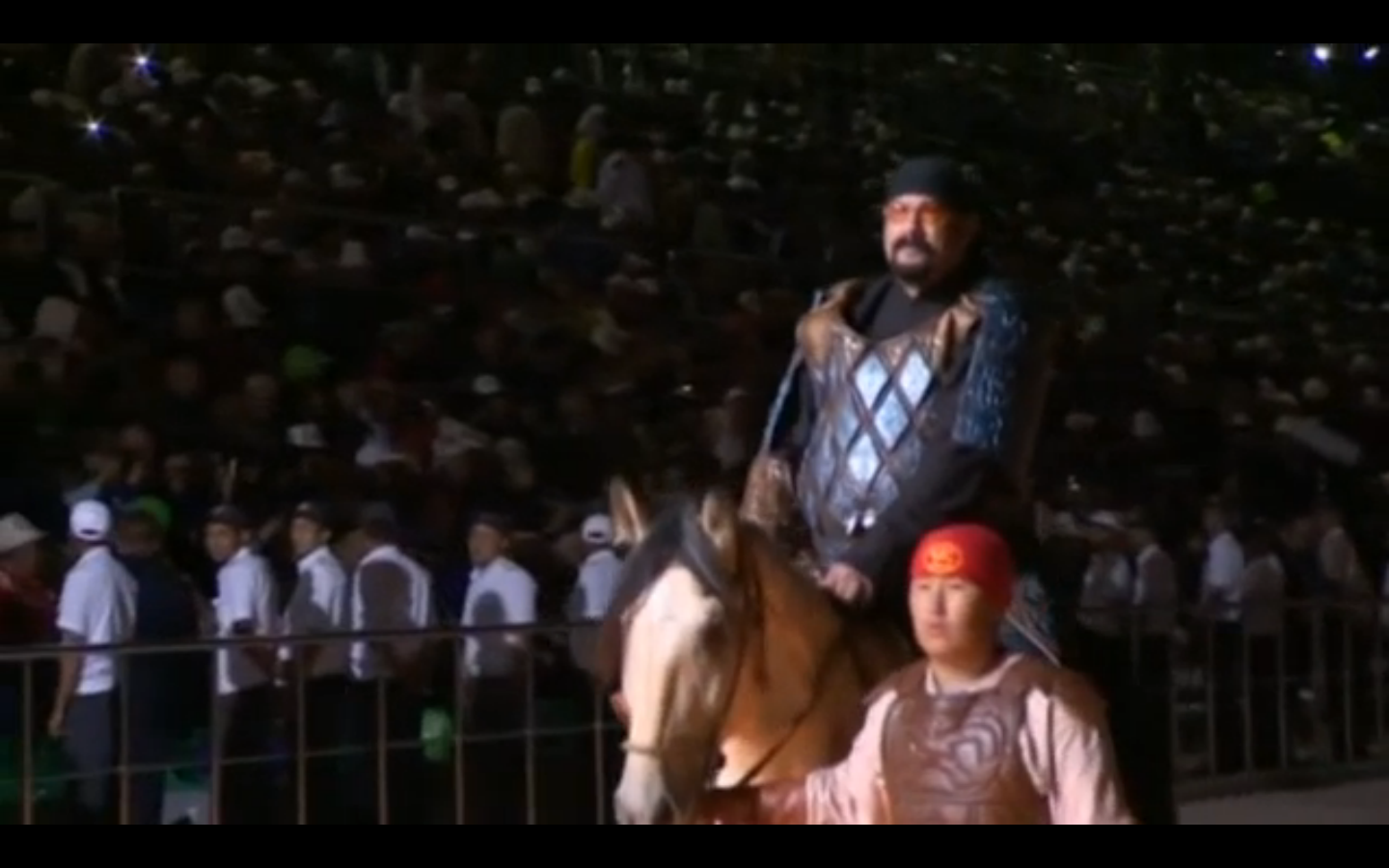 Yep.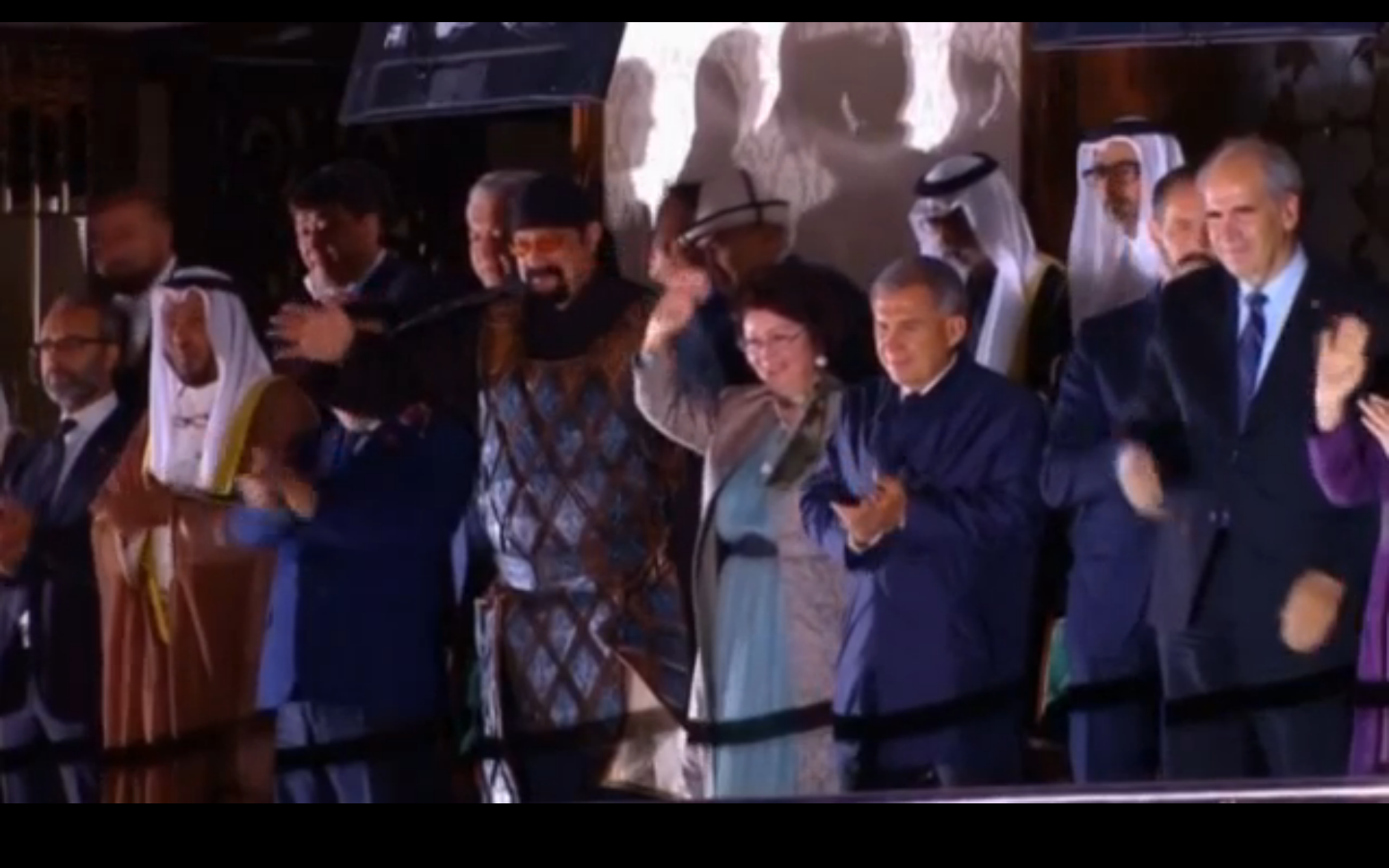 Speaking to Kloop, Nazarov said he didn't mind not winning the initial contest given the outcome.
"My photos were picked up by media," he said, "so in the end I got much more than I would have if I won the contest."