Last week, Amani al-Khatahtbeh, the creator of MuslimGirl magazine, announced she would not be accepting Revlon's Changemaker award.
In a letter posted to her Twitter, Khatahtbeh said as much as she'd love to accept the award, she would be refusing it due to the brand's association with Israeli actor Gal Gadot, who in the past has supported the Israeli Defense Forces.
Amani also spoke in support of Ahed Tamimi, a 16-year-old currently imprisoned for protesting the Israeli occupation of Gaza.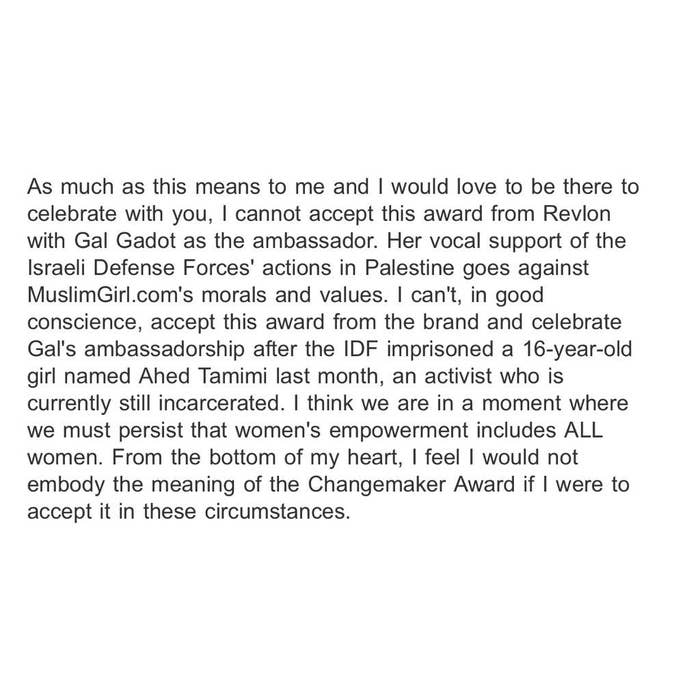 The incident is just one example of the backlash that's been building online against Gadot.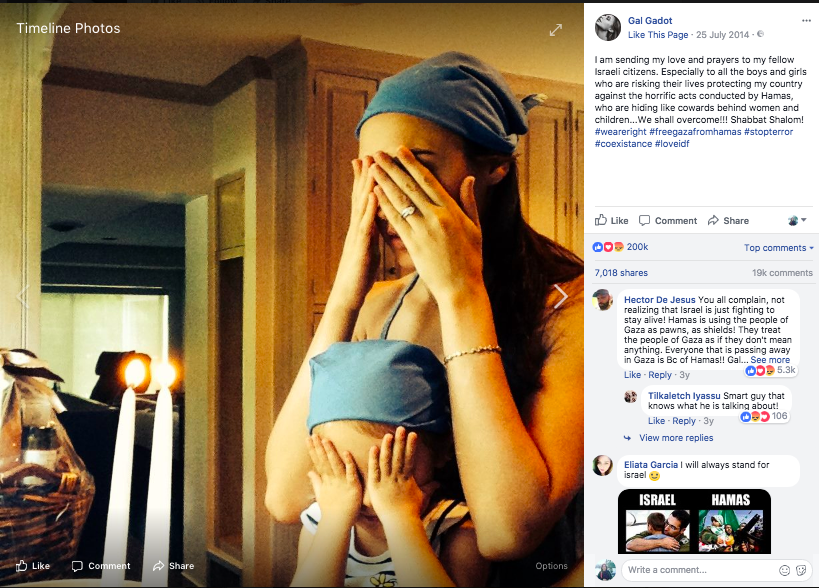 When the Wonder Woman film was released, Lebanon's Ministry of Economy confirmed it was banning screenings due to Gadot's nationality.
The Campaign to Boycott Supporters of Israel-Lebanon petitioned against the film, which it referred to as the "Israeli Soldier" movie, and celebrated when Lebanon banned it.
Among those caught up in ensuing fallout were US actor Gina Rodriguez, who initially tweeted that the ban "sucks" and expressed support of Gadot. After a backlash she deleted her tweet and apologized for her message, tweeting, "Yikes. Thanks for educating me y'all and being kind about it."
Ahead of Wonder Woman's release, the Lebanese government was also petitioned by the Campaign to Boycott Supporters of Israel-Lebanon to ban Superman v Batman, as it featured Gadot. The film was released in the country, despite the controversy.
Lebanon was not the only country to ban Wonder Woman. Qatari cinemas confirmed they would not be screening the film, but declined to comment on why.
Tunisia also banned the film, with a court ruling against screening it because it starred a former IDF soldier, the Independent reported. Prior to the court decision, the Tunisian Association of Young Lawyers, petitioning for the film's ban, described Gadot as a "champion Zionist."
Many celebrities — such as Mark Ruffalo — have avoided direct criticism of Gadot but have been careful to distance themselves from the actor.
People criticized Gadot and called for a boycott of the film.
Despite the criticism, Wonder Woman was a massive success (both critically and commercially) and Gadot continues to be promoted as a feminist icon.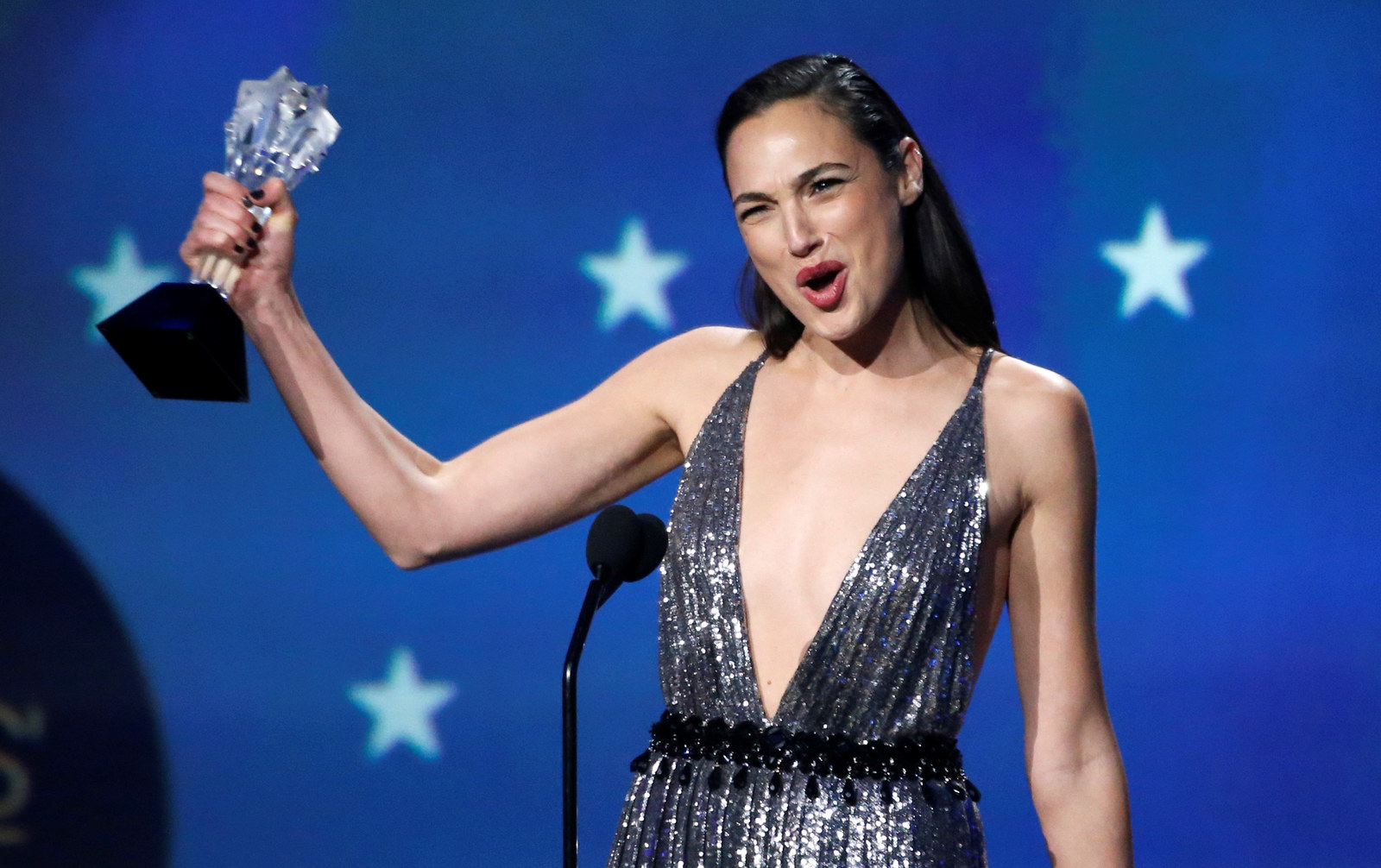 Earlier this month, Lebanese designer Elie Saab shared a photo on Instagram, complimenting Gadot in one of his dresses. The post has since been deleted, but the company received numerous complaints about it.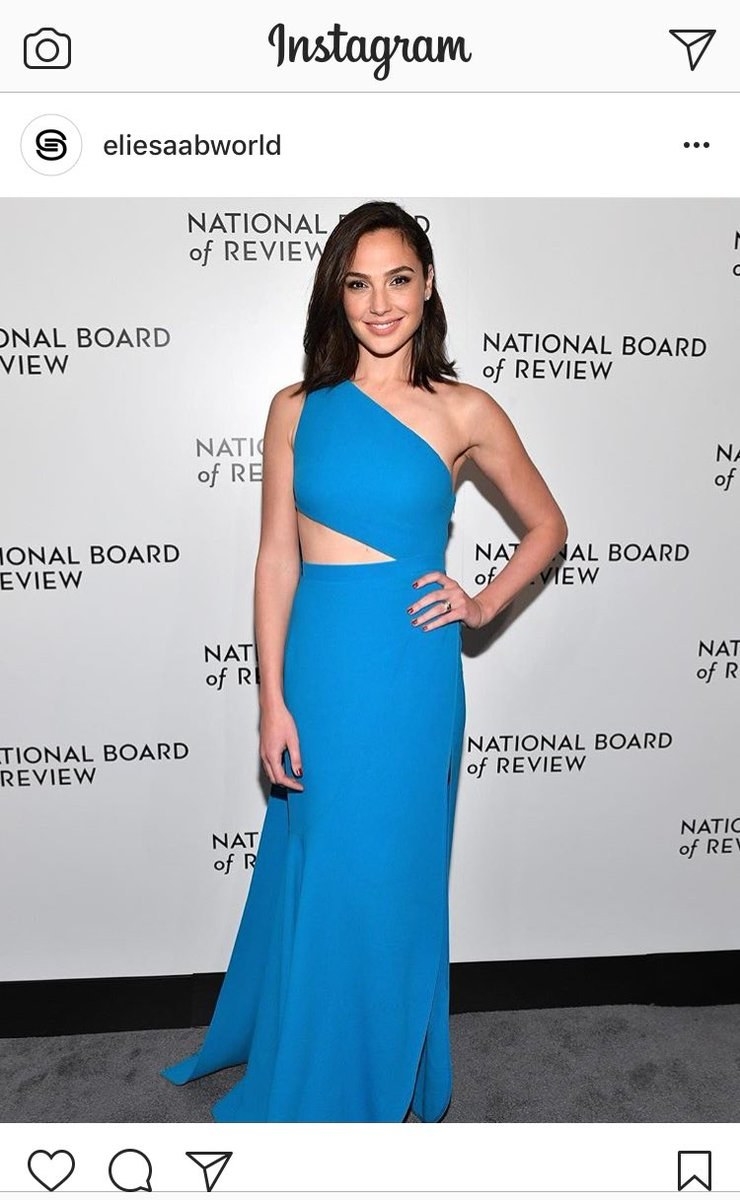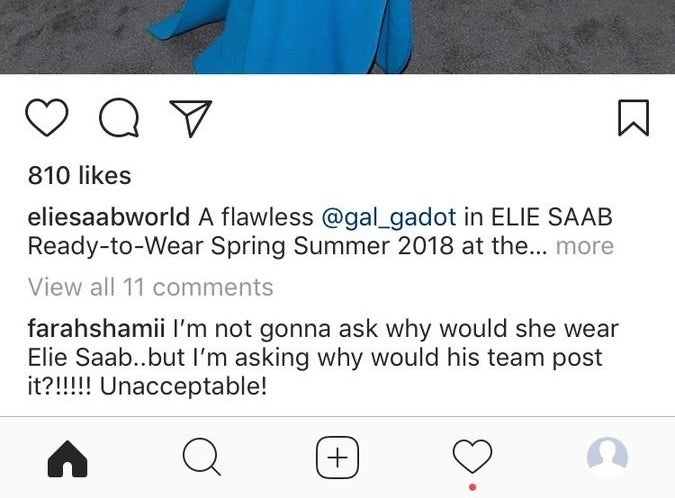 Last week, an Israeli town took a stand last week against the building global backlash by naming a cinema after Gadot.
Upper Nazareth's new two-screen cinema will be called the Gal cinema, a municipal spokesperson told AFP, because "she brings honor to this country."
"This is a message for our young people because Gal Gadot is an example of success, who has shown that dreams can be attained," Orna Yosef said.
The reaction to Gadot isn't new. For years, Hollywood figures with connections to Israel have been criticized, sometimes with commercial implications.
In 2014, Scarlet Johansson quit her role as an ambassador to Oxfam after it criticized her for working with SodaStream, a company with offices in the West Bank.
This month, Steven Spielberg's film The Post was briefly banned in Lebanon due to the director's ties to Israel.
But for Khatahtbeh, who declined the Revlon award, celebrities should be thoughtful about their public actions. "Social media is raising the bar of what we should expect from the brands and celebrities we consume," she said.
"Young people care a lot about the morals and values they support, so it's important for us to always be vocal if we want to be counted. Change never came about from assuming stagnation."
BuzzFeed News has contacted Gadot's representatives, Revlon, and Elie Saab for comment.
UPDATE
Following al-Khatahtbeh's decision to decline Revlon's award, two publications – TabletMag and the Jerusalem Post – ran pieces that highlighted a number of her previous tweets and an article published in MuslimGirl. TabletMag stated her previous comments were anti-Semitic, while the Jerusalem Post said al-Khatanhtbeh's posts were anti the state of Israel. BuzzFeed News has contacted al-Khatahtbeh for comment.