German Newspapers Are Producing Leaflets In Arabic For Refugees
The leaflets include essential information for the new arrivals.
On Wednesday German newspapers B.Z. and Bild Berlin included a four-page supplement in Arabic for refugees.
The pages include a map of Berlin on which important places such as the Central Station, refugee shelters, and playgrounds are all marked.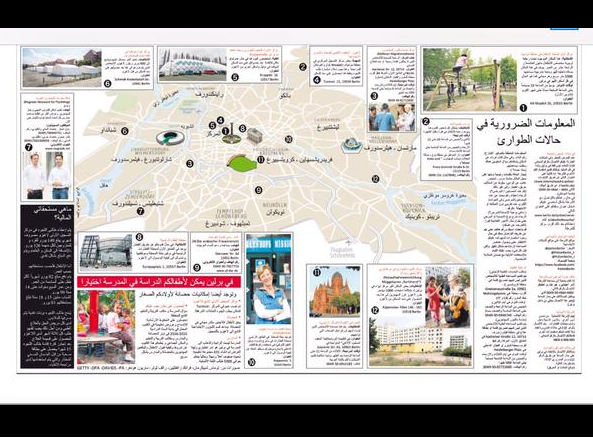 The supplement was handed out to refugees awaiting registration at the #LAGeSo (State Office for Health and Social Affairs).
Both publications have received praise on Twitter for the gesture.
For this you can express praise!
Today it is the right time to buy BZ or BILD. Arab leaflet with important addresses and information for refugees.
The @BILD deserves praise: feature a leaflet in Arabic and distributed in refugee centers.
Germany, I did not recognize you! BZ and Bild bring refugees out newspaper in Arabic.
B.Z has also been responding to negative posts on its Facebook page.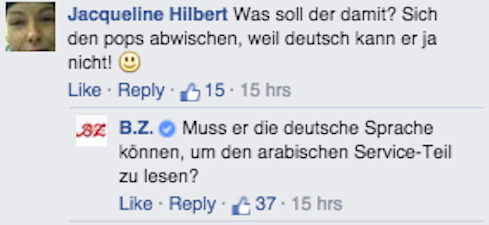 Jaqueline Hilbert: What is a refugee supposed to do with this paper? He can wipe his ass, because he cannot read German :)B.Z.: Does he have to be able to read German to understand the Arab service page?
Marco Rauth: What's that supposed to help? Most of them cannot speak German.B.Z.: That's why its in Arabic.
You can download the supplement here.