Four Brazilian stray dogs were given a new lease on life when they were trained to be "ball dogs" for the Brazil Open.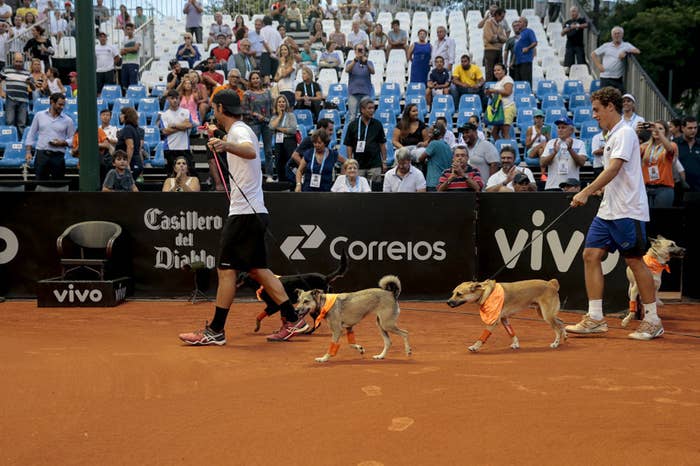 The dogs, rescued from shelters in São Paolo, were trained up to take part in an exhibition tennis match on Thursday between Spain's Roberto Carballes Baena and Portugal's Gastao Elias.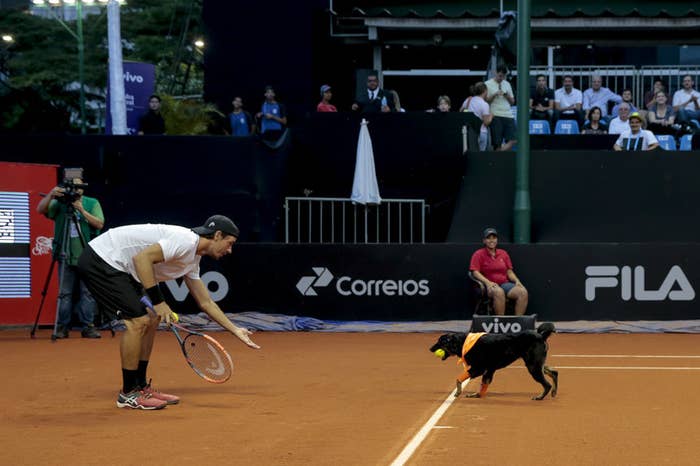 The four dogs, Frida, Mel, Isabelle, and Costela, served as an example that stray dogs could be trained when given love and attention.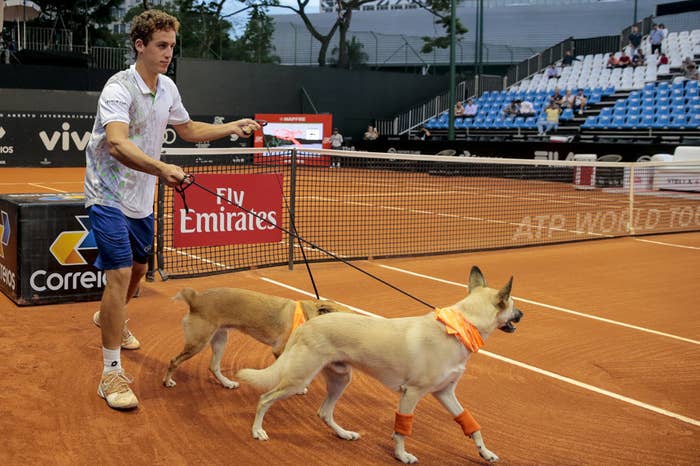 "We want to show that abandoned dogs can be adopted and trained," Andrea Beckert, a trainer from the Association of Animal Wellbeing, told CNN. "After all, it's not easy to get a dog to only pick up the lost balls, and then to give them up!"
The dogs even made a special appearance during the final games on Sunday.
The ball girls and boys didn't seem to mind their new competition.