Earlier this month, the annual World Science Festival was held in New York.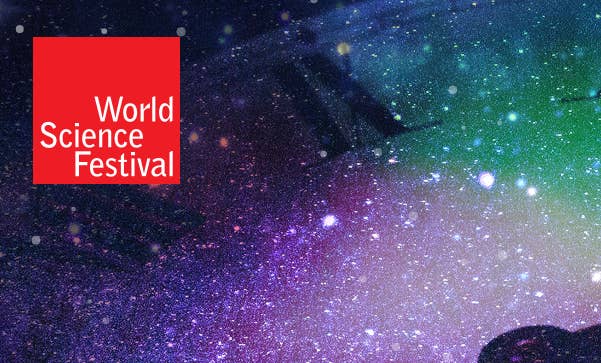 On June 3, a panel titled "Pondering the Imponderables: The Biggest Questions of Cosmology" was held. It was moderated by author Jim Holt and included Veronika Hubeny, a theoretical physicist, as the only woman on the panel.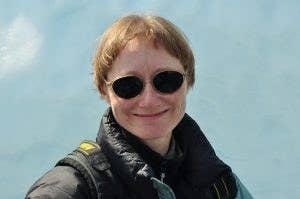 The event was attended by Marilee Talkington, an actor based in New York. After the panel, she shared her account of something that had happened during the talk.
Talkington said in the post that during the first hour of the panel, Hubeny was barely given any time to talk. Holt acknowledged this and the conversation was moved to her field of expertise.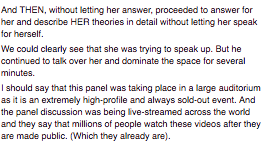 However, even when she was asked a question, Holt seemingly wouldn't let her respond and proceeded to answer the question for her.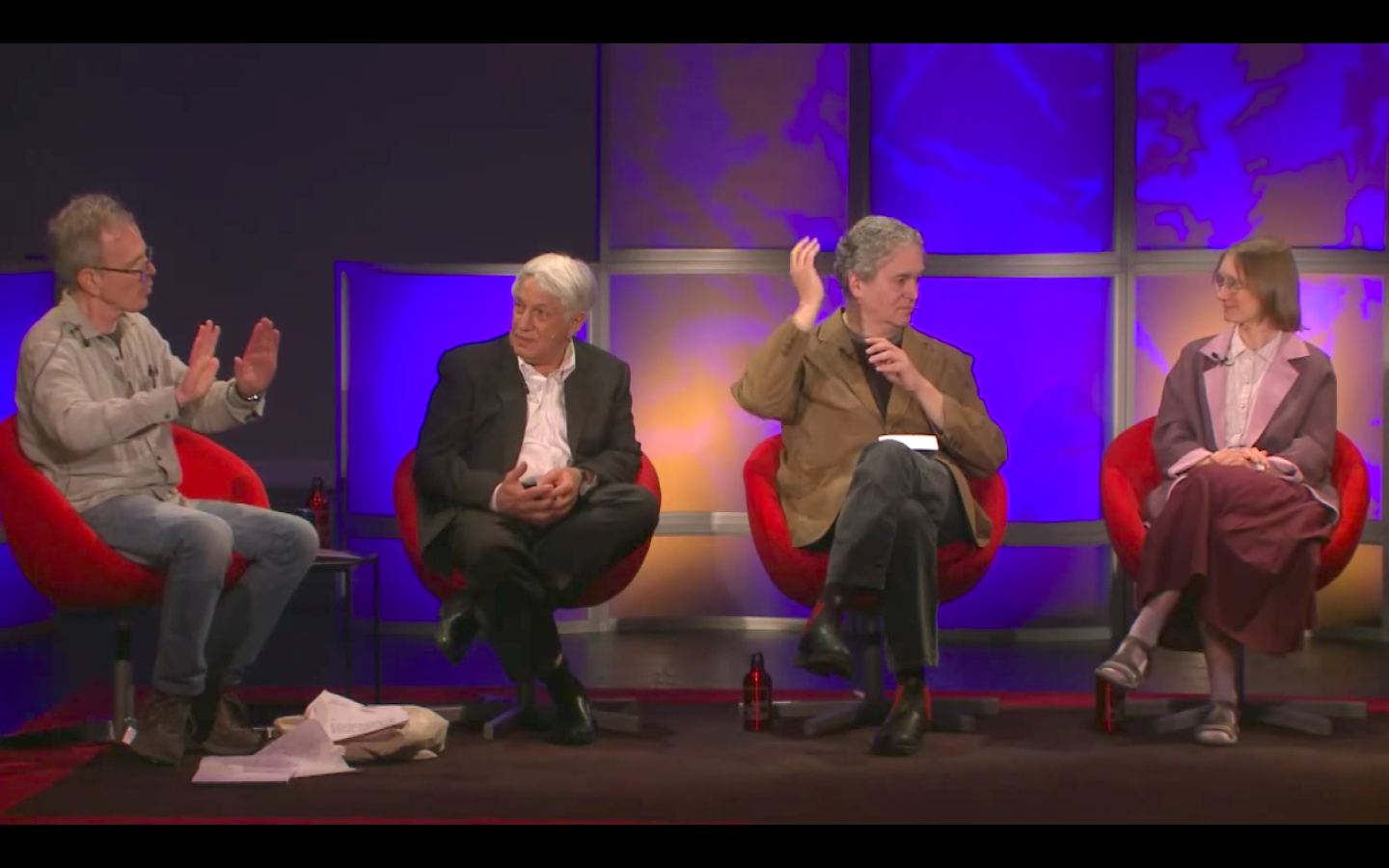 Upset by his behavior, Talkington said she was moved to shout over Holt, "Let her speak."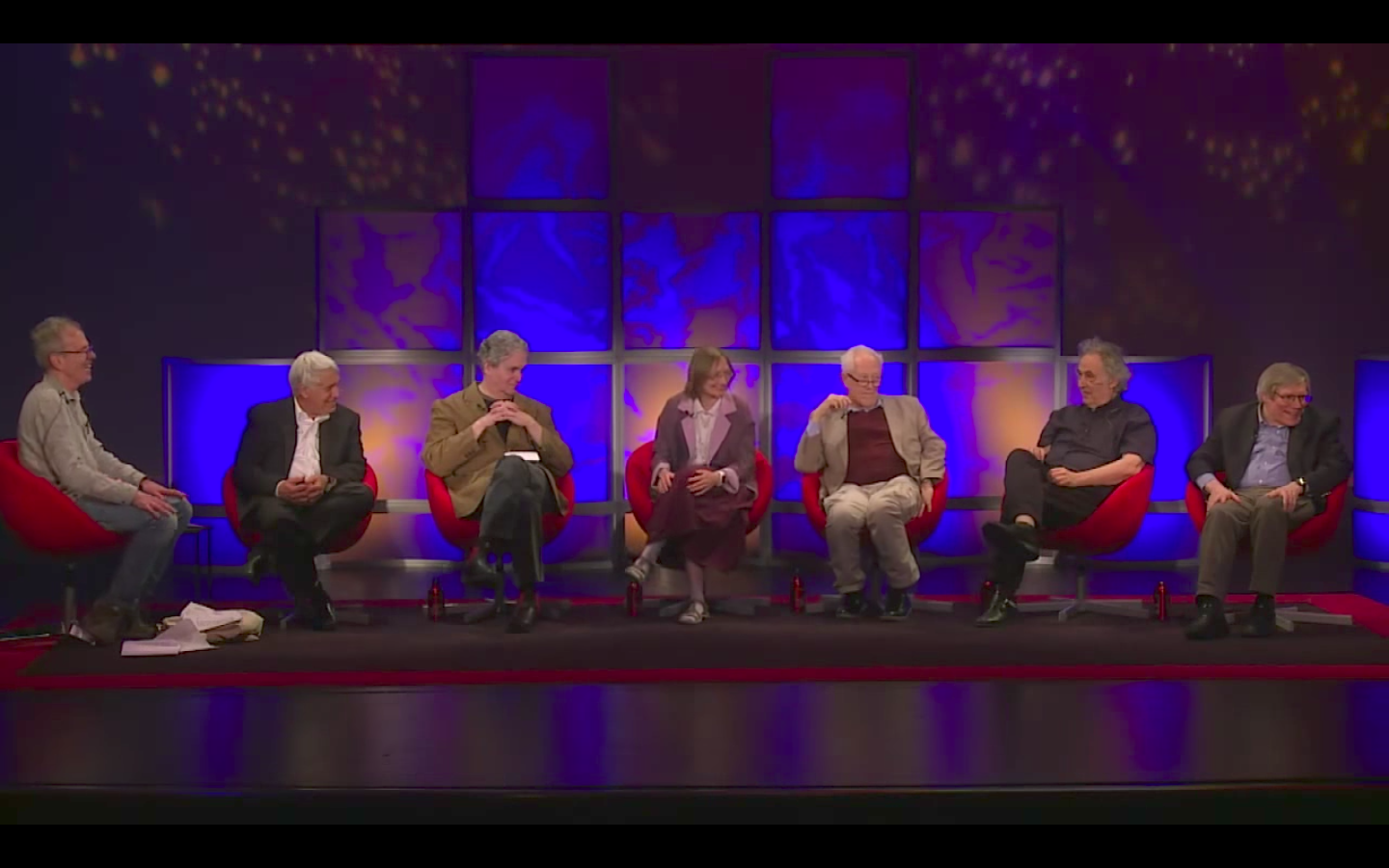 Talkington's post went viral, being shared over 13,000 times. Commenters praised her for her courage and speaking her mind.
Talkington told BuzzFeed News that she hoped the publicity her actions received would encourage others to do the same.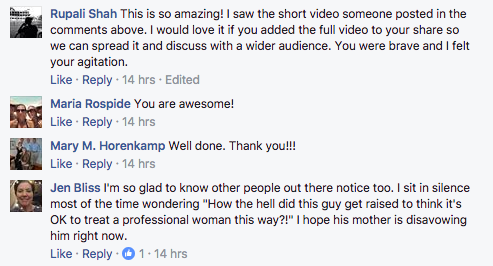 "I hope it gives others courage to speak up in the moment when they witness the public silencing of women, even if it's scary, so that at some point it is no longer scary to speak up and no longer 'an event' and eventually no longer even necessary," she said.

Hubeny wrote that during the panel she did not interpret what was going on as sexism, but found it funny: "It seemed more amusing to see him try posing a question in a way that at the same time tried answering it."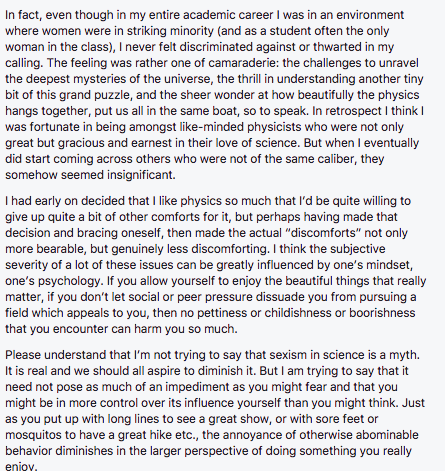 In a further statement to BuzzFeed News, Hubeny said, "It did feel somewhat challenging to make my reply because of being spoken over, but I did not ascribe it to sexism. I can easily imagine the moderator was just overzealous and unfortunately clumsy in recognizing how it could appear to others."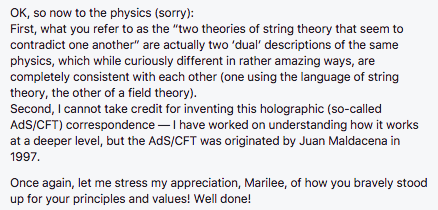 The World Science Festival provided the following statement to BuzzFeed News.
"The World Science Festival is committed to showcasing, championing and celebrating women scientists. It is always a huge priority for us. In fact, at this year's Festival, we produced a dedicated programming track to give more women scientists the stage, to create a platform for discussion about the issues facing women in science, and to expose young girls to outstanding female role models. We are so sorry that one of these exceptional role models, physicist Veronika Hubeny, was not afforded equal time during one of our panel programs. We, and the program's moderator, feel terrible about that. We applaud the audience member who was sensitive to the disparity and who called it to everyone's attention. That's part of how we change society — one impassioned shout out at a time."