On Monday, a story spread on outlets such as The Times and Moscow Online about a couple from Russia whose marriage was officiated by a bear.
The story goes that a couple from Moscow, identified as "Denis and Nelya," hired a brown bear named Stepan to officiate their wedding.
The story first appeared in the Russian media on Monday via the site Life.ru. All instances of it have since used the same quotes, sourcing the photos back to Caters News Agency.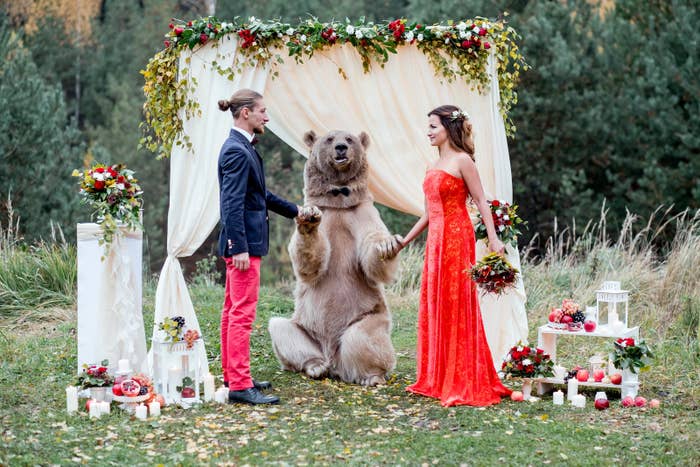 BuzzFeed News reached out to the photographer behind the photos, Olga Barantseva, to ask about the day.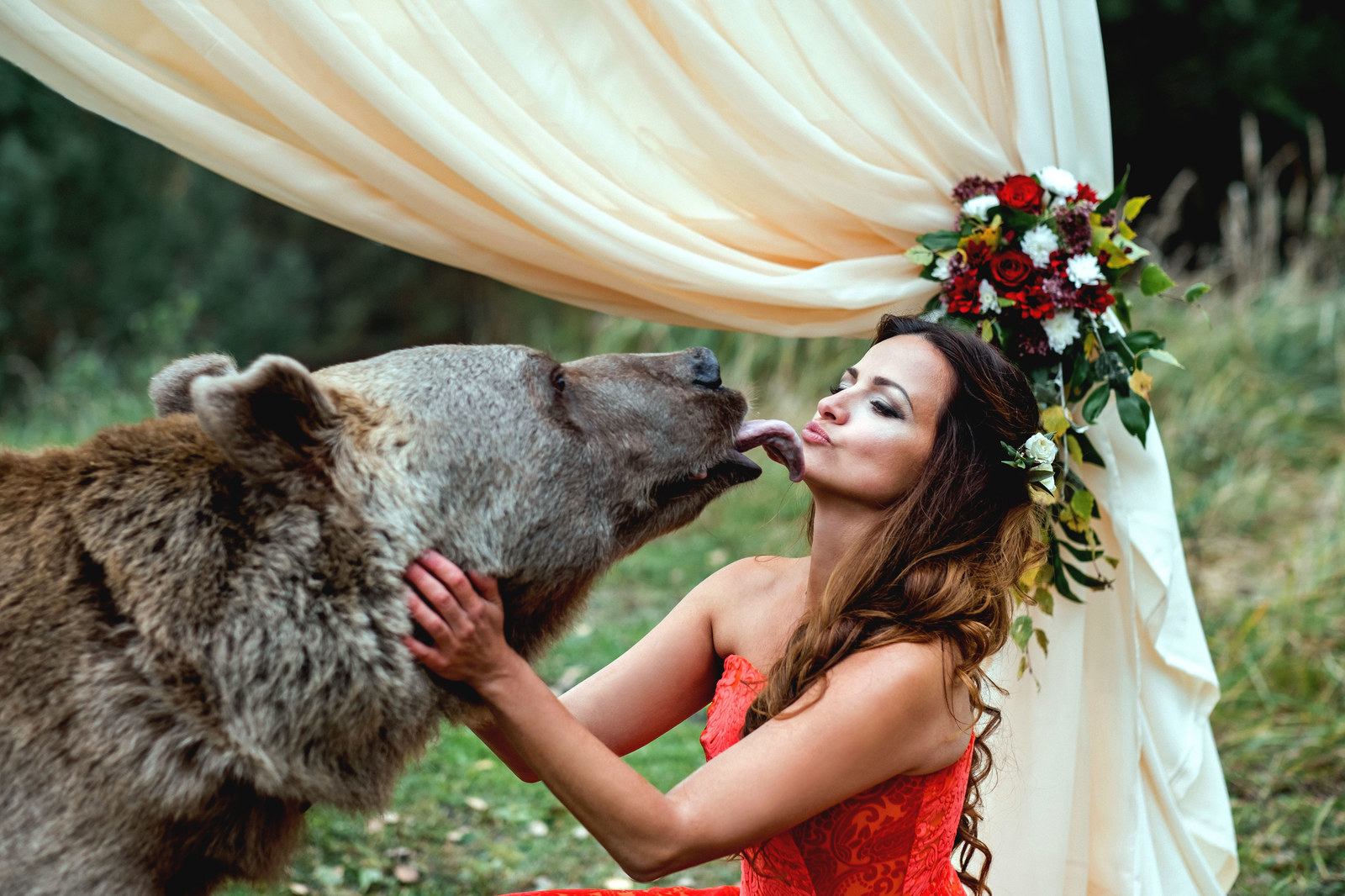 The photographer informed BuzzFeed News that she would speak to us only on a "commercial basis" via her agents, and that we were required to buy her photos through a number of agencies before an interview.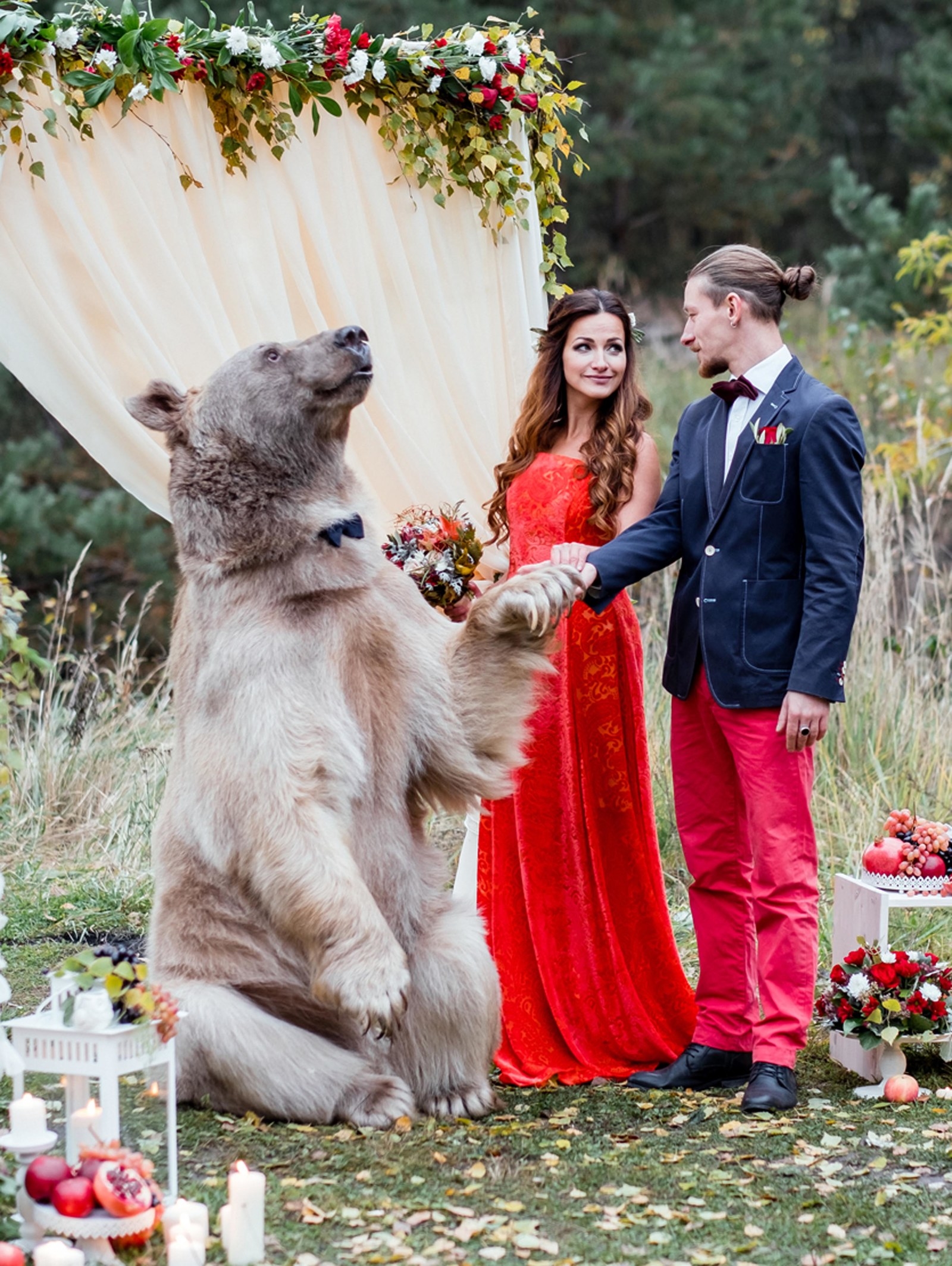 Barantseva's social media shows she has taken part in staged photo shoots with Stepan the bear on numerous occasions.
When BuzzFeed News contacted Stepan the bear's representative for comment, the agent said that he was too busy to talk.
BuzzFeed News also approached the groom and bride in the photos. The groom, Denis Kalashnikov, also declined to speak to us unless we had first spoken to the photographer and paid for the photos.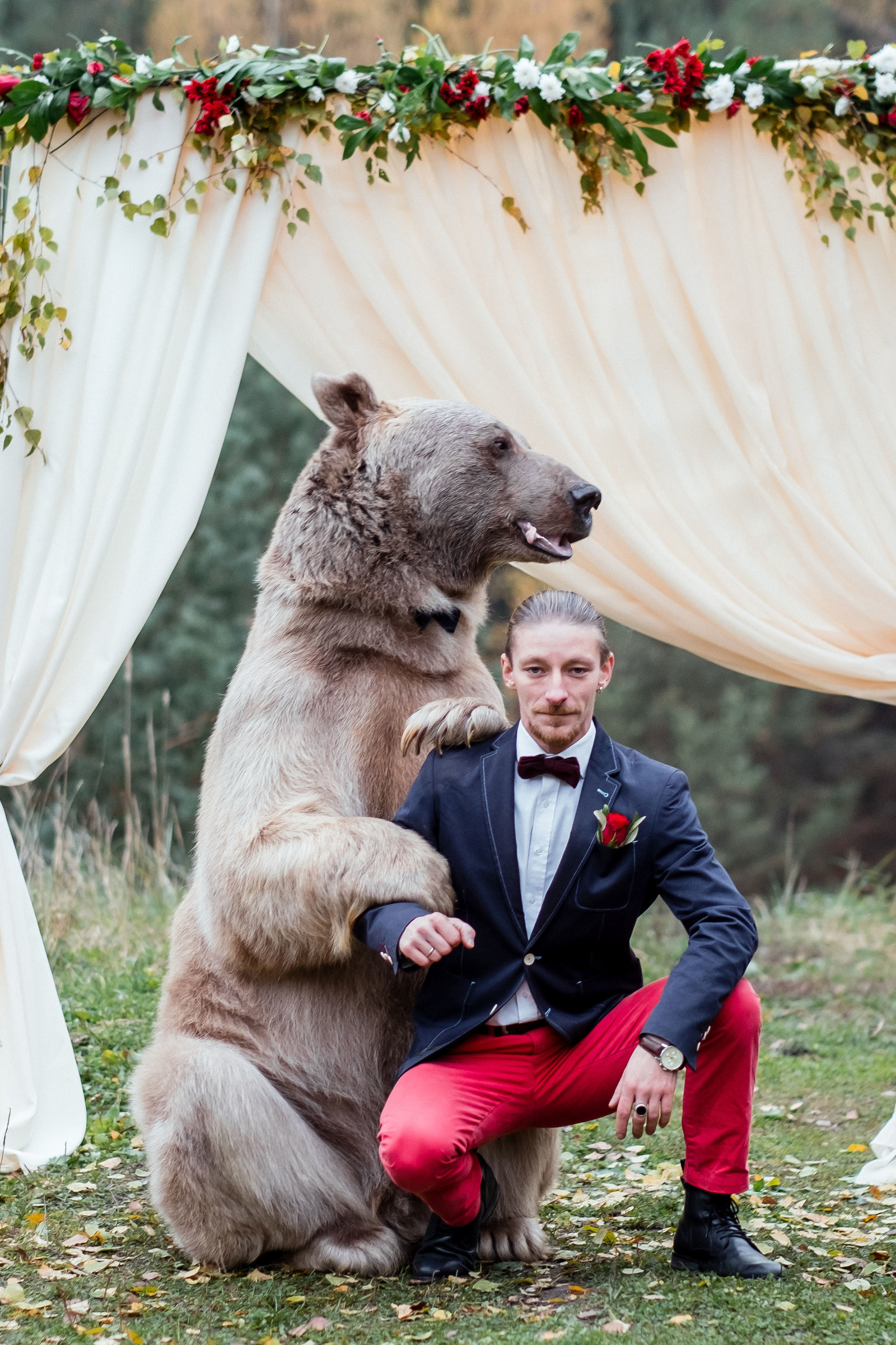 Both Kalashnikov's VK and Facebook pages, however, have no mention of his recent wedding.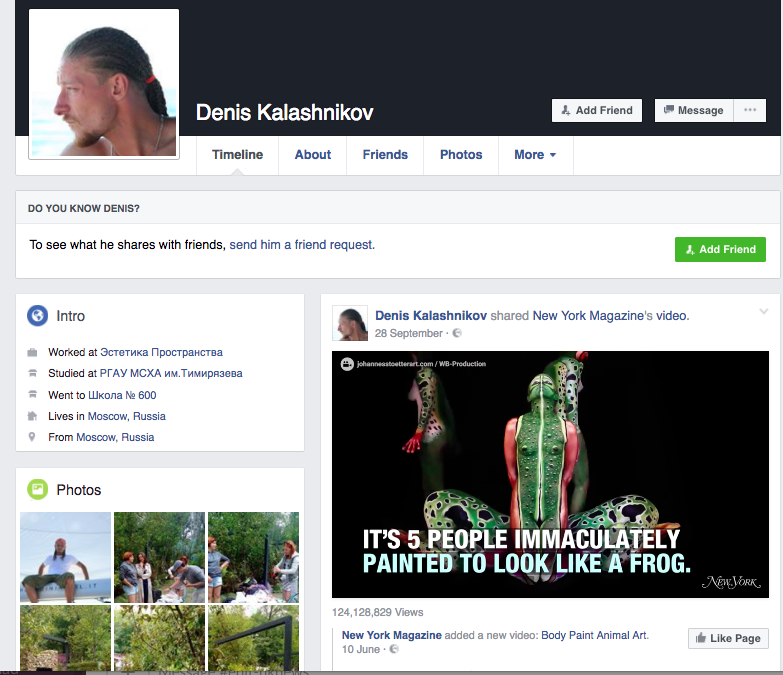 And this is his most recent activity on VK.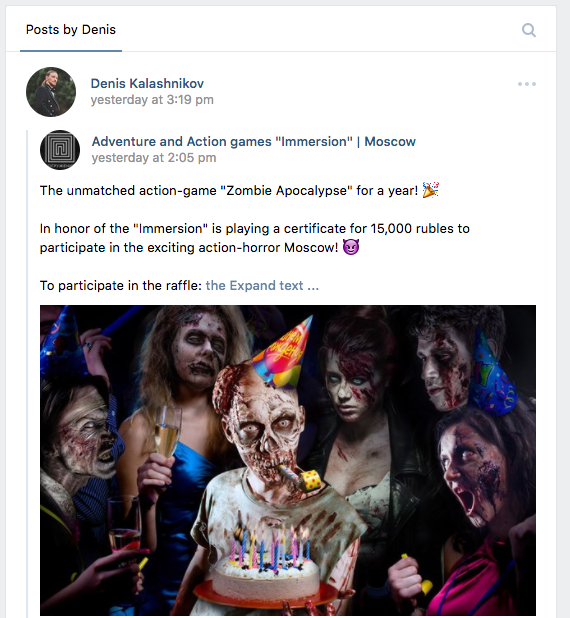 As of Wednesday, the bride and groom from the photo shoot were not Facebook friends.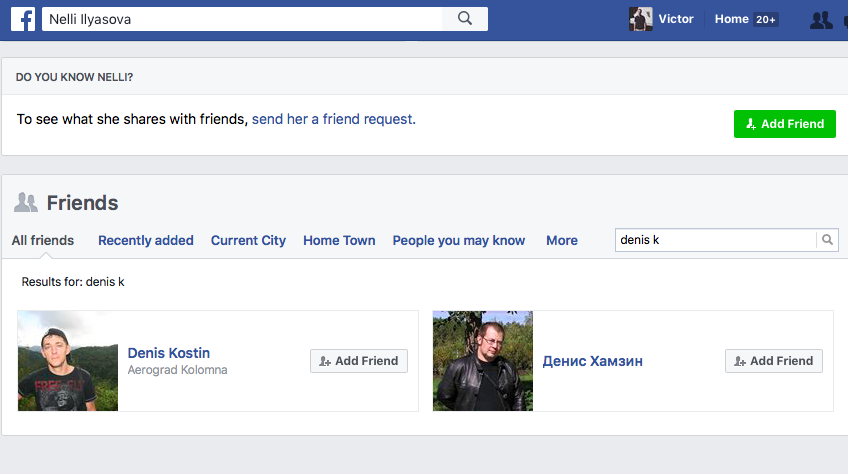 Shortly after BuzzFeed messaged Kalashnikov, however, he added the bride, Nelly Ilyasova, on VK.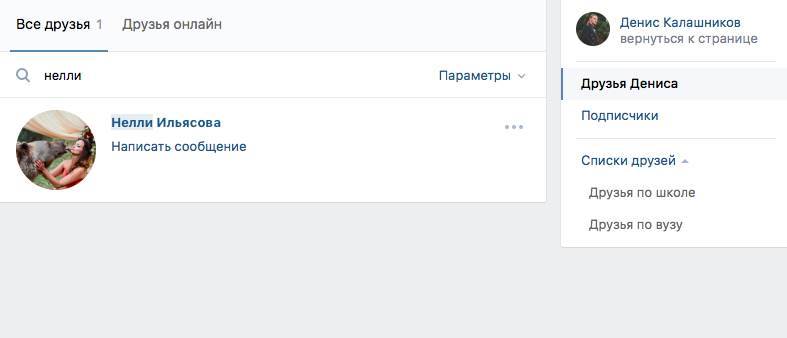 Kalashnikov and Barantseva have also previously worked together earlier this year, on a separate shoot that appears to be for Vogue Italia.
Ilyasova did not respond when BuzzFeed News contacted her for comment, either. Her VK page does feature a photo of her and the bear, but without the groom.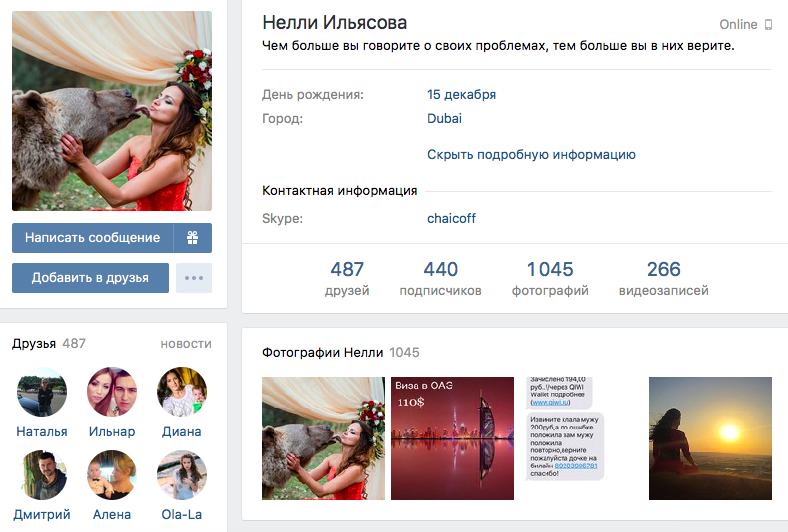 Also, Ilyasova's Facebook page lists her as single and living in the city of Kazan, which is 800 kilometers away from Moscow.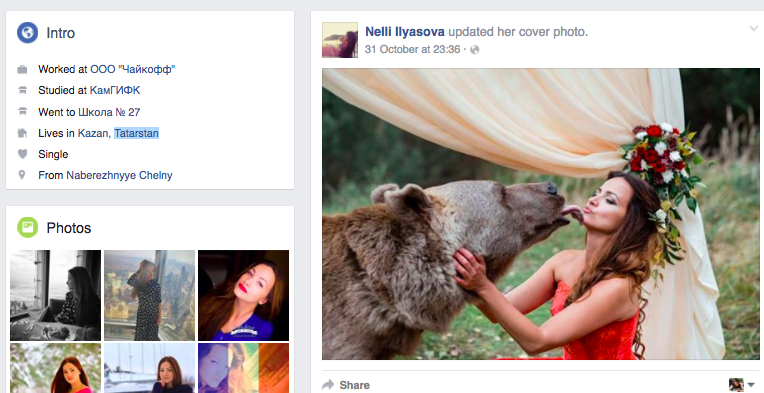 The designer of the bride's dress, Rianna Dzabrailova, told BuzzFeed News via Facebook that she was not present for the photo shoot.
However, she did say that she, the photographer, and the bride had worked on several "scenarios" ahead of the photos with Stepan.
Caters News Agency's partner in Russia is called Legion-Media, whose CEO, Tamerlan Gamidov, told BuzzFeed News that they would try to verify the photos.
"Honestly speaking, we didn't verify anything, so thanks for pointing all this info out," Gamidov said.
Several hours later, Gamidov sent a follow-up email, saying the couple was real.
"The copyright holder for these images told me it's a real couple. They are just tired of attention. They won't speak to anyone," Gamidov said.