26 Photos Of Dogs That Are Sure To Inspire You To Take Better Pics Of Your Furry Friend
From the streets to the beach, Magnum Dogs takes readers around the world with a range of big, small, bold, and beautiful canines.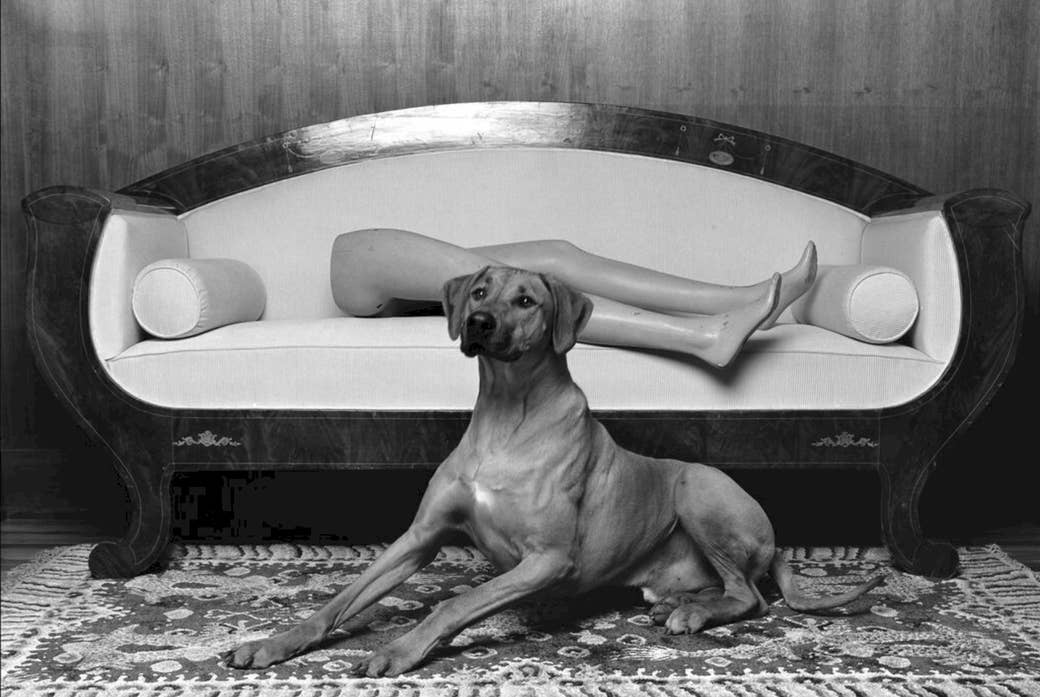 For dog lovers and photography enthusiasts alike, the 2021 book Magnum Dogs, published by Thames & Hudson, offers the most delectable contents with over 180 photos of canines captured all over the world. The book features four-legged friends riding in cars, getting the royal treatment at the groomer, and on vacation in its five chapters: Streetwise, Best in Show, It's a Dog's Life, At the Beach, and Behind the Scenes.
Captured moments such as Cristina García Rodero's photo of a small dog holding a person's hand, Richard Kalvar's image of two dogs that appear to be hugging, and Elliott Erwitt's angle of a large poodle standing up tall to get a view of a dog show are reminders of why we love canines so much (and why they may be better than cats).