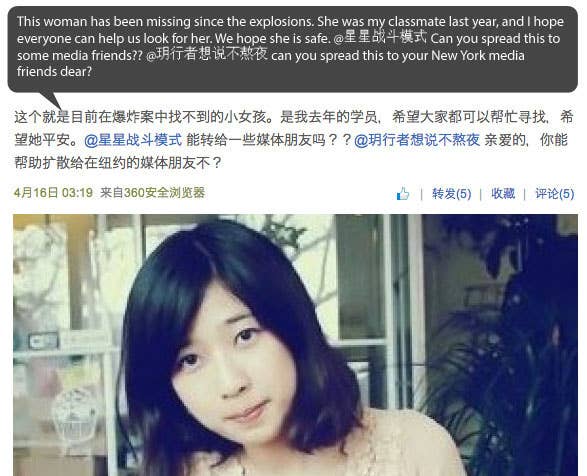 According to China's IFeng News, Lu Lingzi's parents anxiously waited for their daughter to call home after the Boston Marathon explosions. They learned from TV reports that another Chinese student had been injured, and they asked local media to use Weibo (a Twitter-like microblogging site) to contact Lu's Boston roommate. They also asked a family friend in the US to drive to Boston.
Amidst the chaos of rumors and erroneous reports, Lu's roommate published this on her Weibo. Another BU friend provided a photo.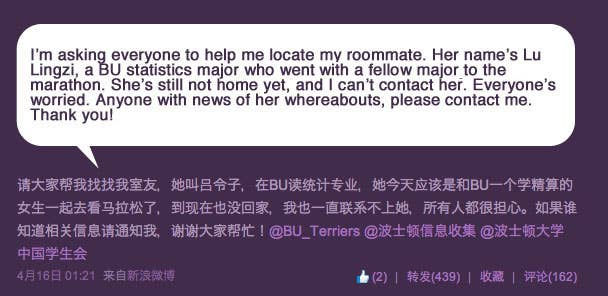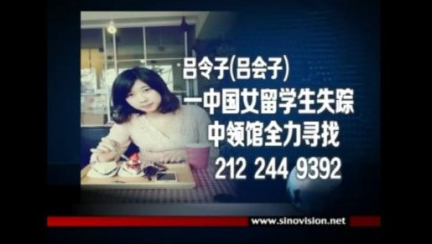 Though Lu lived abroad, Chinese net users joined the efforts to find her. Lu became the most searched Weibo tag, as was the term #紧急寻人 (emergency search for person), an oft-used Weibo tag for locating the missing.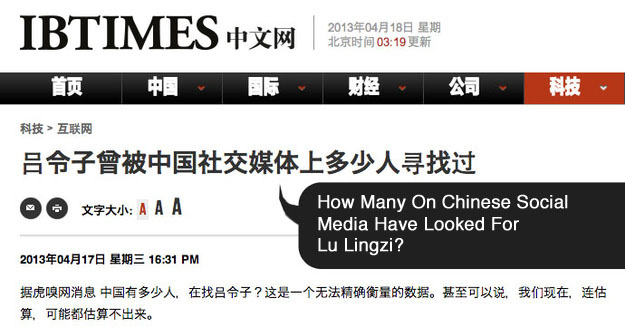 When IFeng News confirmed Lu's death, tens of thousands of Chinese citizens left notes of grief on her last Weibo post: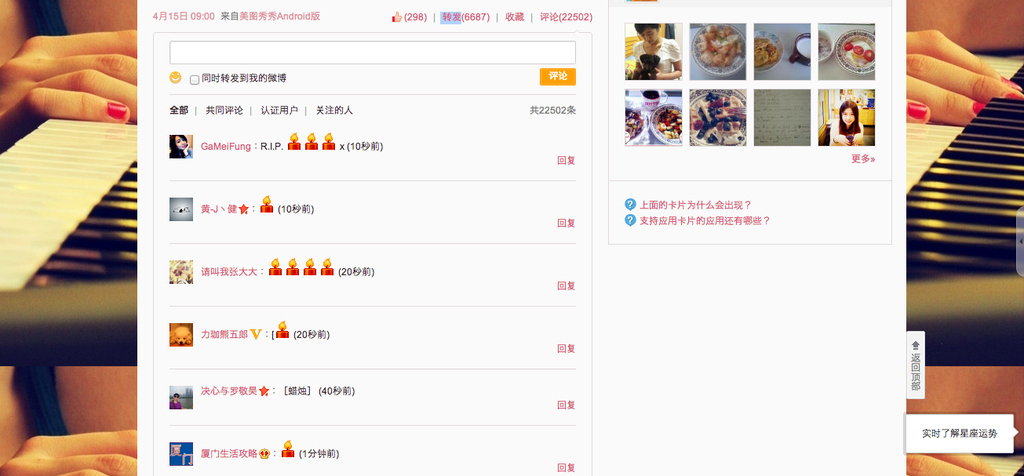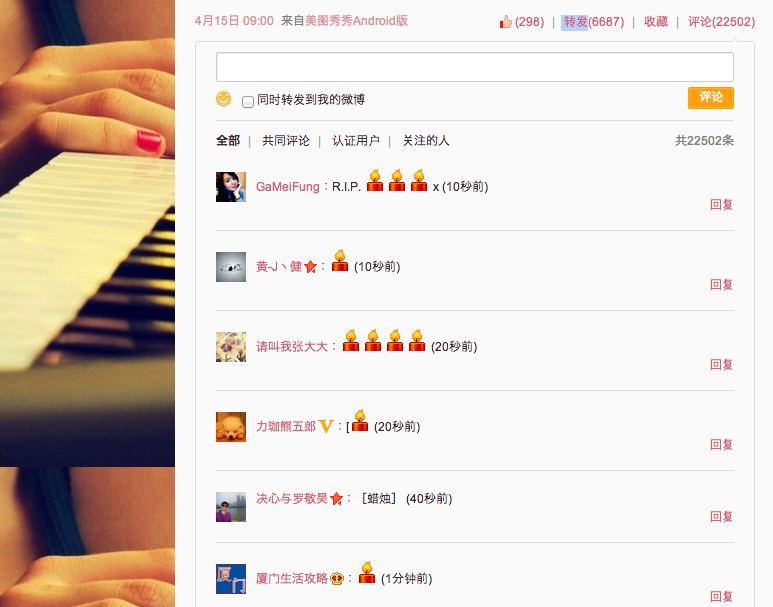 Networks for her former high school and college welled with sympathy.

Many mourned the recent spat of Chinese student deaths.

While some decried IFeng News' outing of the victim's name, others worried about how the death would've been covered up domestically.
The BU Chinese Student's Association issued this statement on Weibo after the search's tragic conclusion: