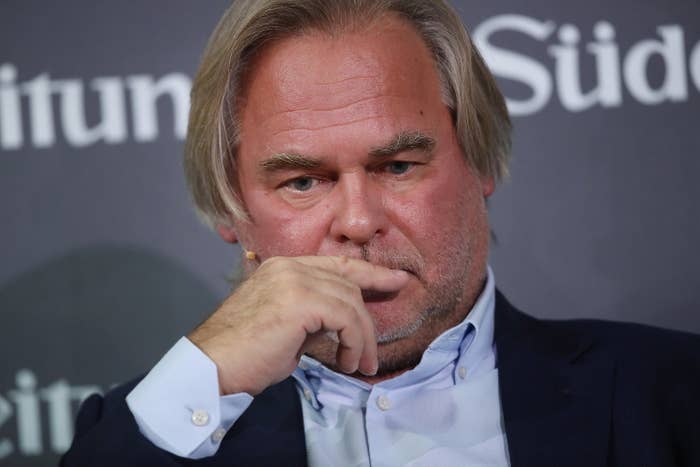 Cybersecurity company Kaspersky Labs is closing its office outside of Washington, DC, because it can no longer sell its antivirus software to the federal government.
Sarah Kitsos, a Kaspersky spokesperson, declined to say when precisely the company's Arlington, Virginia, office would close. But she confirmed that the Moscow-headquartered company was closing the office because "the opportunity for which the office was opened and staffed is no longer viable."
Kaspersky's antivirus software came under tough US scrutiny after US officials became concerned about the company's links to the Russian government. The company's founder, Eugene Kaspersky, served in the Soviet military after graduating from a computer training academy run by the KGB, the Soviet Union's spy agency.
Kaspersky has denied that his company has any unusual links to the Russian government, but the Department of Homeland Security issued a formal ban on the use of Kaspersky antivirus software on federal computers in September and ordered that that software be removed starting Dec. 12.
All federal agencies have so far followed DHS's directive and identified which computers have Kaspersky antivirus software installed and have drawn up plans to remove it, a DHS spokesperson said.
DHS has not said precisely why Kaspersky software was banned, but the move is believed to be closely linked to the case of Nghia Hoang Pho, a National Security Agency employee who pleaded guilty Nov. 28 to illegally taking home elite NSA hacking tools. According to Kaspersky's published analysis of the incident, a US government hacker, believed to be Pho, left those programs on a home computer running Kaspersky software. The software identified the NSA tools as a virus and sent the code to Kaspersky's computers in Moscow for analysis.
US government officials told the New York Times that Russian government hackers were able to identify Pho through his use of Kaspersky software and steal those NSA tools.

It's unclear how significant a blow the DHS ban is to Kaspersky's global business. Kaspersky sells antivirus software for private use as well. A number of the company's competitors have used the US ban in advertisements to question Kaspersky's reliability.
DHS has declined to release its determination of how widespread the use of Kaspersky software was on US government computers. Kitsos declined to share the Arlington office's sales figures. Eugene Kaspersky tweeted in September that he had secured new offices in Chicago, Los Angeles, and Toronto, but when asked the status of those offices, Kitsos confirmed only that "there are considerations for additional offices."