The FBI Is Not The Only Threat To Reporters' Confidential Sources
The lawsuit by former Trump fundraiser Elliott Broidy is the latest reminder of the difficulty reporters face in keeping their contacts confidential.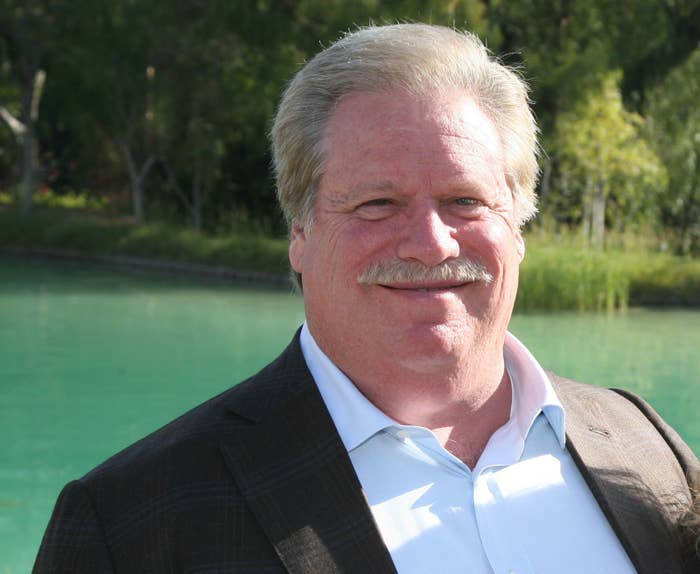 Lawyers for Elliott Broidy, the disgraced American businessman and Republican fundraiser who claims Qatar hacked his emails to leak them to journalists, have successfully subpoenaed phone records showing that reporters who wrote about him spoke repeatedly with a former lobbyist for the Persian Gulf nation before writing their stories.
Broidy's lawyers revealed they'd received the phone records in a court filing late Monday in which they described the records as "voluminous" and said they linked Nick Muzin, who once was registered as a lobbyist for Qatar with the Justice Department, to reporters who subsequently wrote stories about Broidy. They offered to make the records available in court.
Obtaining records of reporters' communications with sources is a politically charged issue, highlighted most recently with the indictment of a former Senate Intelligence Committee staffer on perjury charges for attempting to conceal his contacts with reporters. That indictment was based in part on the FBI's seizure of email and phone records of a New York Times reporter who once worked for BuzzFeed News.

But the seizure of records documenting contacts with reporters in a civil court case that does not involve the government is less controversial, largely because the records being sought are not the reporter's.
Broidy, who stepped down as deputy finance chair of the Republican National Committee after the Wall Street Journal revealed he'd paid $1.6 million to a mistress he'd impregnated, has major business ties to, and is an avowed supporter of, the United Arab Emirates, which for the past year has been locked in a bitter dispute with Qatar.
Broidy is the third person since 2017, and by far the highest-profile, to incur the wrath of a Gulf nation, and then see his emails stolen and leaked in a tailored way to different news outlets, resulting in weeks or months of negative coverage. Stories based on those hacked emails have appeared in the New York Times, the Wall Street Journal, and a number of other outlets.
In April, Broidy's attorneys subpoenaed Muzin for "any and all communications" with "media or press representatives." The Monday filing said that the request resulted in Muzin revealing contacts with "publications that published articles about Plaintiff Broidy, including McClatchy, the New York Times, the Associated Press, and Bloomberg News."
The filing provided specifics of calls between Muzin and one reporter, Tom LoBianco, then of the Associated Press. According to the filing, Muzin and LoBianco spoke "on more than a dozen occasions" during the preparation of a lengthy article the AP published May 21 that was based on Broidy's emails.
LoBianco recently left the AP to complete a book on Vice President Mike Pence and did not respond to requests for comment. In a statement, the AP said it doesn't discuss sources.

Bloomberg declined to comment and the New York Times did not respond to a request for comment. McClatchy declined to address the claims directly. "Generally speaking, however, we believe strongly that a reporter's communication with a confidential source is protected by the First Amendment and by relevant state shield laws," Jeanne Segal, a McClatchy spokesperson, said.
Muzin announced June 6 that he no longer represents Qatar. He acknowledged contacts with LoBianco in a May 22 filing with the Justice Department. He didn't respond to a request for comment. A Qatar spokesperson also did not respond to a request for comment.
For Broidy's team, the phone records are evidence of their claim that Qatar's agents not only hacked Broidy's family server but were behind a campaign to send his most damaging emails to reporters.
For press freedom advocates, however, the subpoena is another worrisome sign that reporters' ability to keep their contacts with sources confidential is under siege, especially coming on the heels of news last week that the FBI had acquired years of metadata for phone calls and emails of New York Times reporter Ali Watkins in a leak probe involving the former security chief of the Senate Intelligence Committee. The former committee staffer, James Wolfe, was indicted on charges he lied to FBI agents about his contacts with reporters, but was not charged with leaking information.
"There is always concern when subpoenas are used to try to identify journalistic sources," said Alexandra Ellerbeck, the North America program coordinator for the Committee to Protect Journalists, an advocacy group.
The use of a subpoena in civil court also runs the danger of circumventing state laws that are intended to shield reporters from having to reveal their sources, said Lynn Walsh, a member of the board of the Society of Professional Journalists. Efforts to pass a federal law that would allow reporters to refuse to reveal their sources have failed.
"Is this going to set potentially a precedent? Are more people going to do this to get around state shield laws that do protect sources, and ... make journalists vulnerable to this type of exposure?" Walsh said.

To date, the FBI has not brought charges against anyone for the Gulf email leaks, nor for the 2016 hack of Democratic Party servers that the US intelligence community has attributed to Russian military intelligence.
The FBI is currently investigating the Broidy hack and did not respond to a request for comment.
Jose Orench, a former chief of the FBI's Data Intercept Technology Unit, speculated that the agency also would attempt to obtain details of contacts between Muzin and the reporters he communicated with.
"It's very likely they would have acquired those records," Orench told BuzzFeed News.