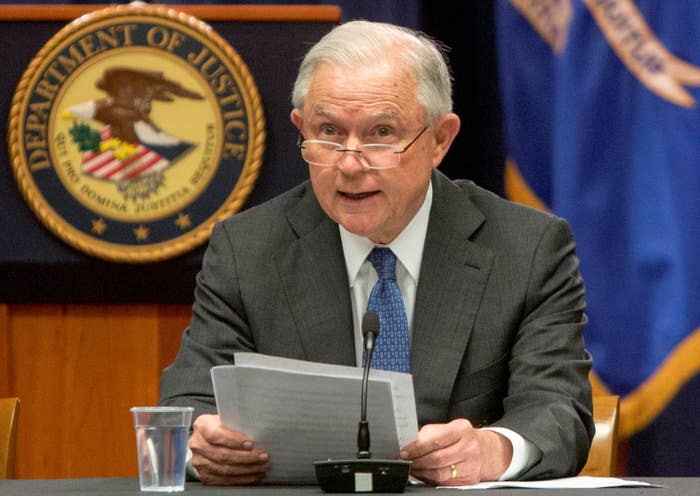 WASHINGTON — The long-awaited meeting between the Justice Department and state attorney generals about just what to do about social media companies focused less on the alleged political bias of those companies, as President Trump has harped on, and more on potential antitrust and privacy issues.

The Justice Department had originally framed the meeting as discussing the idea that Facebook, Google, and Twitter have monopolies and the longstanding allegation — presented without evidence — that they deliberately stifle conservative ideas. The meeting would address "a growing concern that these companies may be hurting competition and intentionally stifling the free exchange of ideas on their platforms," the department said in its initial announcement.
But political bias received little attention at the meeting, which lasted a little over an hour at the Department of Justice in Washington on Tuesday. "The discussion centered on ways the Department and state governments can most effectively safeguard consumers using online digital platforms," read a Justice Department summary of the meeting. "The discussion principally focused on consumer protection and data privacy issues, and the bipartisan group of attendees sought to identify areas of consensus."

Maryland Attorney General Brian Frosh, reviewing notes he took in the meeting, said Attorney General Jeff Sessions "talked specifically about political bias that the Justice Department is concerned about" in his remarks as well as social media companies' economic power and their potential to violate users' privacy.
But while the state attorneys general in general agreed that economic power and privacy concerns were issues to pursue, "at least a few others strongly disagree that the government — the Justice Department — should be attempting to stifle political speech in any way whatsoever," he said.
"I don't think the state Republican attorneys general think that's an appropriate direction to go, but [Attorney] General Sessions did bring the conversation back to that several different times," Frosh said.
The 13 states represented — Alabama, Arkansas, Arizona, California, Louisiana, Maryland, Mississippi, Missouri, Nebraska, Tennessee, Texas, Utah, and Washington, as well as Washington, DC — joined top Justice Department staff, including Sessions and Deputy Attorney General Rod Rosenstein.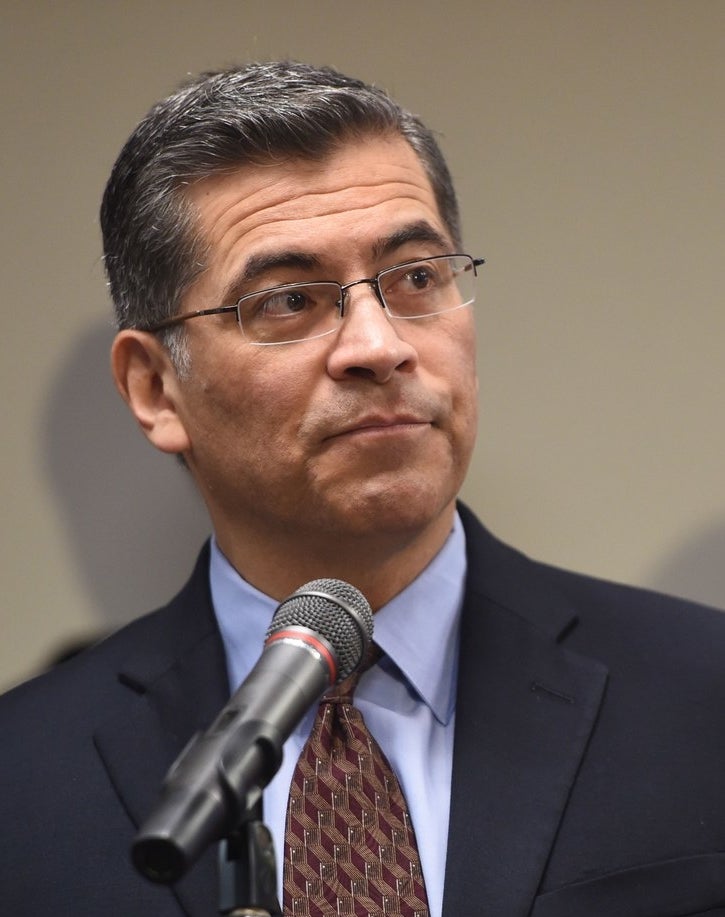 The topic the state attorneys general found interesting, said California Attorney General Xavier Becerra, was what appropriate privacy laws would look like, what would constitute a monopoly on major US tech platforms, and whether there was an intersection of those ideas, such as whether tech companies' ability to hoard troves of user data was particularly harmful to Americans.
"The conversation really zeroed in on privacy. It became pretty clear the matters that were most on the mind of the attorneys general that were there dealt with privacy and its different nuances, whether the definition, interpretation of privacy, and antitrust," Becerra said.
"It was framed as an open discussion. There was no agenda, and from the beginning, the conversation zeroed in on the sector and more specifically about whether as enforcers, regulators, federal and state agencies had some basis to do a closer look at what's going on."
Becerra said that while the discussion touched on newer data privacy laws like Europe's General Data Protection Regulation and California's own Consumer Privacy Law, and looked at antitrust investigations like those into Standard Oil and Microsoft, there wasn't anything in the meeting to suggest such actions were imminent.
The de facto leader of the group seemed to be Nebraska Attorney General Doug Peterson, according to Becerra, who said that he and others would look to Peterson in deciding how to proceed. Peterson, like many of the Republican attorneys general who attended, was not willing to comment for this story.
CORRECTION
Arkansas was among the 13 states represented at the meeting. It was missing from the list in an earlier version of this post.