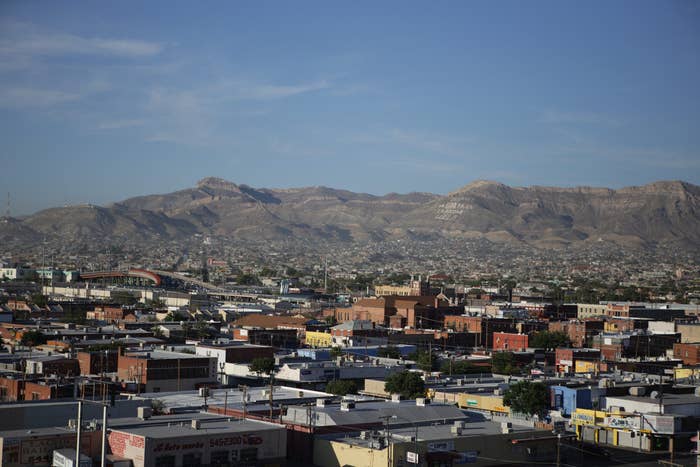 Following a BuzzFeed News investigation, the El Paso City Council will look into practices at the city's municipal court, where judges routinely — and illegally — jail people who cannot afford to pay their traffic fines. Two unanimous Supreme Court decisions and Texas state law all make it clear that judges must assess a defendant's ability to pay the fines, which often run to hundreds or even thousands of dollars, and offer community service if payment is not possible. The BuzzFeed News investigation found that many judges fail to do so.
Representative Claudia Ordaz, who put a "Discussion and action" item on the council's agenda for Oct. 27, said that in the wake of the story she wanted the council to keep the court accountable. "The lack of oversight in this area — I think that's why there have been a lot of mishappenings," she said. "We tack on all these fines and people just can't get out of them. This is something that we really need to look into."
The investigation found that El Paso's municipal court, one of the busiest criminal courts in the country, sentences people to jail as a way to pay down their debt, often without conducting the financial assessment that is required by law and without offering any kind of alternative. Spending days, weeks, and sometimes more than a month in jail plunges many of those people into further debt. A 22-year-old man named Levi Lane, for example, lost his job after spending three weeks days in jail for more than $3,400 in unpaid traffic tickets he could not afford. A year and a half later, he still does not have a full-time job.
In response to the story, Ordaz has also set up a meeting for Friday with the Texas Indigent Defense Commission, which advises local governments on how to provide effective legal representation to people who cannot afford it. In municipal court, defendants are not assigned a legal representative, and many defendants do not have the means to hire their own.
Another council member, Rep. Emma Acosta, said she was concerned about the court's practice. "I didn't know that people were sent to jail when they can't pay. It doesn't make sense. You're putting them in jail and then we had to feed them," she said. "We're actually costing the taxpayers more money."
Rep. Peter Svarzbein echoed her surprise: "It's crazy. I had no idea about this. I'm going to learn more about it and see what we can do."
Rep. Lily Limón, one of the five other members of the city council, declined to comment, saying the city attorney had told her it wasn't appropriate to comment on the work of municipal judges. Mayor Oscar Leeser did not responded to multiple requests for comment.
The municipal court's presiding judge, Daniel Robledo, also did not respond to a request for comment. Previously, Robledo told BuzzFeed News that he was understanding when people showed up to court, holding poverty hearings and offering community service where possible.
He said that he doesn't have to offer any alternatives to people who don't appear in court. When informed that Texas law says otherwise, Robledo replied, "That's a good point. That's a good point. That's a very good point."