Texas Truancy Bill Opposed Over The Cost Of Providing Children Attorneys
As the Texas legislature considers decriminalizing truancy, emails obtained by BuzzFeed News show opposition from counties to a provision that would allow judges to appoint an attorney when "it is in the best interest of the child."
Efforts to overhaul Texas' troubled truancy system, which sends hundreds of poor students to jail each year on charges related to skipping school, have run into opposition from county governments that don't want to pay for lawyers to represent poor teens in court.
A BuzzFeed News investigation published last month found that more than a thousand teens in the past three years have been sent to jail on charges stemming from truancy. Some missed more than a week of school while locked up and fell too far behind to graduate. One 11th-grader, Serena Vela, was unenrolled from her high school after a nine-day stint in jail because she couldn't pay $2,700 in truancy-related fines. Many students never saw a lawyer before being sent to jail.
The Texas legislature is considering a host of reforms to its truancy program this session and will consider one leading proposal, authored by Democratic Sen. John Whitmire, this afternoon. It seeks to end the practice of jailing students on charges related to truancy and also wants to let judges appoint a lawyer to represent students in their truancy cases when they deem it "in the best interest of the child."
But in emails obtained by BuzzFeed News, John Dahill, general counsel for the Texas Conference of Urban Counties, which represents county governments at the state level, wrote to a member of Whitmire's staff last night that counties would oppose any effort to allow local judges to appoint lawyers for poor students, even in select cases. To explain his position, he provided a recent email conversation with court administration officials about the issue.
"One item that I know our folks will not agree to is the appointment of counsel in these cases," Dahill wrote in that exchange.
Ted Wood, an attorney at the Office of Court Administration who helped Sen. Whitmire's office draft the bill, responded that his agency was only allowing for attorneys under limited circumstances, but was not suggesting routine access to representation either:
"That's a total deal-killer on this entire proposal to decriminalize failure-to-attend-school cases. The fiscal note would be enormous," he wrote.
Dahill did not respond to multiple requests for comment in time for publication. Whitmire also could not be reached for comment.
Students might need a lawyer because although they would no longer be jailed, they could still face fines, the loss of their driver's license, or juvenile probation.
The bill is scheduled to be heard this afternoon in the House Committee on Juvenile Justice and Family Issues.
The state Senate this spring voted overwhelmingly to approve an earlier version of the law that did not include the provision to provide lawyers. But after Whitmire added an option for judges to appoint counsel in some cases, opposition began to mount.
Texas is one of the only states that handles truancy in adult courts.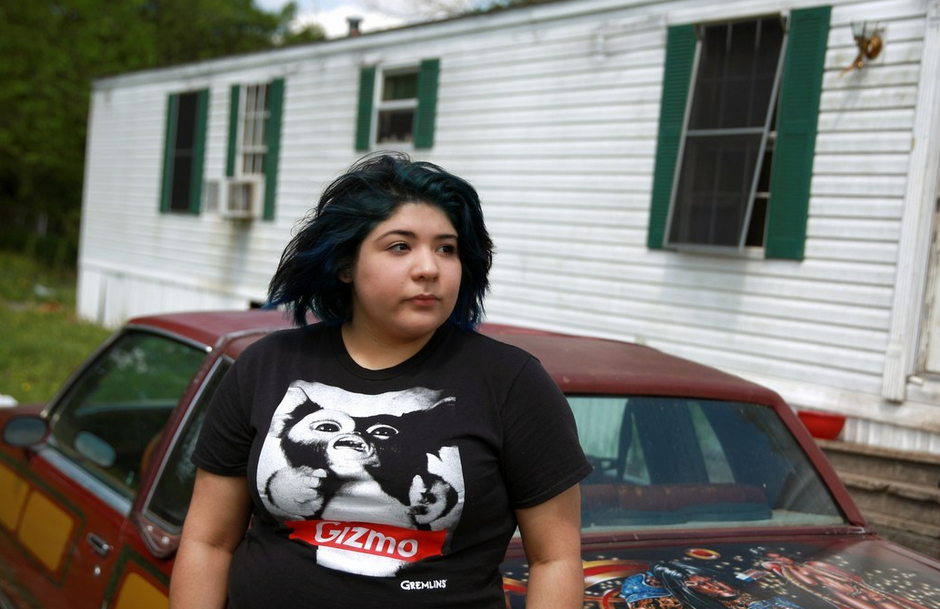 Whitmire's bill would keep truancy in the adult court system but make it a civil matter instead of a criminal matter. In addition to ending the practice of locking up students for truancy charges, it would require schools to make stronger efforts to help those students improve their attendance before a court gets involved. The bill would also curtail possible fines for students; the BuzzFeed News investigation found that many teens have been jailed because they did not, or could not, pay off fines associated with their truancy cases.
But counties are still wary, because they are fearful that reform efforts could lead to increased costs if they result in judges appointing lawyers for these teens.
Part of the reason that truant students don't have a right to a lawyer in the first place is that two decades ago, lawmakers decided to move most cases out of juvenile court, where there is a right to an attorney.
"[U]nder current law, counsel must be appointed for indigent children in the juvenile court system. We don't want that to happen in these truant conduct cases," Wood, the court administration official, wrote in an email to Dahill in March.
The 11th-hour fight against providing attorneys for some children dismayed one advocate who has long been pushing to reform the truancy system.
"It really seems to me to be somewhat un-American to say that we are going to stop protecting constitutional rights because it's too expensive," said Deborah Fowler, executive director of Texas Appleseed, an advocacy organization working on truancy reform.
Alex Campbell is the deputy UK investigations editor for BuzzFeed News and is based in London. His secure PGP fingerprint is C99D 2577 74B1 8DF0 6E90 3CD7 DFF4 C0F2 2492

Contact Alex Campbell at alex.campbell@buzzfeed.com.