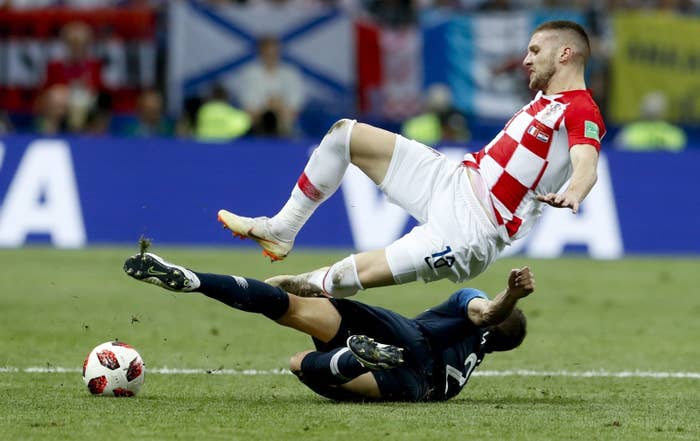 Mexican media giant Televisa has been sued by shareholders for allegedly participating in a corruption scheme to win broadcast rights to the FIFA World Cup through millions of dollars in bribes.
The complaint, filed late Tuesday in federal court in New York, alleges that Televisa paid bribes through a subsidiary in exchange for rights to the 2018, 2022, 2026, and 2030 editions of the enormously popular soccer tournament. It also "cooked its books for years" to hide the fact that it was paying bribes to win those rights, according to the new complaint, which amends a previous complaint filed against the media company in March.
That earlier document contained far fewer allegations against Televisa and considerably less detail. It did not, for example, claim that the company had won rights to the 2018 and 2022 World Cup tournaments through corrupt means, as does the amended complaint.
Participants in the Colleges of Applied Arts & Technology Pension Plan, which owns shares of Televisa traded on the New York Stock Exchange, claim they were defrauded and that investors lost "hundreds of millions of dollars" as a result of the scheme. They are seeking class-action status, as well as compensation for their losses.
"The points made in the document have no legal foundation, and also contain important errors of fact," Televisa said in a statement. "Using independent lawyers, Televisa conducted a detailed investigation that concluded that no activity related to corrupt practices had taken place."
The company added that "all the payments made by Televisa are legitimately required for the pursuit of contracts and in no way created as payments related to any type of incorrect conduct."
The lawsuit was filed by San Diego law firm Robbins Geller Rudman & Dowd, which specializes in shareholder suits. Rachel Jensen, the lead attorney for the plaintiffs, could not be reached for comment.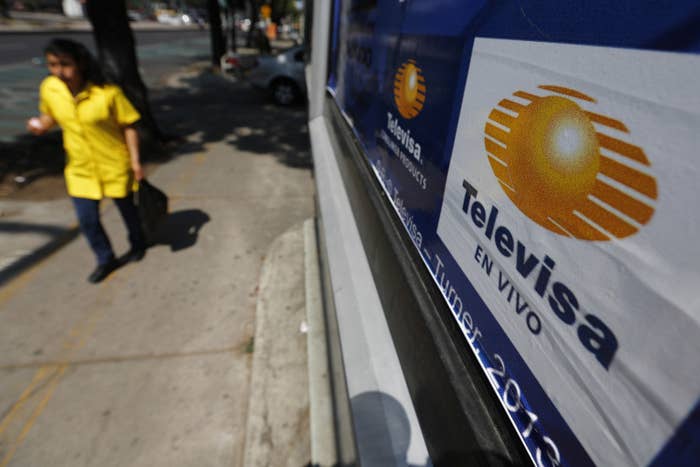 According to the suit, Televisa used a Swiss-based subsidiary, Mountrigi Management Group, to pay bribes to high-ranking FIFA officials to win the coveted rights to the tournament, which Televisa executives have described as "an event that we have to have" in calls with investors and analysts.
For example, the suit alleges, Televisa conspired with Brazilian media giant Grupo Globo and Argentine firm Torneos y Competencias in 2013 to pay a total of $15 million in bribes to former FIFA executive Julio Grondona for rights to the 2026 and 2030 World Cup throughout Latin America. For its share, Televisa used Mountrigi to pay $7.25 million to Torneos, which then paid the money to Grondona.
Grondona, a longtime FIFA vice president and president of Argentina's soccer federation, died in July 2014.
The lawsuit is the latest fallout from an ongoing US criminal investigation of global soccer corruption that has netted more than two dozen convictions to date. Details of the 2013 bribe first emerged late last year when Alejandro Burzaco, the former chief executive of Torneos, provided testimony about the scheme during a six-week trial in the case. Burzaco was indicted in May 2015 and pleaded guilty later that year, agreeing to cooperate with the investigation.
Torneos, for its part, entered into a deferred prosecution agreement in late 2016.
News of the Mountrigi subsidiary first emerged in October 2017 in a New York Times article about the company. Within hours of the story's publication, the chief executive of Televisa, Emilio Azcárraga III, and its chief financial officer, Salvi Folch, resigned.
Then, in late January, Televisa submitted a filing with the Securities and Exchange Commission noting "material weaknesses in the company's internal control over financial reporting" — an unusual admission that plaintiffs in the case believe relates to the World Cup rights bribery scheme.
Televisa announced in July that it had terminated its auditor, PwC, and had hired another firm, KPMG Cardenas Dosal. According to the plaintiffs, this could indicate that the original auditor "had material disagreements about Televisa's accounting practices and accounting systems and was unwilling to turn a blind eye to Televisa's failure to comply with required internal controls and laws prohibiting bribes."
Starting in October, Televisa shares have suffered sharp declines based on the allegations of corruption related to its acquisition of World Cup rights, losses that the plaintiffs claim cost investors "hundreds of millions of dollars."
CORRECTION
Emilio Azcárraga's name and KPMG Cardenas Dosal were misspelled in an earlier version of this post.