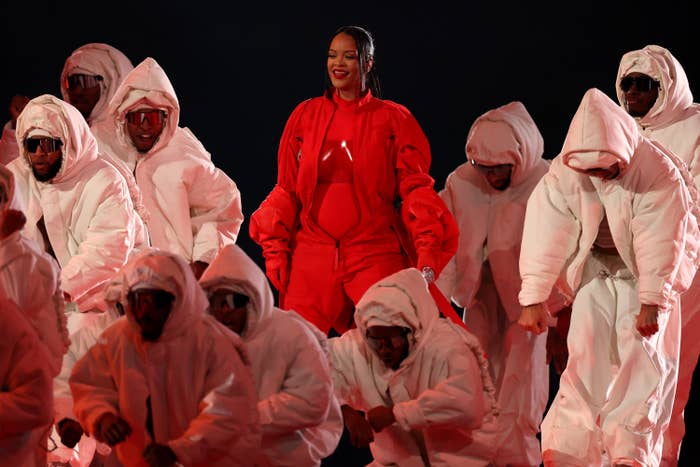 Rihanna has been busy running a beauty empire, having a baby, and generally being perfect. She graciously granted us a medley of her biggest hits during the Super Bowl halftime show, and — wait, did she just hard-launch a baby bump?!?!
Let's back up. Anticipation for another RiRi performance has been building for the last five years, and her fans were pumped to see her back.
Rihanna's low-key dance moves were complemented by powerhouse vocals as she sang from a platform (very high) that was lowered to the ground.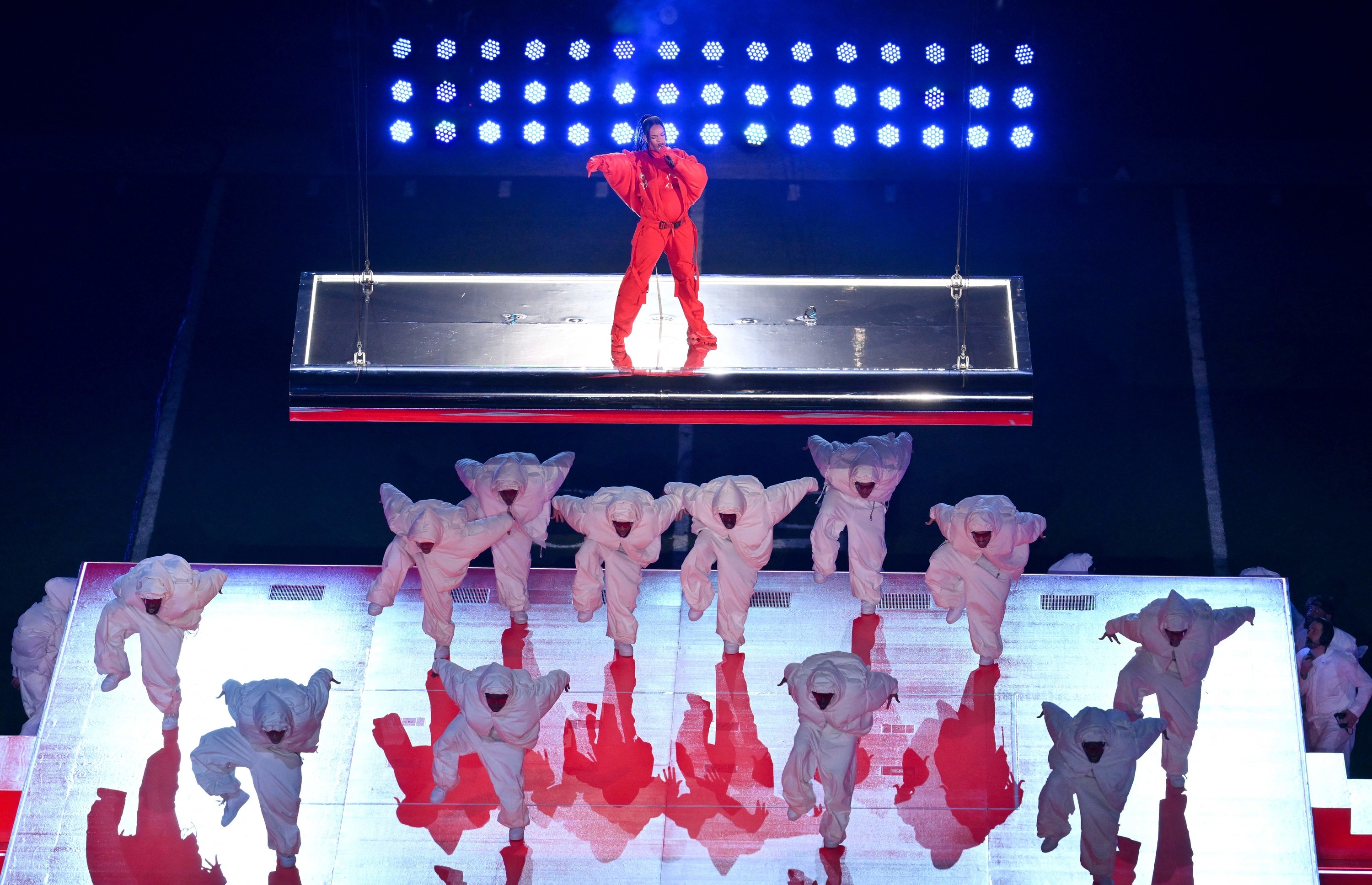 She was surrounded by a swarm of dancers in white baggy clothes as she sang through nearly a decade of hits, including "We Found Love," "Rude Boy," and "Umbrella."
The superstar, who gave birth to her first child in May 2022, didn't hint at new music or a world tour.
She appeared to rub a baby bump during the show, and a representative for Rihanna confirmed to the Associated Press that the singer is, indeed, pregnant with her second child.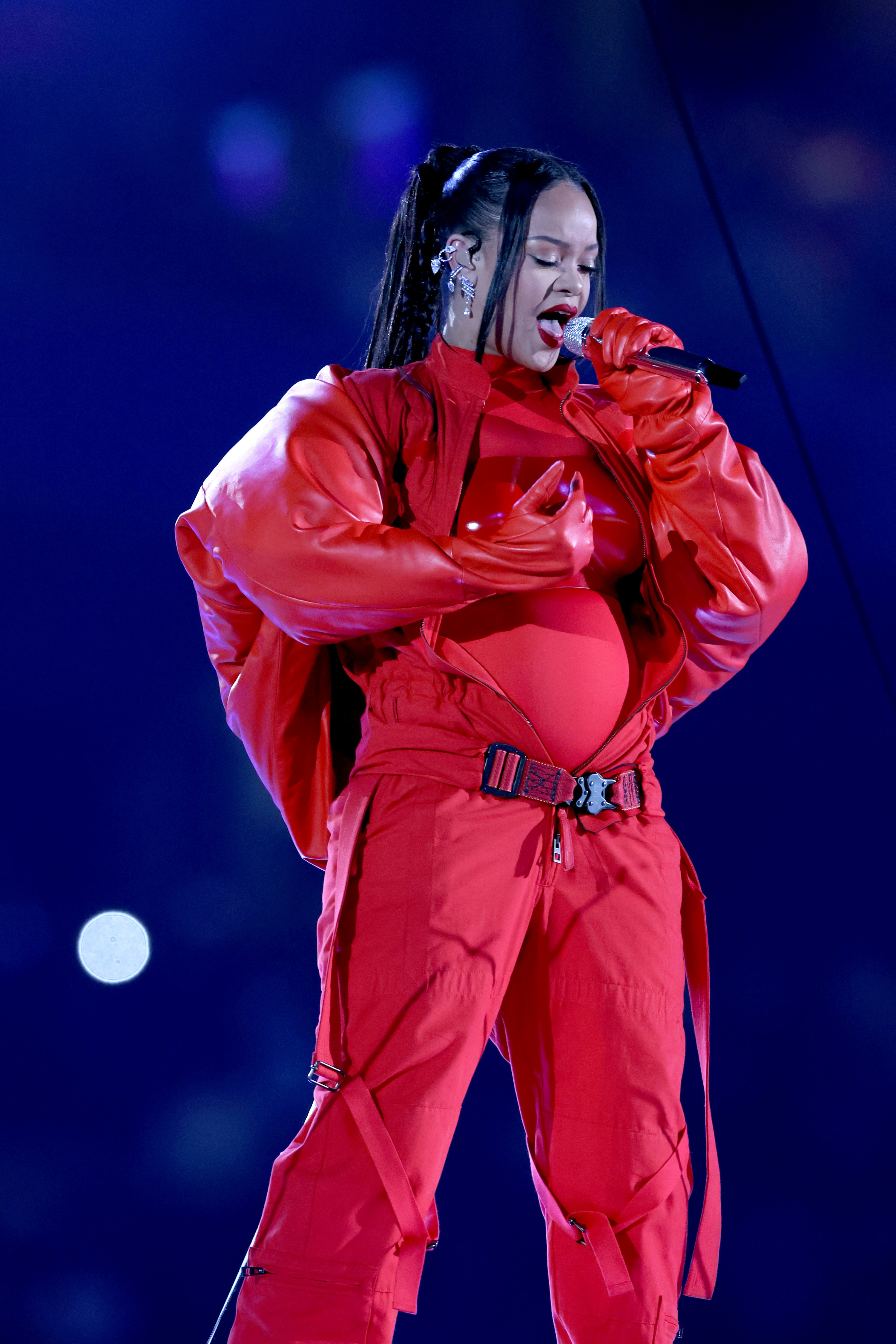 Rihanna held the stage without any help from the guest appearances that are typical for a halftime show — no Drake or A$AP Rocky as fans speculated ahead of the show.
At the end of the night, Rihanna, clad in a puffy red coat, ascended back into the heavens above the field.
Sorry, Tom Holland, but it seems like a fetus was the special guest Rihanna hinted at. Or maybe she was trolling us on that front, as she's known to do — we're still waiting for that reggae album!
But hey, it's Rihanna. We'll take what we can get.
Correction: Super Bowl headliners do not receive an appearance fee for performing at the halftime show. An earlier version of this post said the gig was paid.