This is an excerpt from Please Like Me, the BuzzFeed News newsletter about influencers and internet culture. You can sign up here. In our new column, Social Media Made Me Do It, we try a new trend, product, or tip from the feed.

When ultrapowerful YouTuber Jimmy Donaldson announced he would appear at the opening of his first-ever MrBeast Burger restaurant location, I knew I would have to go to a New Jersey mall.
The 24-year-old, known by his channel name, MrBeast, has 104 million YouTube subscribers on his main page. He's known for philanthropic stunts and complicated competitions like "I Gave My 100,000,000th Subscriber An Island" and "$456,000 Squid Game In Real Life!" The content is true neutral — inoffensive and highly produced — and he is the closest thing Gen Alpha has to a genuine rock star. That's exactly how the crowd of an estimated 10,000 people treated him at the American Dream mall in East Rutherford, New Jersey, on Sunday.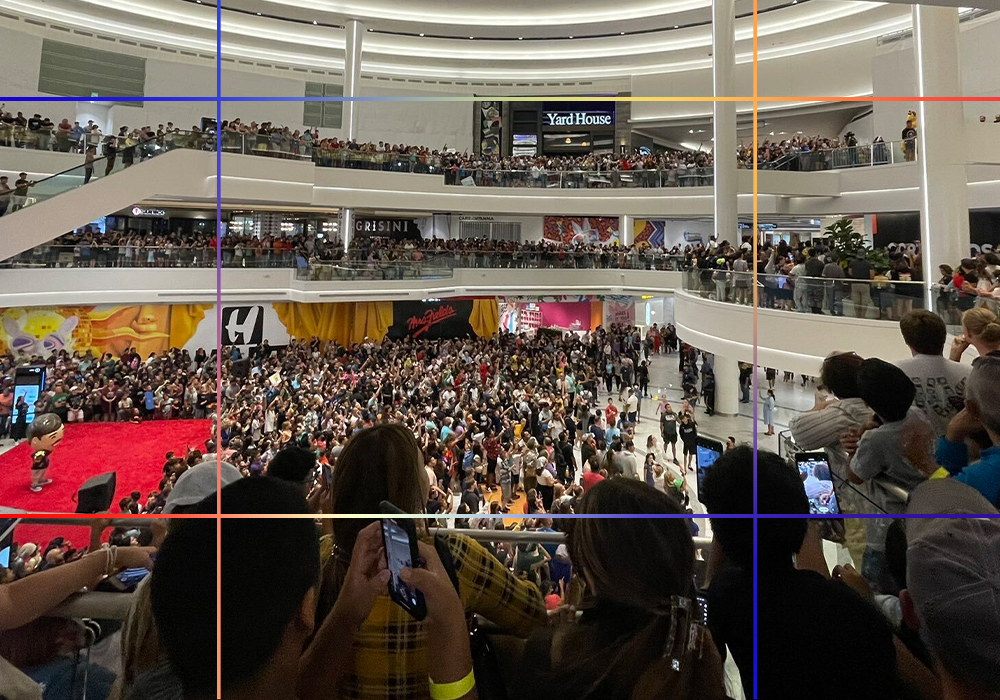 A security guard told me people had been lining up since 6 p.m. the day before. The three levels of the mall were packed with people peering over the edge to get a glimpse of Donaldson, who films most of his videos in Greenville, North Carolina, and rarely makes public appearances. With regular chants and cheers erupting throughout the massive building, it felt more like a concert or a sporting event than a bunch of people waiting in line for a burger that has been available for delivery in 1,700 cities across the country for months. But of course, it's not about the burger.

An 8-year-old New Jersey boy who had been hopping on furniture in anticipation told me Donaldson is his favorite YouTuber ever, and he loves him "because he's rich."

"We also like him because he does a lot of stuff for charity," his mom added.
Another parent asked me when I thought Donaldson would appear, because they'd been waiting for hours. Donaldson hadn't announced an official arrival time, but he did warn his followers the night before that they might not all get a burger. The parent said she didn't want to hang around anymore, but she didn't know how to tell her daughter she had to go.
I heard one teen say they hoped the YouTuber would give them money, and another compared the vibes in the mall to that of a K-pop concert.

A man who would only ID himself as the name of his YouTube channel, Outrageous1, told me he had driven 15 hours from Charlotte, North Carolina, to get the chance to meet Donaldson (and hopefully get some subscribers in the process, which is why he was holding a sign advertising it).
The 3 million–square–foot mall is home to a theme park, a water park, a ski slope, and an ice-skating rink, packed with attractions as if it were the creation of a fever-brained elementary school student who just discovered the cheat codes in RollerCoaster Tycoon. But not even that can pull an audience like an enthusiastic white dude from Kansas. Maybe he could save the dying mall industry if he moved into one and took a photo with every single person who came in.

I gave up on the record-breaking line to buy a burger, went home, and had one delivered to my apartment instead. Even for a woman of mediocre taste, it was pretty bad.